Multiple Dates
Workplace Coffee Talk Series - Tackling the Top Workplace Challenges
Description
12/18/19
Stop the Brain Drain: What Smart Companies are Doing to Retain Institutional Knowledge and Incentivize Sharing of Information
Join us to discuss ways to improve a sharing mentality and the transferring of knowledge from near-retirement employees to other employees in your organization.
We will discuss strategies around mentoring, succession planning, job shadowing, phased retirement, technology and others that will help you be prepared.
We will also discuss how to avoid age discrimination claims during succession planning (knowing what to say and how to discuss retirement plans without getting caught in legal troubles)
Why this matters: 4 million boomers a year leave the workforce and boomers comprise 31% of workers; 56% of retiring boomers are in leadership positions.
Proudly sponsored by: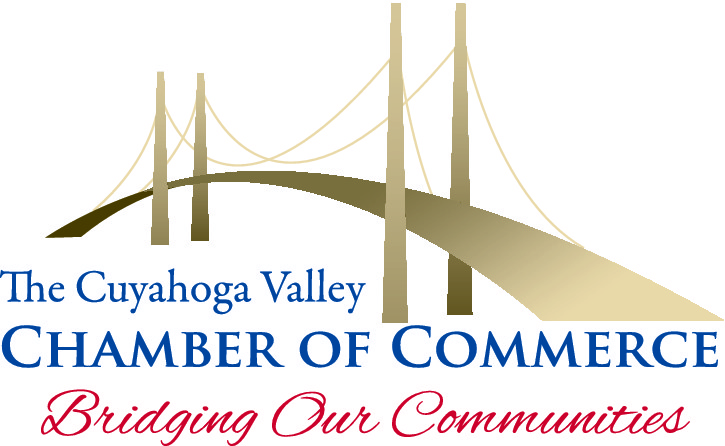 WHAT & WHY:
Workplace Coffee Talk was created to provide business owners, managers and leaders at all levels an opportunity to discuss current workplace trends and challenges. Clients often ask – How do we retain valuable employees? What type of culture and workplace practices will help motivate and incentivize our employees? When should we update policies? What employment laws are important to know? How do we foster better collaboration and communication between teams?
We are entering a "new age" of work and employers are being challenged to rethink old norms and ways of working. Our Coffee Talks will address questions on every employer's mind and provide fresh perspective on what is necessary to continue to thrive and survive in today's unprecedented times. The format is informal, lively and engaging.
HOW:
Throughout our series – "From Litigation to Inspiration!" – we look at each issue from an employment law and leadership lens. Being proactive and informed on key workplace trends and challenges will undoubtedly help mitigate potential liability, grow your business and create a more engaged and productive culture. You will receive practical takeaways and simple action steps that you can start implementing right away.
After extensive research and leveraging our own experiences with a variety of global and local companies, we have compiled the "Top 10" workplace trends and challenges of 2019. We will discuss each topic providing examples of real scenarios that all businesses deal with daily and give advice from a legal, leadership, culture and workplace best practices perspective.
WHO & WHERE:
Workplace Coffee Talk is sponsored by Talent Specialists Consulting and hosted by Jill Windelspecht (executive coach/business strategist) and Stella Skaljac (employment attorney/human resource consultant). All Coffee Talks will be held in Independence, OH from 8-10am. You won't want to miss these once-per-month training events!
Best Business Decision You'll Make All Year – Sign up today for one or ALL of the Coffee Talks throughout the year!
2019 Workplace Coffee Talk Topics:
12/18 – Stop the Brain Drain: What Smart Companies are Doing to Retain Institutional Knowledge and Incentivize Sharing of Information
Discuss ways to improve a sharing mentality and the transferring of information from near-retirement employees to new hires
About the Presenters:
Jill Windelspecht, Certified Human Capital Strategist, is an Executive Coach and Organization Consultant with over 20 years of global executive leadership development and organizational effectiveness experience in Fortune 500 companies. She holds an Executive Masters in NeuroLeadership, Masters in Organizational Management and is the founder of Talent Specialists Consulting, founded on her passion to help leaders grow professionally and personally. Jill helps leaders hone their emotional intelligence skills, foster a strong and effective culture, and create organizational climates that lead to lifelong prosperity. website: www.TalentSpecialists.net
Stella Skaljac, JD, SHRM-SCP, is an Employment Attorney and Sr. HR Consultant who has over 15 years of experience working in employment law and human resource consulting. As an attorney, Stella was involved in discrimination/harassment, FMLA, ADA, FLSA and other employment law cases. In her recent consulting role, she works with a variety of industries and organizations advising employers on workplace policy best practices and conducts HR audits and training to ensure clients take a more proactive approach to employment matters. Stella's focus is on helping organizations minimize risk and create positive and productive workplaces.
---
HERE IS WHAT YOU MISSED....but we are happy to bring it to you !!
Previous Workplace Coffee Talk Topics (Reach out if you want these hosted at your organization)
3/18/19 – Today's Successful Companies are AGILE: Creating A Competitive Advantage by Building a More Agile Organization
Create a culture that promotes structure and accountability but also breeds employee empowerment and flexibility
4/23 – Understanding FMLA & ADA: Leave Laws and Reasonable Accommodation Best Practices All Employers Need to Know
Navigating the tricky situations and an employer's obligation when employees request time off – when and how to approve
5/15/19 - The Toxic Workplace: What Leaders Can Do to Create A More Positive and Productive Workplace
A study by Accenture says that the most commonly cited reasons people leave a job are these: Don't like my boss (31%), Lack of empowerment (31%), Internal politics (35%) and Lack of recognition (43%). Gallup estimates that active disengagement from a toxic workplace costs the U.S. $450 billion to $550 billion per year.
Emotions, like a flu virus, are contagious - if you let this type of culture fester, you'll risk losing your best employees….and customers!
Toxins that may be in your workplace: personality clashes, incessant complaining, undermining team members, poor communication, constant negativity, lack of accountability, office gossip, excessive absenteeism and aggressive/bullying behaviors to name a few.
6/20 – Leading and Managing During the #MeToo Era: Mitigating Risks and Cultivating a Respectful Workplace
8/22 – Become an Employer of Choice: Creating an Employment Experience to Attract and Retain Quality People
Learn proven strategies on what you can do to shift the employment experience at your company for higher morale and better retention
With the continuation of the #MeToo movement and the heightened awareness around harassment issues in today's workplaces, employers need to be more vigilant than ever in addressing complaints.
We will be featuring our coffee talk "expert" and experienced employment attorney – Ryan Neumeyer, Esq. Ryan is a member of the Cleveland law firm of McDonald Hopkins and represents management on a variety of employment law matters. He regularly speaks on workplace harassment and will provide valuable insight on how employers can avoid costly claims and lawsuits. You won't want to miss this one!
"An organization's culture is defined as how things really work there. A culture is not healthy when it fosters or tolerates harassment of any kind. A healthy one provides the compass for acceptable behavior, policing itself for inappropriate or harassing conduct from anyone at any time." – Johnny . Taylor Jr, President and CEO of the Society for Human Resource Management.
Employers face many challenges – changing employee expectations, a rise in bullying behaviors, off-site conduct, joking that gets out of hand, and workplace romances gone bad. Leaders and managers need to feel confident when these sensitive and "uncomfortable" situations arise. With constant connection through social media/texting/email, this also has created major exposure for organizations.
The courts expect employers to stop and correct offensive conduct. At the very least, they must have a policy and act in good faith to resolve issues. Immediately recognizing "red flags" and taking complaints seriously will help absolve employers from liability.
Join us at our next Workplace Coffee Talk for a discussion on what's new with the #MeToo movement as well as the issues employers have long faced, including:
What constitutes harassment and a "hostile work environment"?

What is the employer's responsibility under the law?

When harassment occurs, who should investigate?

How do you best handle corrective action in the aftermath of the investigation?

How can an employer be more proactive and prevent harassment from occurring the first place?

In addition to policies and training, what are other best practices in addressing these situations and improving culture?
At our next Workplace Coffee Talk, network with your peers as we share critical (and practical) steps you can take to immediately diagnose your culture and build a healthier and more productive organization
7/17 – The Neuroscience of Goals: Why We Need Them and how to Move from Goal Setting to Goal Achieving
Join us on July 17th at 8 am as we discuss the science of goal achieving by creating clarity, alignment and motivation. We will share leading research that will help you apply the science of achieving goals to yourself and your team. As James Allen insightfully observed: "You are today where your thoughts have brought you, you will be tomorrow where your thoughts take you."
Making plans is easy, but putting a plan into action – actually executive it – is hard. Plans alone will not get the results you want.
There are three things required to move you and your team from goal setting to goal achieving:
Mindset
Skillset
Actionset
Skillset is the easiest to get through training, researching or learning from others. Actionset takes the will to stop procrastinating and take small actions toward your goal. The most difficult to master, and the one that can surely accelerate or sabotage us, is our Mindset. Leaders can accelerate their development, and the achievement of others through a deepened awareness of their Mindset – the belief systems and emotions that determine the quality of our leadership.
9/18 – New Ideas in Performance Management: Going from Annual Review to Ongoing Feedback
We know that employees who are highly engaged and laser focused will produce greater results. The traditional annual review is giving way to a more progressive approach which includes a continuous feedback cycle.
Learn:
How to improve employee performance through skillful coaching and goal-setting techniques.
The neuroscience supporting dumping the annual review and adopt ongoing coaching and feedback
Ways to provide constructive feedback and inspire employees to reach maximum performance potential.
Why we are moving away from "disciplinary action" and instead talking about improvement opportunities.
Why a progressive approach to corrective action is key to maintaining morale while staying legally compliant.
10/30 – Leading with Emotional Intelligence: The Most Important Skillset and Mindset You Need
They say the Achille's heel of great leadership is the lack of Emotional Intelligence (EI). The ability to relate well to others and manage one's emotional state is by far the most critical leadership attribute today.
Join us at our next Coffee Talk as we dig into the Neuroscience of EI and learn how to:
· Take steps to gain self-awareness.
· Strengthen your working relationships
· Take charge without being a micromanager and be compassionate without being perceived as a push over – finding a balanced approach.
· Keep your composure when dealing with sensitive and hard-to-manage employee conflict situations.
· Avoid opening yourself up and your organization to possible legal risks by engaging in reactionary and impulsive decision-making.
· Be the calm in the storm
11/20 – Effective Communication in A Digital Era: How the Most Successful Leaders Communicate During a Time of Massive Distractions
Communicating with intent, clarity and purpose are attributes of great leaders today. In a time where electronic communication has seemingly taken over our lives, leaders and managers must be able to sift through the noise and encourage more face-to-face interactions. They must also be acutely aware of their communication style, whether in person or in writing, and must understand how their communications can be perceived. We now know that communication breakdowns are the #1 source of workplace inefficiency and tensions among teams and organizations. This Coffee Talk will share best practices on how to communicate like a pro and foster a culture of authentic connections.
You will learn how to:
Be more aware of your communication style and your barriers to effectively communicating.

Become a more impactful communicator by understanding how word choice, body language, facial expressions, tone and demeanor all play into how others perceive you as a leader.

Communicate effectively through emails and texts and without putting yourself at risk by someone misinterpreting something you say.

Engage others through asking probing questions and listening empathetically.

Avoid words that will decrease trust and credibility as a leader.

Move beyond communication to real connection.