Description
Working with Wood – A Beginners' Workshop for Women
(German translation below)
Drill, saw, file, screw, hammer, glue… and take home a self-made masterpiece of your own design. This is a workshop for women that want to dive into woodwork and the world of DIY.
You will learn all kinds of crafting skills, how to work safely with different machines (tablesaw, mitresaw, press drills, sanders…) and go wild with your ideas. The perfect nightstand? An original bookshelf? A meditation seat? A spice rack? Your personal laptop stand?
Within 1,5 days you will create your own piece – from idea to completion – in a supportive group environment and with the individual help and guidance of WWA teachers.
No doubt – you will leave the workshop with a beautiful unique piece and a boost in craftswomanship, that can be applied in your future projects.
The course offers continuation in intermediate workshops or regular memberships for those who want to have more woodwork in their lives…
Get a taste! Join us – by yourself or bring your friends – and let's get started!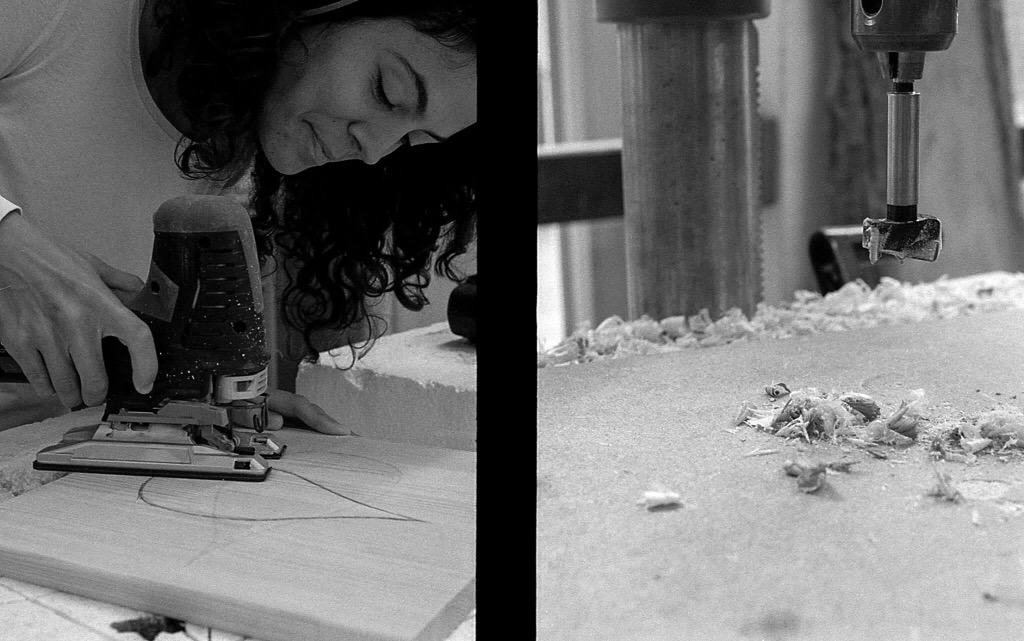 Schedule:
Friday (3 Hours): 18:00 - 21:00h
Saturday (7 Hours): 11:00 - 18:00h
Group: Max. 10 women
Costs: 150€, including material
The workshop will be taught in German and English.
Arbeiten mit Holz – Ein Intro Workshop für Frauen
Bohren, Feilen, Schrauben, Sägen, Hämmern … und ein selbst gebautes Schmuckstück nach eigenem Design mit nach Hause nehmen!
Dieser Workshop ist für Frauen, die Lust haben, mit Holz zu arbeiten und tiefer in die Welt des DIY einzutauchen. Ihr lernt alle möglichen Tricks und Kniffe, sicher mit unterschiedlichen Maschinen zu arbeiten (z.B. Tischsäge, Bandsäge, Standbohrer und Schleifmaschine) und euch mit euren Ideen auszutoben. Nachttisch? Bücherregal? Gewürzboard? Meditationshocker? Laptopständer? ….
In 1,5 Tagen erarbeitet ihr euer eigenes Design und setzt es um - in unterstützender Atmosphäre und mit kompetenter und individueller Anleitung von WWA-Lehrerinnen.
Definitiv werdet ihr den Workshop mit eurem selbst gebauten, einzigartigen Teil verlassen - und mit neuen Handwerksskills, die ihr auch in zukünftigen Projekten anwenden könnt.
Wer danach tiefer gehen mag: an den Intro-Workshop können sich Fortgeschrittenen-Kurse oder regelmäßige Mitgliedschaften anschließen…
Kommt gerne vorbei – alleine oder mit Freundinnen – und legt mit uns los!

Zeiten:
Freitag (3 Stunden) – 18:00 bis 21:00 Uhr, Samstag (7 Stunden) – 10:00 bis 17:00 Uhr
Gruppe: max. 12 Frauen
Preis: 150€ - inklusive Materialien
Der Workshop wird auf Deutsch und Englisch unterrichtet.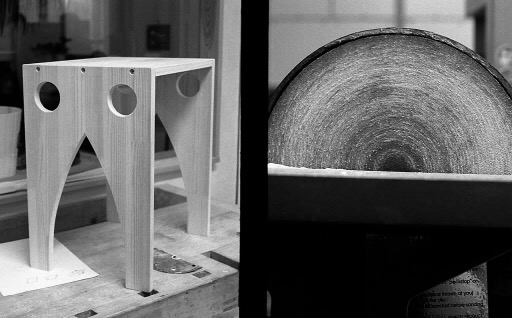 FAQs
How can I contact the organizer with any questions?
What's the refund policy?
Free cancellation of your order is possible until 7 days before the workshop/course starts. No refunds for cancellations will be issued within 7 days of the workshop/course. Cancellations will result in a loss of 100% of the ticket price or cancelled voucher. In case of illness, doctor's certificates are required for full refund.