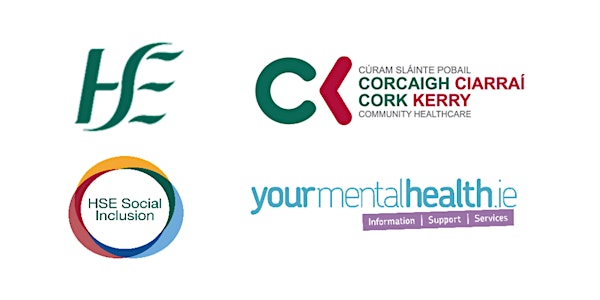 Working with Ukrainian and Russian speaking Interpreters
HSE Cork Kerry Community Healthcare, HSE National Social Inclusion Office and HSE Mental Health are delivering this free training below.
About this event
This training aims to share practical tips to support you to deliver your service with Interpreters and to build confidence with the process.
When / Where
Friday 17th of June at 10.30am (60 – 90 mins).
Who is this training for?
Those who work to support beneficiaries of the temporary protection directive and require the services of a Ukrainian/Russian speaking interpreter for example; G.P.s, Community Workers, Teachers, Public Health Nurses, Area Medical Officers, Primary Care and Mental Health staff.
The training is available to non-HSE staff.
What are the learning goals?
-To raise awareness of the importance of working with an Interpreter to ensure; equal access to health services, accurate information gathering and better health outcomes for our service users.
-To provide practical guidance to health practitioners supporting people who do not use English as a first language.
-To encourage and support individuals and services to implement best practice guidelines around working with Interpreters.
How will the course be delivered?
The training will be delivered online via zoom. Please note the training will be recorded. The recording will be shared in a link after the training and will be available for a period of 6 weeks on: https://www.hse.ie/eng/about/who/primarycare/socialinclusion/about-social-inclusion/news/
CPD points and Certificate of Attendance
A Certificate of Attendance will not be issued after the training and for CPD credits you will need to do your own negotiation / discussion with your accreditation body.
Next Steps
Please click on Register above to request a place. The training is free.
The link for the webinar will be emailed to you closer to the day. Please open the link 5 minutes before the start time, so that we can start on time.
Evaluation
A short evaluation will be circulated after the presentation.
Trainer
Dr Veronica Byrne is a Senior Psychologist with Cork Kerry Social Inclusion Psychology Service. Currently Veronica supports the psychological wellbeing of children and adults who are living in IPAS centres (Direct Provision) across Cork and Kerry. People seeking international protection (also known as seeking asylum) are more likely to have additional physical and mental health needs, however, equity of access to our health services can be a challenge, due to additional barriers for this group. The Social Inclusion Psychology service aims to support and enhance the psychological well- being of people seeking international protection given the increased risk of trauma associated with the asylum seeker journey, compounded by the uncertainty and stress of living in Direct Provision. Veronica's area of interest is working with trauma and she has supported children, adults and families across HSE services for the past nine years.