Working with Traumatized Children & Adolescents

Friday, November 4, 2016 from 9:00 AM to 4:30 PM (PDT)
Event Details
Working with Traumatized Children & Adolescents
Friday, November 4, 2016; 9:00 a.m. to 4:30 p.m.
This workshop will equip professionals with the right tools to work with children and youth who have experienced trauma, including physical or sexual assault, sudden or violent loss of a loved one, serious accidents, natural disasters, school shootings, gang-related violence and others. The content is applicable for those working in counseling, social work, human services, and healthcare, and will cover the primary components of trauma-informed care. At the end of the workshop, participants will be able to:
Recognize the signs and symptoms of trauma in children and youth.

Assess the impact of traumatic experiences in children and youth and relate them to the concepts of attachment, mood regulation, dissociation, behavioral control, cognition, and self-concept.

Create trauma-informed procedures and processes at their agencies that integrate knowledge of trauma and that seek to avoid re-traumatization.

Deliver developmentally-appropriate child and youth treatment in a safe physical and emotional space that allows both verbal and non-verbal expression and processing of the traumatic experiences.

Support the parents and family members of traumatized children and youth.
In the morning session, participants will explore what professionals can do to ensure that they are providing developmentally-appropriate trauma-informed care, including an in-depth look at the initial screening and developmental assessment of the child or youth. The afternoon session focuses on several evidence-based options for providing trauma therapy with children and youth and includes live demonstrations of trauma-specific techniques.
This workshop will be interactive and will provide specific knowledge and skills to professionals who work in agencies that do not specialize in trauma, as well as to therapists who specifically work with child/youth trauma survivors.
6 CE hours available for LMHCs, LICSWs, LMFTs, and CDPs; 6 Clock Hours available for Educators
About the Presenter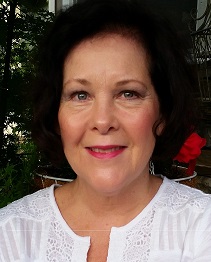 Kimberly Henderson, MA, MFT, LMHC, has worked with children, adolescents, and families for over 30 years as a mental health therapist and child development specialist. Kimberly's work has focused on culturally-relevant and developmentally-appropriate treatment of children and youth who have experienced significant trauma in their lives. She has worked with foster children and families in community mental health, as well as the Indian Child Welfare system. She developed an intensive therapeutic treatment program for children and youth who had experienced child neglect and abuse and whose families were impacted by historical trauma. She has also presented training in the area of Attachment Disorders, and has taught clinical treatment of children and adolescents to master's level students. Currently, Kimberly has a private clinical practice where she works with children and adults impacted by trauma, with a focus on attachment issues. She also works as a trauma-focused therapist for unaccompanied refugee minors.

Questions about this conference should be directed to Liz Stevens, at lizstevens@cityu.edu.

Space is limited so register early.

Cancellation Policy: Participants can cancel with a full refund up until October 28, one week before the workshop. There is no refund if cancelling after October 28, 2016.

Organizer
City University of Seattle
City University of Seattle is a private, nonprofit university dedicated to serving working adults and transfer students. The university is accredited through the doctoral level and offers more than 60 online, onsite and performance-based programs. CityU's primary campus is located in downtown Seattle, Washington, and the university has multiple sites throughout Western Washington, Canada and abroad. CityU's curriculum is informed and taught by practitioner faculty. The university offers degrees and certificates in business and management, education, project management, health and human services, technology and professional leadership. To learn more about CityU, please visit our website.
Working with Traumatized Children & Adolescents