Description
We work with influencers a great deal, and are aware of the barrier between influencer and brand. Following a range of talks over the world, we will be uncovering where to start, top tips and much more!

In this session, we're going to explore:

1. Knowing what you want before they do.
2. Picking the right influencer.
3. Engaging with them - defining scope of work, deliverables...etc.
4. Defining targets, reports and KPIs.
Format: 10:00 - 13:00
30 minutes - Networking & Nibbles
90 minutes - Main Session (As above)
60 minutes - Questions & Further Networking
Host & Speakers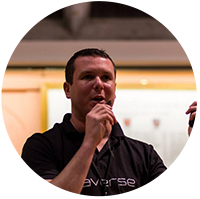 Michael is the co-founder of Traverse, a London based influencer marketing and events company. Over the last 12 months Traverse have managed campaigns with over 500 influencers and for brands and destinations such as Prncess Cruises, Three, Antigua, Samsung and Topdeck Travel. In 2019 they'll be running conferences and events in the Italy, Germany, the UK and the USA, with more set to be announced soon.
Prior to running Traverse, he worked in marketing and journalism, writing for travel magazines in Australia and the UK as well as running travel events in both Sydney and London. When not working, he tends to be playing football (badly) or travelling (well. His mum describes him as 'nice'.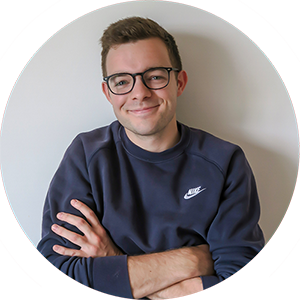 Nick has been working both as a consultant, trainer and expert in digital marketing since 2007. Working with over 350 brands through this time, there's no question or problem he's unable to help with.

In recent years, Spec has started offering more hands-on support to move the needle in small businesses. Gone are the days of simply 'getting to number 1'; this is the age of business transformation.
What They Say
"Nick is super knowledgeable, really relatable and engaging, and builds in plenty of time for individual queries. The courses cover the basics, but also go into a lot of detail about how to ramp your digital up a notch, even if you think you've got it all covered!" - past attendee.

Read more reviews from 'Digital Workshop' sessions: Trust Pilot
More info: DigitalWorkshop.io
Who We Are
Spec Digital - Propel your business with insightful digital consultancy
http://Spec.Digital
Other Details
Tickets may be revoked if you are not a Director or are currently in the wrong sector for this session. We apologise in advance and will contact you to recommend a more relevant event.

Snacks & hot drinks will be provided on the day. We recommend bringing your laptop, however we will provide notepads and slides from the front.
Stay In Touch!
Sign-up to our newsletter for exclusive offers and updates about upcoming training / events: https://bit.ly/2HlHk7v