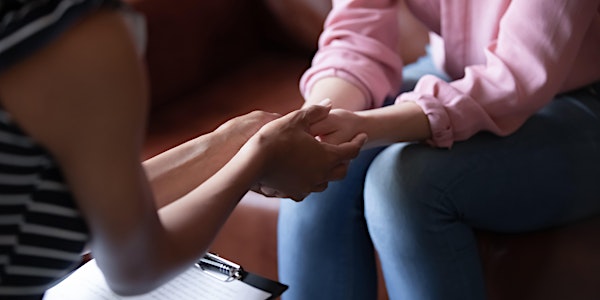 Working with Hearing Voices
Build an understanding of hearing voices and explore a variety of support strategies.
Refund Policy
Contact the organizer to request a refund.
Eventbrite's fee is nonrefundable.
About this event
6.5 CEUs offered*
Participants in this all-day training will learn how to better understand and support individuals in making meaning of their experiences with voice hearing. Facilitator Peter Bullimore speaks from both lived experience and professional knowledge. Working with Hearing Voices explores the prevalence of voice hearing, the three stages of hearing voices, and interventions CPRSs and other providers can use to assist and support an individual who is hearing voices.
This training will help participants to:
• apply a critical and thoughtful perspective on traditional ways of understanding voice hearing
• understand the potential pitfalls of the claims made from other, more traditional therapies
• adopt a respectful and ethical approach to the experience of voice hearing
• acknowledge the potential connection between trauma and voice hearing
• develop new ways of talking to and working with those who hear voices.
In this way, Working with Hearing Voices allows a CPRS or other behavioral health provider, whether or not they have similar lived experience, to more effectively and empathically assist individuals who are voice hearers.
-------
Peter Bullimore is a voice hearer who spent ten years as a psychiatric patient, enduring many bouts of what is usually called "paranoia" and unusual beliefs. Through learning holistic approaches and with the support of the Hearing Voices Network (HVN), he was able to reclaim his life from the system. He facilitates a hearing voices and paranoia support group in England. He also runs his own training and consultancy agency, Asylum Associates, and is the founding member of the Paranoia Network. He delivers training on hearing voices and unusual beliefs internationally. He co-authored a workbook on childhood trauma called 'Asking the Questions' with Paul Hammersley and John Read.
-------
*Attainment of CEUs is dependent on amount of time spent in training and the successful completion of a short content quiz.
All VOCAL trainings are "first come, first serve." As last year's Working with Hearing Voices training sold out quickly, we encourage all interested individuals to register as soon as possible in order to secure a seat in the training.
VOCAL is able offer a limited number of income-based reduced- or no-cost tickets to this event. If you think you might qualify, contact Jessica Daggett, REACH Program Director, at jessica@vocalvirginia.org.