Working with Gender and Sexual Minority Clients: Fostering Mindfulness, Acceptance, Compassion, Connection, and Equality using Contextual Behavioral Strategies: January 19, 2018

Friday, January 19, 2018 at 8:30 AM (PST)
Event Details
Working with Gender and Sexual Minority Clients: Fostering Mindfulness, Acceptance, Compassion, Connection, and Equality using Contextual Behavioral Strategies
January 19, 2018 from 8:30 a.m. - 4:30 p.m.
Despite incredible advances in the science of psychological distress or well-being among gender and sexual minority (GSM) clients, changes in treatment have been lagging. Most resources express the need for an affirming and non-rejecting stance, but these do not fully meet the needs of therapists who wish to align their practice with the most current of data. This workshop will promote cutting-edge techniques that take advantage of research on minority stress and emotion regulation. The workshop will incorporate both theoretical and experiential work.
Moving through life as a gender or sexual minority often entails some period of secrecy, guardedness, shame, and familial ruptures. We will explore the newest methods and therapeutic techniques that tackle these concerns in the therapy hour and within the therapeutic relationship.
This workshop will also aid clinicians in cultivating their own compassion and values relevant to helping clients with the challenges of moving through life as a GSM person, particularly through targeting the therapist's own history of cultural messages about gender and sexuality that might arise in the therapeutic relationship. Through the use of awareness, courage, therapeutic love, compassion, perspective-taking, and acceptance, participants will grow in their ability to relate as gendered and sexual beings. From this place, powerful and therapeutic relationships can blossom.
Clinician's will leave with a greater understanding of how concepts such as minority stress, rejection sensitivity, and complex trauma can be better used in session. Particularly attention will be made toward the cultural and global concerns that arise as both acceptance and animus are on the rise globally toward GSM communities.

---
AUDIENCE
This workshop is intended for mental health professionals (psychologists, psychiatrists, social workers, etc.) at all levels of expertise and working with any population in any treatment setting. Some prior exposure to Acceptance and Commitment Therapy (ACT) is encouraged but not absolutely necessary.
---
INSTRUCTIONAL LEVEL
This workshop is intended for those with little knowledge of ACT to those with intermediate experience.
---
REGISTRATION
Registration is online. The workshop will serve refreshments and coffee at the start of the workshop. We try to keep the tuition low so everyone who wants to can attend. Let us know if being able to pay the fee serves as a barrier to your attendance.
---
SCHEDULE 
8:00am - Registration begins 
8:30am - Workshop begins
10:00am - 15 minute break
12:00pm - Break for lunch
1:30pm - Workshop resumes
3:00pm - 15 minute break
4:30pm - Workshop ends
---
CE CREDITS
Total CE Credits: 6
**Although the State Board of Psychology does not pre-approve any particular training and final discretion is left to the Board at time of licensure renewal, this course was designed to meet the Oregon Cultural Competency Continuing Education (CCCE) requirement for psychologists.
---
LEARNING OBJECTIVES
After attending this one day training, participants will be able to:
1.  Integrate cutting-edge research into therapy with GSM clients.
2.  Perform experiential exercises to demonstrate sticking points regarding gender and sexuality
3.  Utilize tools to sharpen their ability to recognize emotional avoidance processes as they occur in the moment in relation to gender and sexual identity
4. Practice willingness to be with the discomfort of discussing sex and sexuality
5. Assess their own relationship with gender identity and gendered behaviors
---
ABOUT THE PRESENTER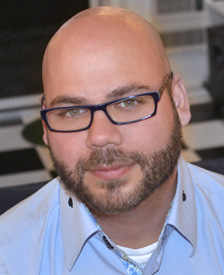 Dr. Matthew Skinta is a board-certified health psychologist, researcher, and the Director of Palo Alto University's Sexual & Gender Identities Clinic. Matthew is a peer-reviewed Acceptance & Commitment Therapy trainer, as well as a certified Functional Analytic Psychotherapy trainer.  His new book, Mindfulness and Acceptance for Gender and Sexual Minorities: A Clinician's Guide to Fostering Compassion, Connection, and Equality Using Contextual Strategies, was released in Fall 2016 by Context Press.
---
WORKSHOP LOCATION
Taborspace-Annex
5441 SE Belmont St.
Portland, OR 97215
---
SPONSORED BY: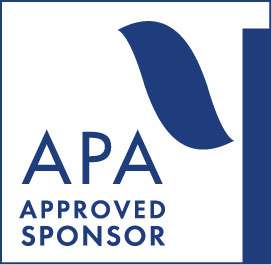 Portland Psychotherapy is approved by the American Psychological Association (APA) to sponsor continuing education for psychologists. Portland Psychotherapy maintains responsibility for all programs and content. 
Refund/cancellation policy:
We charge a $15 administration fee for cancellations made more than one week before the training event. For cancellations within one week of the training event, we will refund 50% of the tuition. Alternately, participants may elect to apply 100% of their tuition to a future training event. No refunds will be given after training events.
When & Where

Taborspace
Annex
5441 SE Belmont St.
Portland, OR 97215


Friday, January 19, 2018 at 8:30 AM (PST)
Add to my calendar
Organizer
Classes and workshops for professional training at Portland Psychotherapy Clinic, Research, & Training Center