Working with Challenging High-Risk Adolescents: An Individualized Family Th...
Description
Adolescents presenting with explosive and violent, highly oppositional, serious eating-distressed, heavy substance abuse and self-injury, and delinquent behaviors can be a nightmare to work with even for the most seasoned of therapists. Often, these youth come from families characterized by emotional disconnection, invalidation, and other destructive interactions. The adolescents' extreme and provocative behaviors attract helping professionals and concerned members from their social networks like a magnet. To further complicate matters, the larger systems professionals often are divided regarding their problem explanations and what the best treatment approach and level of care setting is for the adolescents. How we optimize for treatment success is to combine what works from family therapy science with evidence-based practice wisdom.
In this "hands-on," practice-oriented workshop, participants will learn how to tailor fit and individualize the family therapy approach to honor family members' preferences, theories of change, and optimize for their goal attainment. As a result of attending this workshop, participants will come away with the following practical tools and strategies:
Pathways to high-risk problem-determined systems: How they develop and are perpetuated
Keys to building strong working alliances with high-risk adolescents and their families
Use key empirically supported family research findings and evidence-based practice wisdom to inform your clinical decision-making
Use of self to create therapeutic breakthroughs with challenging adolescents and their families
Use therapeutic questions to elicit client expertise, established well-formed treatment goals, uncover secrets, and to co-create compelling future realities
Identify and recruit the family's solution-determined collaborative team
Co-design, select, and tailor-fit therapeutic interventions to empower the adolescents and their families to achieve their goals
Engage and foster cooperative partnerships with angry, highly pessimistic, laissez-faire, and mental health and substance abuse impaired parents
Use mindfulness practices to aid adolescents in emotional distress tolerance and to help prevent acting out episodes
Use effective family-social network relapse prevention tools and strategies
Keys to fostering cooperative partnerships with helping professional from larger systems
Untangling family-helping system knot dilemmas
This free event is appropriate for clinicians and those who work with adolescents in a professional capacity and includes 6.0 free CEUs for social workers, professional counselors, marriage and family therapists, psychologists, and nurses. Continental breakfast will be available from 8:30-9:00 AM and a complimentary lunch will also be provided courtesy of Chicago Behavioral Hospital. Advance registration is requested.
About the Presenter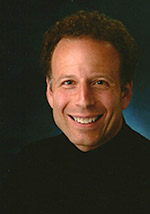 Matthew D. Selekman, MSW, LCSW, CRADC is a family therapist and licensed addictions counselor in private practice and the Director of Partners for Collaborative Solutions, an international family therapy training and consulting firm in Evanston, Illinois. He is an Approved Supervisor and Clinical Fellow with the American Association for Marriage and Family Therapy. Matthew was honored for his work with adolescents by the School of Social Work at the University of Washington and served as their 2013 Henry Maier Practitioner-in-Residence visiting faculty. He received the Walter S. Roseberry Award in 2006, 2000, and in 1999 from The Children's Hospital in Denver, Colorado for having made significant contributions to the fields of psychiatry and behavioral sciences.
He is the author of eight professional books, including (with Mark Beyebach) Changing Self-Destructive Habits: Pathways to Solutions with Couples and Families, The Adolescent and Young Adult Self-Harming Treatment Manual: A Collaborative Strengths-Based Brief Therapy Approach, Pathways to Change: Brief Therapy with Difficult Adolescents, 2nd Ed., and Collaborative Brief Therapy with Children. His latest book, Working with High-Risk Adolescents: An Individualized Family Therapy Approach, will be published by Guilford Publications, Inc. in March 2017.
Matthew consults to schools and treatment programs serving adolescents and their families worldwide. Since 1985, he has given workshops extensively throughout the United States, Canada, Mexico, South America, Europe, Southeast Asia, South Africa, Australia, and New Zealand.