Event Information
Refund Policy
Contact the organizer to request a refund.
Eventbrite's fee is nonrefundable.
The Alliance for the Great Lakes helps protect one of the world's greatest freshwater resources--learn how you can help!
About this Event
Here's a trivia question: what contains 20% of the world's surface freshwater, claims the world's largest freshwater sand dune, provides water for more than 40 million people, and may harbor a 'Nessie-like' monster of its own? Perhaps you correctly guessed it is the Great Lakes! One of the world's most important freshwater resources. Tune-in to hear from Alliance for the Great Lakes staff who are working hard to preserve those resources for all of us.
Since 1970, the Alliance has been working to protect the Great Lakes, and now Anna-Lisa Castle and Tyrone Dobson play key roles in caring for--and helping others care for--these five lakes that span numerous states and provinces across the U.S. and Canada. As you might imagine, caring for 20% of the world's entire surface freshwater is no small feat which is why the Alliance engages more than 15,000 volunteers across a number of programs throughout the region. Perhaps you can be volunteer 15,001, and 15,002, or even 15,003!
In addition to the numerous volunteer services coordinated by the Alliance, there are policy, education, advocacy and research efforts happening all over that aim to help prevent harmful actions from affecting the Great Lakes. From stopping aquatic invasive species entering the Great Lakes, to advocating for infrastructure investments to plastic pollution and more, the Alliance puts energy into protecting the Great Lakes. Sign-up so you can hear firsthand about our Great Lakes, and learn about how you can help keep them that way.
This program is part of the Alvin H. Baum Environmental Series. For nearly two decades, Joel M. Friedman and the Alvin H. Baum Family Fund have advanced education, environment, anti-violence, and health and human service strategies and initiatives throughout Chicagoland. Together with community partners, the Fund endeavors to understand and address the causes rather than the symptoms of today's most wicked challenges.
Event Details
Thursday, April 29th from 5:00-6:00pm CT, C2ST Facebook Live & C2ST TV YouTube Live.
Make sure to follow C2ST on Facebook and YouTube to receive notifications when the live program starts.
Use our Q&A app to ask live questions during the program or send in your questions in advance! Remember to upvote your favorite questions.
To support STEM programs like this, you can DONATE to C2ST HERE!
We are dedicated to providing an inclusive environment for everyone. Please respect diversity in individuals and in cultures.
Featured Speakers:
Anna-Lisa Castle, Water Policy Manager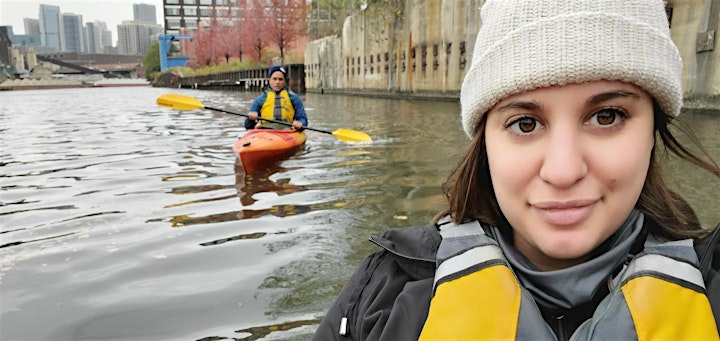 As Water Policy Manager, Anna-Lisa implements policy and advocacy campaigns across the Great Lakes region to protect clean drinking water, advance water infrastructure funding and financing priorities, ensure water affordability for Great Lakes residents, and move Asian carp prevention efforts forward. Anna-Lisa serves as a convener, organizer, and relationship builder at all levels of government with an emphasis on state level policy across the region and municipal issues in Northeast Illinois. Prior to joining the policy team, Anna-Lisa served as Content Manager and Staff Writer, in which she developed strategies to engage tens of thousands of constituents and created a broad range of content to advance the Alliance's volunteer programs, advocacy campaigns, and organizational development goals.
Prior to joining the Alliance in 2017, Anna-Lisa served as Director of Development and Communications at Communities United, a Chicago-based organizing and advocacy group. She previously lived in Sweden where, among other adventures, she studied elections, taught Swedish for immigrants and refugees, and completed a residency at a sustainable, organic family farm. Anna-Lisa earned her master's degree in public policy and administration at Northwestern University. She received her BA from Cornell University, where she was a Mellon Mays Fellow and first got involved in environmental and social justice work. Anna-Lisa is a triathlete and marathoner and in her spare time, she loves doing puzzles, catching up on local politics, and spending time outside with her two dogs.
Tyrone Dobson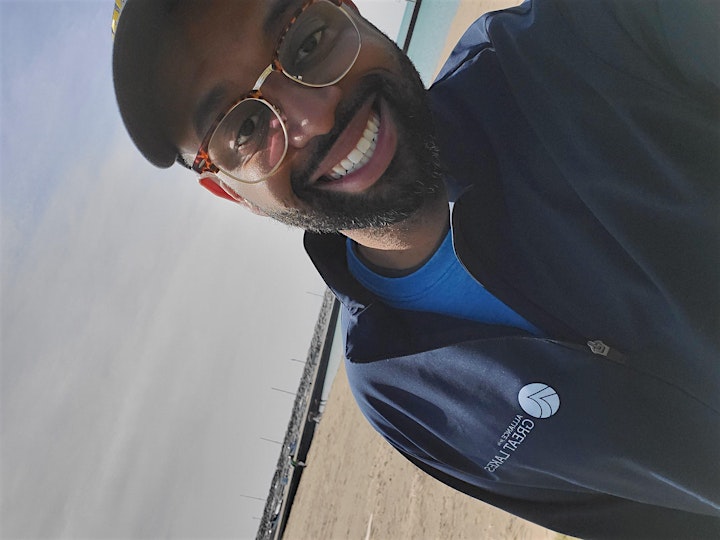 As Volunteer Manager, Tyrone is responsible for overseeing all of the organization's volunteer programs. This includes the Chicago Ambassador program, the Alliance's Chicago Young Professional Councils, and Adopt-a-Beach, which engages over 15,000 volunteers in beach clean-ups across the eight-state Great Lakes region. Tyrone brings a wealth of experience in volunteer management and has worked with volunteers from all socioeconomic backgrounds in the United States and Canada.
Prior to joining the Alliance in 2018, Tyrone served as Volunteer Services Manager at Americas' SAP Users' Group and Volunteer Engagement Manager at Center for Economic Progress before that. Tyrone received his bachelor's degree in communications from University of Tennessee and earned his master's in public administration from University of Illinois at Springfield. In addition to his role at the Alliance, Tyrone serves in a volunteer capacity as Vice President of Marketing and Communication for the Association of Volunteer Administrators of Metropolitan Chicago. Tyrone is from Tennessee – the Volunteer State – and has a deep passion for volunteerism is in his blood. He is driven by the belief that volunteerism is a force that can unite people from all walks of life, and he loves that he gets to work towards that vision every day.
This program brought to you in partnership with:

This program graciously funded by:

Date and Time
Location
Refund Policy
Contact the organizer to request a refund.
Eventbrite's fee is nonrefundable.