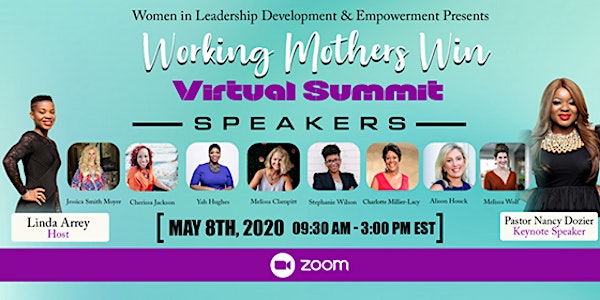 Working Mothers Win Summit
The Working Mothers Win Summit
By Women in Leadership Development & Empowerment, Inc.
Date and time
Friday, May 8, 2020 · 6:30am - 12pm PDT
Refund Policy
Contact the organizer to request a refund.
Eventbrite's fee is nonrefundable.
About this event
Powered by Women in Leadership Development and Empowerment, Inc. (WILDE), the Workin Mothers Win Summit is a one day virtual event by women for women. It is a reassurance that we are not limited or defeated by the COVID-19 pandemic. Our speakers will share their experiences and expertise in areas relating from Finance, Mental Wellness, Mentoring, Stress Management, Living in your Purpose, Dealing with Personal and Professional change, Health & Wellness, Fitness, Coping Mechanism, and loads of Motivation and Inspiration.
No matter where you are on your life's journey, this one day virtual summit is packed with a message for every woman. The summit was curated with you in mind.
WILDE's mission is to make this summit accessible and affordable to every woman. You can signup by paying the $25 registration fee, or making a donation to our COVID-19 mask drive. And, if you are unable to afford the registration fee, or make a donation to support our humanitarian efforts at this time, no worries. We invite you to take advantage of the FREE Registration option while the tickets lasts.
Zoom virtual meeting room info will be provided to you following your registration.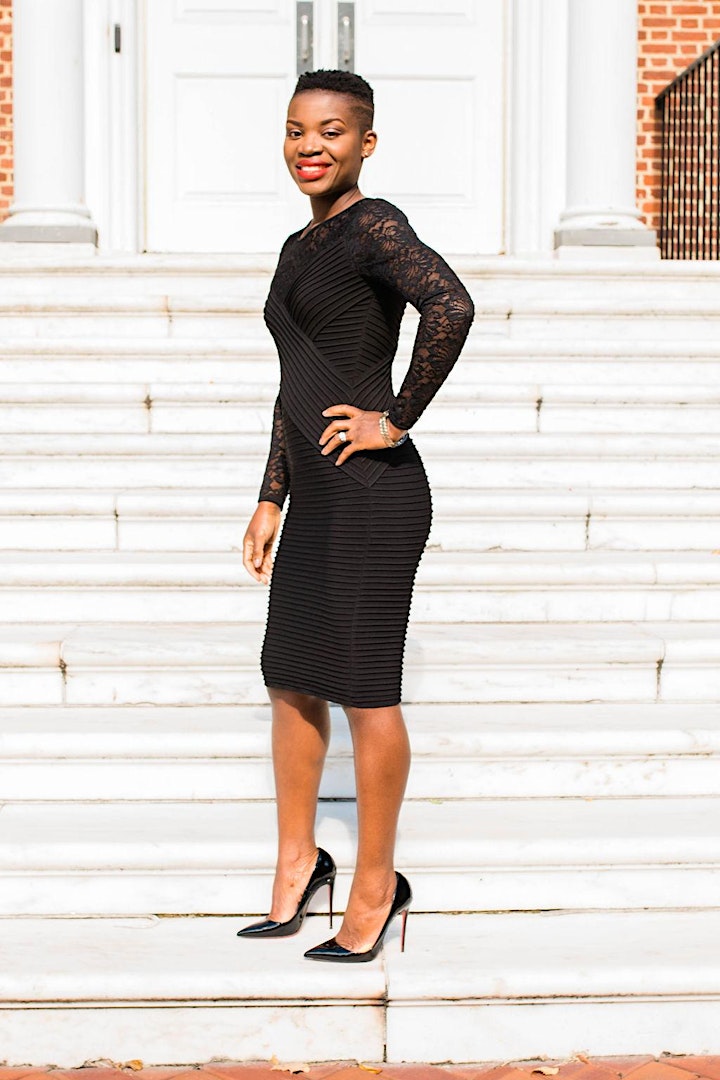 Host - 09:30 AM
LINDA ARREY - President/CEO; Women in Leadership Development & Empowerment
Popularly known as The People's GPS, Linda Arrey is dedicated to helping working mothers and women in general transition from a place of feeling stock and underproductive, to a season of clarity, thriving and living in fulfillment. Her welcome keynote for the summit will uplift guest and fill them with hope and encouragement.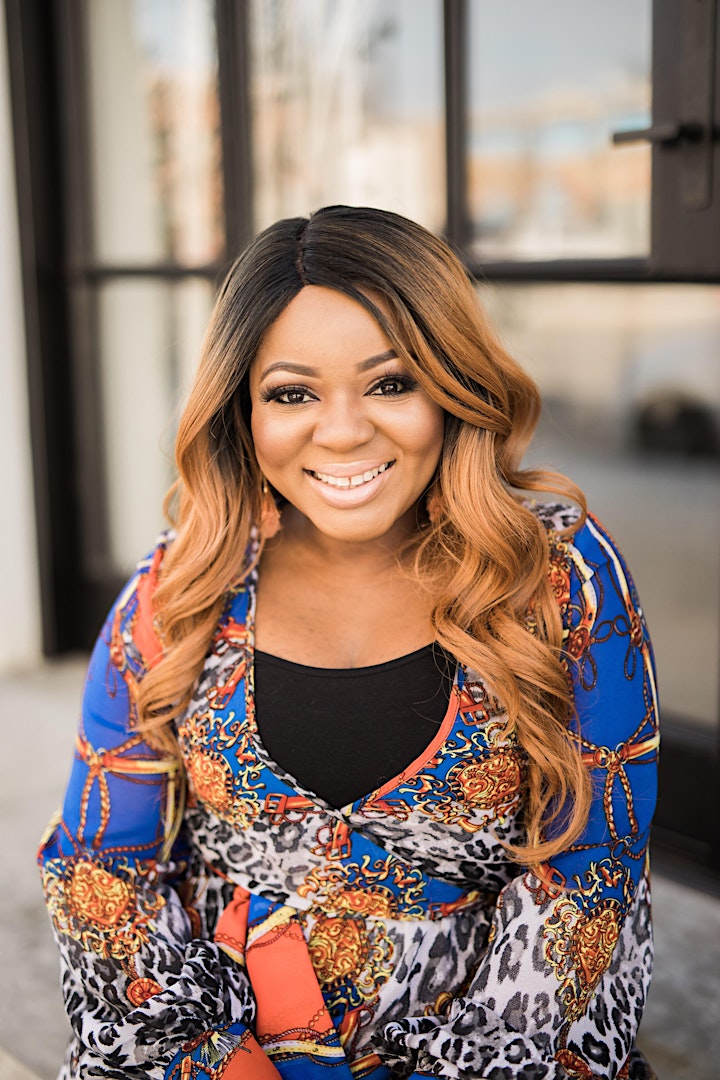 Keynote Speaker - 12:30
Nancy Dozier - Founder and CEO; Joy Life Enterprises
Nancy Joy Dozier lives on purpose to elevate others into their destinies. As Founder and CEO of Joy Life Enterprises, Nancy serves as a Life Skills Specialist and Personal Pastor to female entrepreneurs and women in ministry. A certified Life Coach, She helps her clients to access their redeemed reality by discovering their divine purpose, resulting in vibrant spiritual lives, increased productivity, and restored vision. In 2017 she launched the "I Am A Miracle" movement, an annual gathering of champions and overcomers that continues to grow in attendance and impact. Affectionately known as the IAAM Movement, these gatherings have been the breeding ground for miraculous physical and emotional healings, restored purpose and identity, the launch of entrepreneurial endeavors and the development of community amongst attendees. Nancy is dedicated to affecting positive change, especially in the lives of women. With nearly 15 years as a coach in corporate and spiritual settings, she has developed a unique set of skills that allow her to guide people through transitional and transformational life changes, as a cheerleader. Committed to helping women birth their God given dreams, she embraces the role of a spiritual midwife.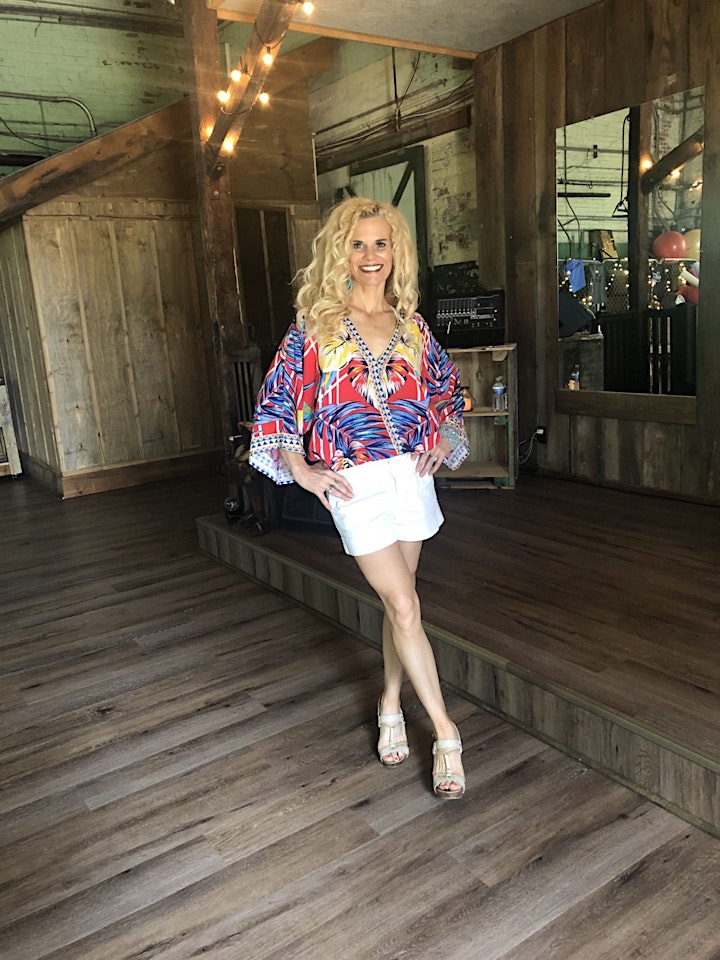 Jessica Moyer - 10:00 AM
Owner - The Ice House:Wellness + Community; Ziglar Legacy & John Maxwell Coach
Topic: Self Care & Stronger Mindset using the 5 G's
Jessica's mission is to inspire women to live their purpose amidst trauma and grief, and to prioritize mental, emotional and physical self-care. Her session will provide hope, encouragement and a stronger mindset to attendees through the process of using the 5 G's - Gratitude, Generosity,Growth, Grit & Grace. In addition she will provide simple ways to incorporate self care techniques.
Five key takeaways
1. How to use the 5 G's to become stronger mentally
2. We have a choice to take care of our own bodies.
3. Easy to implement ways to "self care"
4. To understand the importance of self care especially during this pandemic
5. You are not alone!
Cherissa Jackson - 10:30 AM
Chief Medical Executive of AMVETS
Topic: Coping with Crisis
Cherissa's mission in life is to empower women to become their best selves without hesitation, while mentoring others along the way. As an Air Force Veteran dealing with PTSD and this crisis, Cherissa's session will provide resources, inspiration and helpful coping tips when phased with disasters in life.
Five key takeaways
1. It's ok to not be ok
2. You can be "At Peace Not in Pieces"
3. This too will pass
4. Look forward with optimism
5. Rebound with a healthy mental state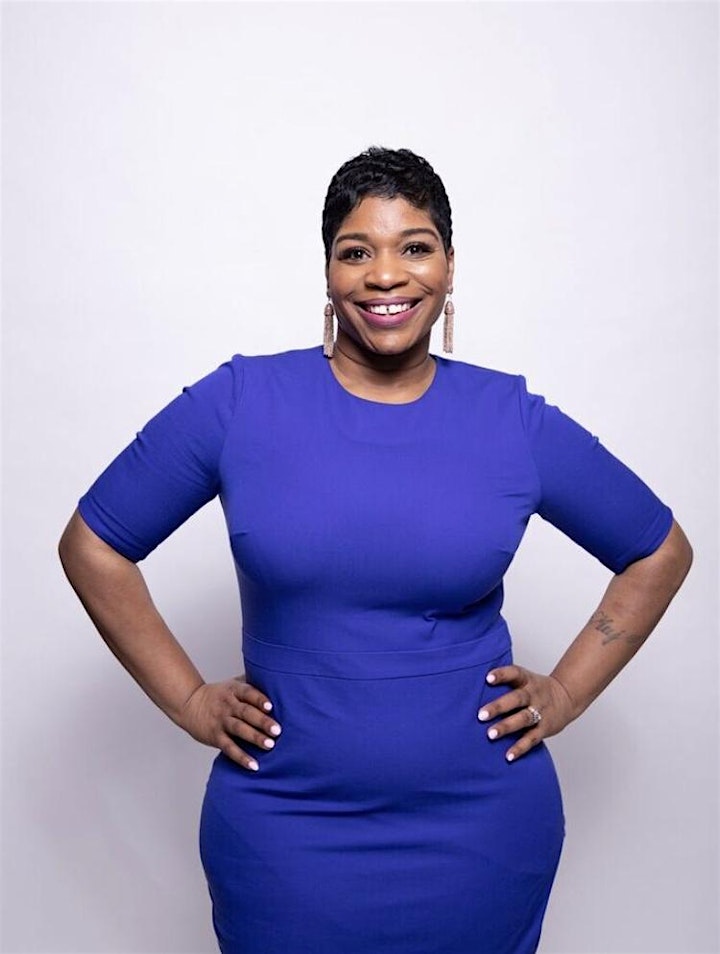 Yah Hughes - 11:00 AM
The Purpose Cultivator
Topic: Your Emotional Wholeness
Yah's mission in life to help cultivate women to live a deeper and purposeful driven life, by teaching emotional wholeness, guiding them to activate their power and pursue their purpose. This session will help mothers and women build a healthy relationship with their emotions during a crisis and in everyday life.It will guide them to honor their feelings, and learn to communicate said feelings, attitudes and emotions effectively and unapologetically.
Five key takeaways
1. Emotions are Data not Directives
2. Honoring your feelings is apart of Self-care
3. Don't avoid the feeling
4. Learn how to cope
5. Stop saying NO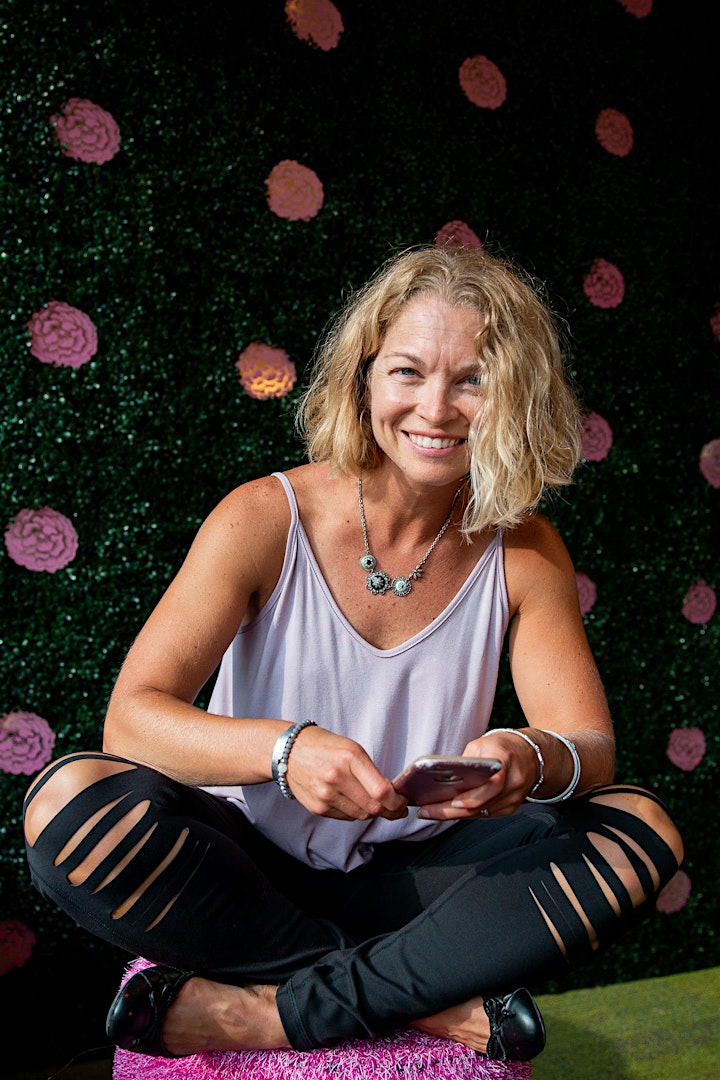 Melissa Clampitt - 11:30 AM
Freedom Lifestyle Coach
Topic: Taking care of your Health & Wellness
Melissa's mission in life is to inspire a tribe of women to take control of their lives physically, mentally and financially, and also empower them to create a life of freedom and choice. In her session, she will be teaching women how important it is to focus on the four pillars of health and wellness: sleep, mental health, nutrition and movement, so they can make an impact on how they choose to show up each day for themselves and their families. She also hones on how to create an incredible passive and residual income from the comfort of home.
Five key takeaways
1. How the 4 pillars are connected to each other?
2. Creating a morning routine that is focused on self
3. Creating an income producing asset is as simple as sharing something you love.
4. Are we being mindful or mind full?
5. Are you fueling your body out of habit or nourishing for nutrition?
NETWORKING BREAK - Noon
This is a fun time for guests to share with one another, scavenger hunt, grab lunch, a drink of choice, etc.
The break will be followed by Keynote Address at 12:30 PM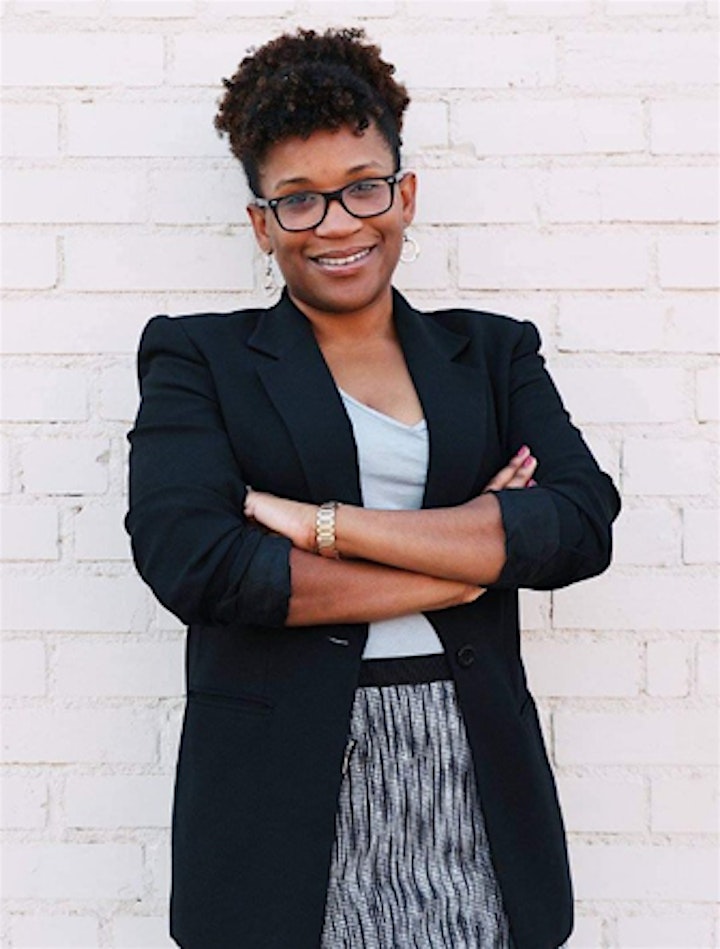 Dr. Stephanie Q. Wilson, Lt Col, USAF - 1:00 PM
Deputy Division Chief in Nuclear Policy and Strategy, Headquarters Air Force
Topic: Managing Change: Organizational Principles to Real Life
Dr. Wilson's mission in life is to empower organizations by empowering and educating its people. Change is a part of all of our lives and many read organizational books but fail to take those same principals and use them in their personal lives as well. This session will help prepare you to handle both professional and personal change.
Five key takeaways
1. You can handle change
2. You can manage change
3. You can lead change
4. What got you here won't always get you there
5. Change is good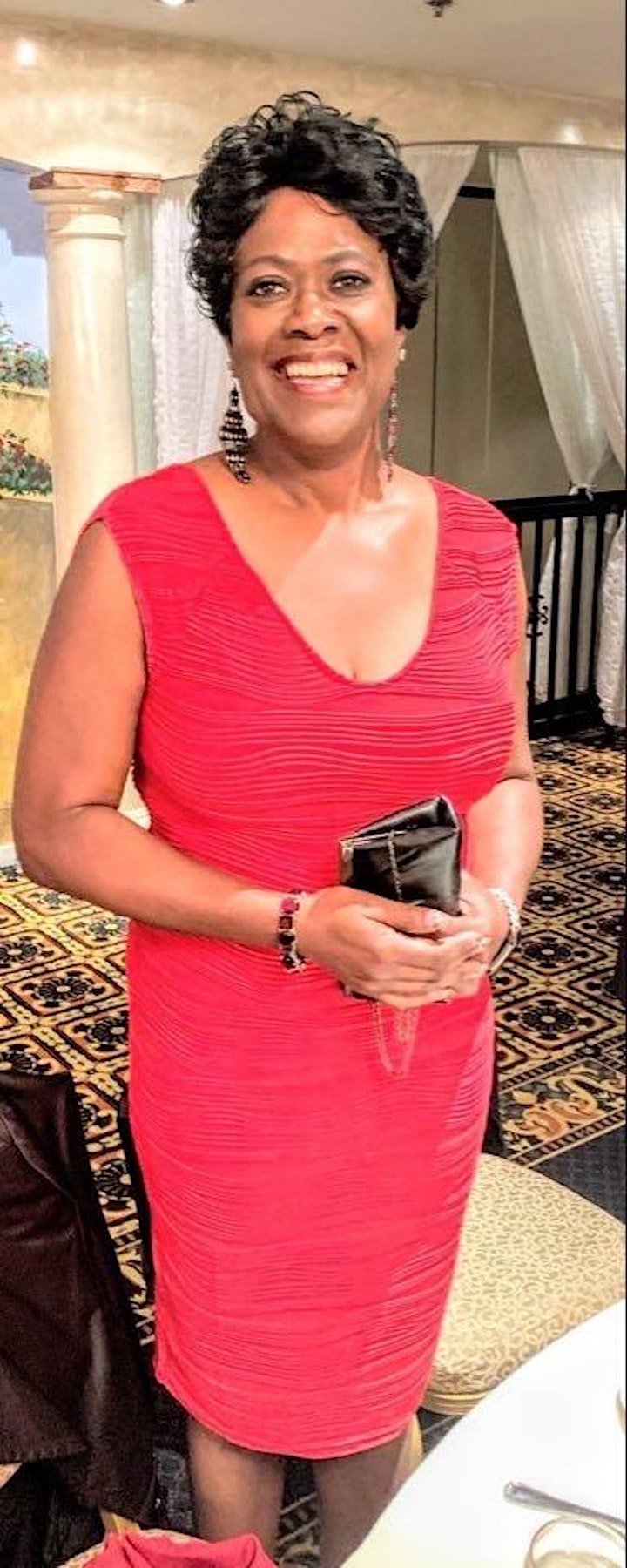 Charlotte Miller-Lacy - 1:30 PM
Founder/National Executive Director; I Am My Sister's Keeper
Topic: Mentoring and Communicating Effectively with our Young Girls
As the brainchild of a successful mentoring program for young girls, Charlottes's mission is to leave a legacy of inspiring and empowering young girls to their best self. This session will cover the importance of Connection before Content when is comes to establishing a mentoring relationship or program for young girls.
Five key takeaways
1. Being authentic
2. Telling your Story
3. Emotional Intelligence
4. Restorative Practice
5. Exposure and Opportunities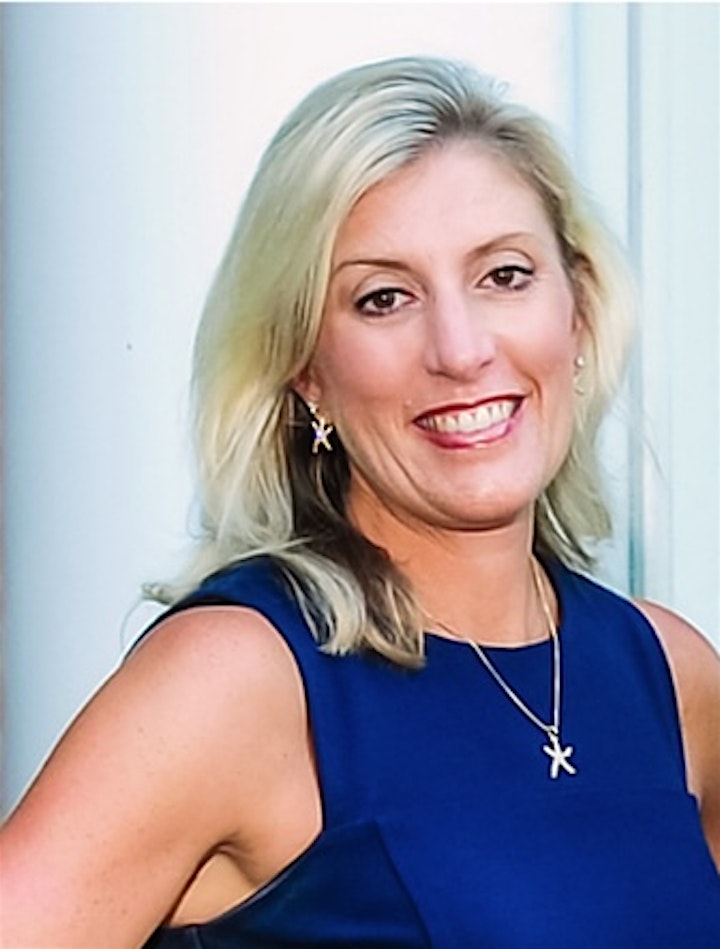 Alison Houck - 2:00 PM
Certified Public Accountant & Business Consultant / Managing Partner – Faw Casson
Topic: Understanding your Taxes, Accounting and the Paycheck Protection Program Loans.
A strong work/life balance is very important to Alison. She treasures her time boating, beaching, cooking and traveling with her son, family and friends. Ever energetic, there's not much that can slow her down. A big fan of fitness, you can usually find her in the gym before and after work or out on one of the beautiful trails or boardwalks in the resort area. In this session, Alison will shed some light into the reporting and tracking of the spend for the PPP loans and also provide information on the accounting for other loans during this time and general questions regarding small business finances. Additionally, she will make sure everyone is clear on the new tax filing deadlines.
Five key takeaways
1. PPP forgiveness tracking
2. PPP application process
3. ideas for selling during shut downs
4. New tax filing deadlines
5. EIDL loans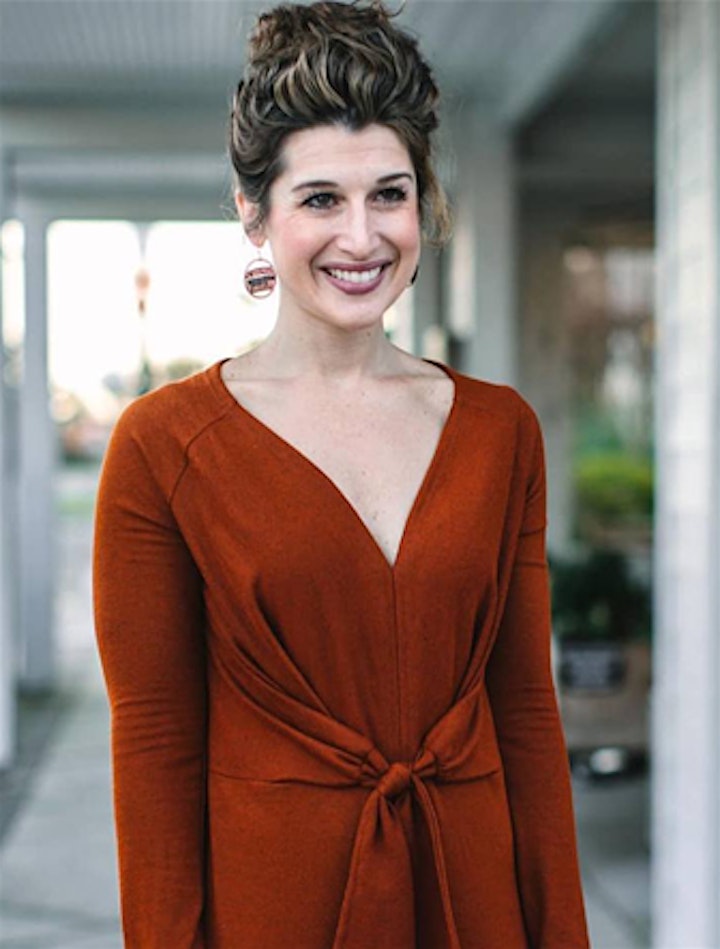 Melissa Wolf -2:30PM
Award Winning School Psychologist / CEO – Balance Health and Wellness Delaware
Topic: The power of your Purpose, Vision and Mission especially during times of change.
Melissa's mission is to give driven professionals, entrepreneurs, and online coaches step by step growth mindset, self-leadership and self-care systems that transcend burnout and create extraordinary feel good results. In this session, she will deliver a framework to creating extraordinary feel good results even during stressful times. When we are equipped with a skill set that supports us to better manage our mind and stress levels, we can continue to perform and make a difference.Even during times of uncertainty and change you still have the choice to progress and contribute. Knowing how to support yourself mentally and emotionally, directly impacts your behaviors to be more resourceful, resilient and responsible.
Five key takeaways
1. Identify your Purpose, vision and mission
2. Create an ascension plan
3. Goal -getting and soul setting
4. Using self-care as part of your personal and professional growth strategy
5. Self-leadership skills to stay in committed action
About the organizer
Women in Leadership Development and Empowerment (WILDE) Inc.
is a membership based 501(c)(3) nonprofit organization of professional women from diversified backgrounds and experiences who unite to assist women through personal and professional development initiatives.
MISSION
Assisting women and underserved communities through Leadership, Mentorship, Education and Community Service initiatives. 
Our four pillars are: 
Mental

Physical

Spiritual and 

Financial  Wellness 
VISION
To continue providing opportunities for women to perform at their best, and have readily available resources to grow and thrive personally, in the home, and professionally.
VALUES
Education, Service, Leadership and Sisterhood
Contact: www.wildeinc.org | Info@wildeinc.com