Working Late: Crit Night with Ellen Lupton, Jason Santa Maria, and James Victore

Thursday, October 2, 2014 from 7:00 PM to 9:00 PM (EDT)
Event Details
*Ticket titles are just for a fun poll, all named tickets are the same.
Missing that unvarnished criticism that flows so freely in design school, or around a table of peers? We'll give three individuals the chance to publicly present one of their projects and receive immediate feedback from Ellen Lupton, Jason Santa Maria, and James Victore.
Three portfolios will be selected for the review, but we've got room for plenty more to come and listen in. Even if you're not ready to share, come anyway to enjoy some wine, nosh on a charcuterie spread from Saucy by Nature, learn something from your brave peers, and meet other people who love type. Food and drink are included in the price of your ticket.*
The three selected individuals will receive a free super ticket good for admission to this an all subsequent Working Late events.
*All ticket sales are being donated to a local charity, which means you'll be meeting rad designers, having a nice snack, and helping the local community in one fell swoop.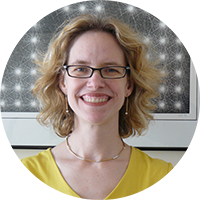 About Ellen Lupton
Ellen Lupton is Senior Curator of Contemporary Design at Cooper Hewitt, Smithsonian Design Museum in New York City. Recent museum projects include "Graphic Design—Now in Production," an exhibition on national tour through 2014, co-organized by Cooper-Hewitt and the Walker Art Center. Her exhibitions "Beautiful Users" and "Process Lab" open in December, 2014. Lupton also serves as director of the Graphic Design MFA Program at MICA (Maryland Institute College of Art), where she has authored numerous books on design processes, including "Thinking with Type," "Graphic Design Thinking," and "Graphic Design: The New Basics." Her latest book, "Type on Screen," was written and designed in collaboration with graduate students at MICA.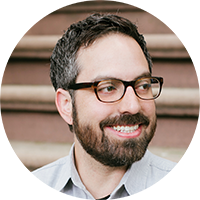 About Jason Santa Maria
Jason Santa Maria is a graphic designer with a deep love for letters. He's the founder of Brooklyn-based design firm Mighty; a faculty member at SVA's MFA Interaction Design program; a cofounder of A Book Apart; and the founder of Typedia, a shared online encyclopedia of typefaces. Previously, he cofounded the collaborative writing platform Editorially; he also served as the vice president of AIGA/NY and as the creative director for A List Apart and Typekit. He has designed websites that balance beauty and usability for clients such as AIGA, The Chicago Tribune, Housing Works, Miramax Films, The New York Stock Exchange, PBS, The United Nations, and WordPress. He discusses design on his award-winning website.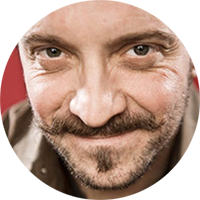 About James Victore
James Victore runs an independent design studio hell-bent on world domination. He is an author, designer, filmmaker and firestarter. He continually strives to make work that is sexy, strong and memorable; work that tows the line between the sacred and the profane. His paintings of expressionist designs can be seen on ceramics, surfboards, billboards and supermodels. Recently described as "part Darth Vader, part Yoda," Victore is widely known for his timely wisdom and impassioned views about design and it's place in the world. He expresses these views and teachings through his numerous lectures, workshops, and writings. James' work has been exhibited at the Museum of Modern Art in New York and is represented in the permanent collections of the museums around the globe. His clients include Bobbi Brown Cosmetics, The City of New York, Yohji Yamamoto, Esquire Magazine, Moet Chandon and The New York Times. His work was recently published in a monograph titled, "Victore or, Who Died and Made You Boss?" He lives, loves and works in Brooklyn.
Working Late event series
All events are 7-9pm
—
September 16
A panel discussion with Frank Chimero and Jen Mussari
—
October 2
Crit Night with Ellen Lupton, Jason Santa Maria, and James Victore
—
October 14
Evening coworking with the Typekit, Behance, and Creative Cloud teams
—
November 11
Project Breakdown with Kelli Anderson
+++
The header image is a detail from an original work by Frank Chimero.
When & Where

Makeshift Society
55 Hope St
Brooklyn, NY 11211


Thursday, October 2, 2014 from 7:00 PM to 9:00 PM (EDT)
Add to my calendar
Organizer
Makeshift Society + Adobe Typekit
We've teamed up for "Working Late", a series of evening events celebrating typography and the people who love it.
Makeshift Society is a creative community in San Francisco and Brooklyn. Our shared workspaces are great for freelancers and small teams, as well as hosting events and classes in the evenings and on weekends. Sign up for our newsletter to hear about more events like this.
Adobe Typekit puts a wide range of inspiring fonts within reach of all the tools you use to get your work done each day, so you can use great type in your projects without a second thought.
Working Late: Crit Night with Ellen Lupton, Jason Santa Maria, and James Victore