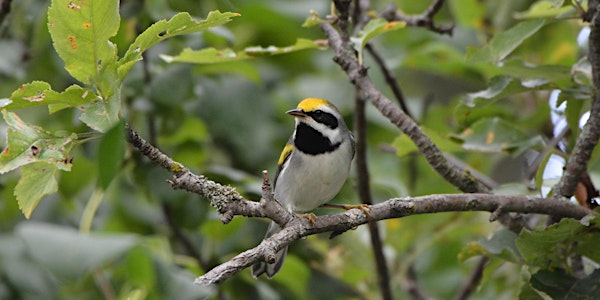 Working Lands for Wildlife - Golden-Winged Warbler Workshop
We invite you to learn more about the USDA Natural Resources Conservation Service's Working Lands for Wildlife (WLFW) program.
About this event
Learn how the WLFW program will assist private landowners in creating and maintaining the habitat necessary to sustain golden-winged warbler breeding populations through forest management plans and by providing conservation payments to landowners to support habitat enhancement.
Forestland of 10 acres or more located in or near the area delineated as golden-winged warbler habitat (Warren, Sussex, Morris, Passaic, and Bergen Counties) is eligible for the program. Click here for a map of eligible locations.
Hosted by NRCS NJ along with NJ Audubon, the New Jersey Division of Fish and Wildlife, the NJ State Forestry Service, and the Conserve Wildlife Foundation of NJ.