Working Effectively with Russians Seminar with Natasha Kurtova French in Sa...
Description
Join cross-cultural business expert Natasha Kurtova French for an in-depth session offering practical strategies for strengthening your working relationships and achieving increased results with Russian colleagues, customers, partners and suppliers.
Based on her over 20 years experience bridging Russia and the U.S., Natasha will share both the cultural "whys" behind how Russian individuals and organizations behave, and how to improve performance (both yours and your company's).
Topics to be covered:
• Russian communication style
• Negotiating with Russians
• What Russians look for in business partners
• Decision-making in Russian organizations
• How to avoid conflicts with Russians, and resolve them if they happen
• How to make meetings with Russians more effective
• How to build strong working relationships with Russians
• How to behave appropriately at meals and other social situations
• What to keep in mind if you travel to Russians for business
• What most bothers Russians about the Americans they work with

Filled with case studies and practical examples, this seminar will be highly interactive. In addition to learning from Natasha, the participants will have the opportunity to share and learn from a group of peers.
If you've recently started working with Russians, this seminar will give you a roadmap for addressing key issues effectively. And if you have been working with Russians for some time, this seminar will help you to organize your experiences so far and gain fresh perspectives on your current challenges.
Don't miss this opportunity to deepen your understanding of Russian business practices and increase your effectiveness.
*A Russian lunch will be served. Please let us know if you have dietary restrictions.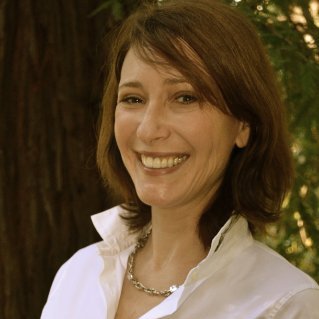 About Natasha Kurtova French
Natasha Kurtova French is a skilled and seasoned executive, expert in U.S. market entry strategies, international business development, partnership alliances and first client acquisitions. Her industry expertise spans 30 years in consumer products, retail banking, IT, mobile applications and real estate, with a particular focus on crowdfunding, go-to-market strategies, business development, international management, digital marketing, and building multinational and cross-functional teams.
Natasha has experience working with both international companies and startups. While working with the international satellite consortium Globalstar, she was instrumental in setting up a joint venture with Rostelecom, the major telecommunications carrier in Russia. As a member of the Silicon Valley founding team of the startup Chaincast she led efforts in attracting first beta clients and securing series B funding.
After seeing many sides of the tech ecosystem, since 2010 Natasha has specialized in assisting foreign companies to launch in the U.S. market. She has worked with the CEOs and founders of more than 100 companies coming from Russia, Ukraine, France, Belgium, Poland, the Czech Republic, Estonia, Korea, Algeria and other countries. Natasha also serves as a mentor and advisor for U.S. Market Access - a San Francisco-based incubator - where she sits on start-up evaluation panels, coaches early stage companies scaling into the U.S., and delivers workshops on how to pitch U.S. investors, design winning go-to-market and digital strategies, and effectively communicate to U.S. businesses.
Natasha holds an MA with high honors in Journalism from Moscow State University. In 1990, she participated in the John Knight Fellowship program for journalists at Stanford University. Subsequently she earned an MBA from UC Berkeley's Haas School of Business with an emphasis on Strategic Marketing. She holds a FastTrac Growth Venture license from the Kauffman Foundation for Entrepreneurship.