Working Effectively with Japanese Seminar in San Francisco -- October 23, 2...
Description
Back by popular demand! Join cross-cultural expert Ayaka Matsui for an in-depth session offering practical strategies for strengthening your working relationships and achieving increased results with Japanese colleagues, customers, partners and suppliers.
Based on her experience consulting with major Japanese firms and American companies doing business in Japan, Ayaka will share both the cultural "whys" behind how Japanese individuals and organizations behave, and how to improve performance (both yours and your company's).
Topics to be covered:
Increasing communication effectiveness (both written and oral)

Making meetings and emails more productive

Influencing decision-making in Japanese organizations

Reporting to a Japanese supervisor

Giving and receiving feedback with Japanese

Meeting the needs of Japanese customers
Filled with case studies and practical examples, this seminar will be highly interactive. In addition to learning from Ayaka, the participants will have the opportunity to share and learn from a group of peers.
If you've recently started working with Japanese, this seminar will give you a roadmap for addressing key issues effectively. And if you have been working with Japanese for a long time, this seminar will help you to organize your experiences so far and gain fresh perspectives on your current challenges.
Don't miss this opportunity to deepen your understanding of Japanese business practices and increase your effectiveness.
About Ayaka Matsui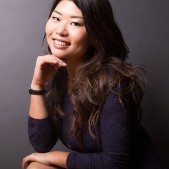 Ayaka Matsui is a bilingual (English & Japanese), bicultural marketing strategist, specializing in cross-cultural marketing. Ayaka's passion is helping brands communicate in unfamiliar territories through digital communication. She works closely with Japanese brands expanding into US market and global brands entering Japanese markets. Whether helping startups and Fortune 500 companies launch new products or assisting a global fashion brand in develop a new digital marketing strategy to enter the US market, she leverages her diverse background to help brands reach their target audience in an authentic way and expand globally. As a dynamic and goal-focused professional, she utilizes a unique combination of creativity, passion for brands, international experience and teamwork to design and execute solutions that create customer value.
Ayaka's specialities include
- Marketing Analysis and Strategy
- Branding Strategy
- Consulting: E-Commerce
- Production: Online and offline campaigns (ie. events and tradeshows)
- Research & Analysis: Market discovery and analysis, research on emerging technologies
- Sales & Strategic Partnerships
In addition to her consulting projects, Ayaka often gives seminars and workshops on cross-cultural communication, marketing and branding strategy for both Japanese and American professionals.
At her previous job, Ayaka worked as a Director of Strategy Consulting at btrax, Inc., consulting & creative agency based in San Francisco, CA. She has also worked at Rakuten as an e-commerce consultant, assisting over 150 Japanese businesses with their B2C marketing strategy and digital commerce operations.
Ayaka was born and raised in Tokyo, Japan. She studied at Boston University with an exchange study in the UK and Switzerland. She worked in Shanghai and Tokyo, then moved her base to San Francisco, CA. Now she travels across the world to consult with global companies.