September Series of Working Class hosted by TSV.
About this event
Class Description:
I teach a contemporary technique centre class. The class is a synthesis of all of the ideas that currently fascinate me. Usually my class will start gently on the floor and build in verticality and intensity. At times we dance quite specifically to the music, and sometimes dancers will find their own phrasing.
Currently I am interested in how my femurs articulate inside my pelvis. I am working on thoracic mobility. I am working on using my hamstrings and glutes to create power and hip extension. I am working on finding oppositional energy to help me sustain and control movement. I am interested in making precise decisions in terms of shape, sequence through the body and direction of momentum.
No matter what, the soundtrack will be good.
Bio:
I spent the first decade or so of my career in Toronto/Tkaronto. Since 2012 I have lived in Vancouver on the unceded Indigenous territories of the Musqueam, Squamish and Tsleil-Waututh First Nations. I am Associate Director of Modus Operandi, and frequently collaborate as a dancer with Company 605, Ne. Sans, Company Vice Versa, Justine A. Chambers, Jamie Robinson and Tara Cheyenne Performance. I teach because I am always learning. I train almost every day in some form of movement practice, often at Madlab School of Fitness, where I have been a member for 4 years. Teaching at Working Class is wonderful for me, because I can be in dialogue with my peers about the stuff I am learning.
*Photo by Jeremy Mimnagh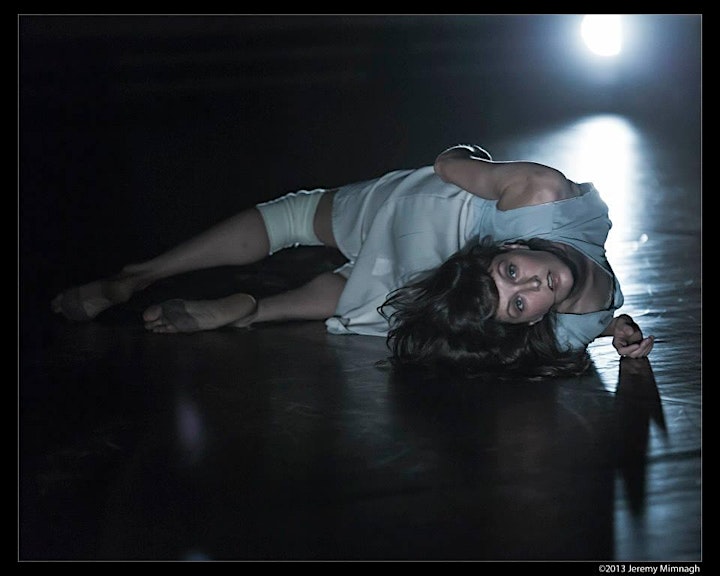 Class Policies for our September Series
1. Class capacity: 16
2. Per current PHO orders:
You must wear a mask while in class
3. Register your Proof of Vaccination through this form:
https://docs.google.com/forms/d/e/1FAIpQLSeKsCSgUszglePS9FNCAbLeqLAi41ZxA-9qxssmMGpe7dt2Og/viewform?usp=pp_url
4. Pre-registration and pre-payment is required
5. No cash, card payments only
* If you have an existing class card with remaining classes, please send an email with your class card information and we will offer a promo code to you.
6. 4 hour cancellation policy: If you cancel before 4 hours of class starting, you will receive a credit for your purchase that you can use another time (within 1 month)
If you cancel within the 4 hours, you will not receive a credit.
7. Wait list:
If tickets are sold out, please sign up for the waitlist!
If a spot becomes available, you will have one hour to purchase your spot before moving on to the next person.
8. Class Cancellations
If The Dance Centre or TSV cancels class for COVID-related reasons, you will keep your classes as a credit to be used at a future class. You must use this credit within 1 month of the cancelled class(es).
Consent & Liability
By purchasing this class, I recognize that this Working Class contemporary dance class produced by Contemporary Dance Training Society of Vancouver and I hereby acknowledge and agree to the following:
1. That Training Society of Vancouver is in no way responsible for the safekeeping of my personal belongings while I attend class.
2. I understand that classes provided by Training Society of Vancouver instructors may be physically strenuous and I voluntarily participate in them with full knowledge that there is risk of personal injury, property loss or death.
3. I attest that I have no psychological, medical or emotional condition that would prevent me from safe participation in a Training Society of Vancouver class.
4. I agree that neither I, my heirs, assigns or legal representatives will sue or make any other claims of any kind whatsoever against Training Society of Vancouver or its members for any personal injury, property damage/loss, or wrongful death, whether caused by negligence or otherwise.
5. And, I hereby release toTraining Society of Vancouver the rights to all photography and video recordings that may be taken during classes and workshops for promotional use.
6. I recognize that this agreement of release and waiver of liability is a legal contract and that I have complete knowledge of its contents.
7. I agree that:
I am above the legal age of majority in my province or territory of residence (19 or older in BC) and do not require parent or guardian consent.
OR;
I hereby warrant and represent that I am the parent or legal guardian of the above-named minor (minors are defined as AGE 18 OR YOUNGER in British Columbia). I consent to and confirm the terms and conditions above. I hereby fully indemnify Training Society of Vancouver of its associated and affiliated companies and their respective directors, employees and instructors from and against any claim, action, liability, settlement, judgment, loss or damage (including but not limited to legal fees) which they may suffer or incur as a result of any death, injury or damage suffered or caused by the above- signed minor in association with his/her participation in classes at Training Society of Vancouver classes at The Dance Centre.
8. I have read this agreement and fully understand its contents and meaning, and agree to it of my free will.
COVID Policies
There is a global COVID-19 pandemic (the "Pandemic"), which remains in the community and a risk to all community members.
Training Society of Vancouver is hosting classes provided that all participants conduct themselves in accordance with government and public health orders, directions and recommendations and other laws applicable to the Pandemic (collectively, the "Public Health Measures").
1. I agree that my right to participate in Training Society of Vancouver classes at The Scotiabank Dance Centre during the Pandemic is conditional upon my agreement to and compliance with Public Health Measures in place.
2. I agree that I will not attend any Training Society Classes if:
a. In the past 14 days, I have had any symptom of COVID-19, including but not limited to fever, cough, or difficulty breathing;
b. I or anyone I live with has tested positive for COVID-19, and I have not yet been cleared to discontinue isolation in accordance with applicable criteria communicated by public health officials;
c. In the past 14 days, I have had close contact with a person who, to my knowledge, had any symptoms of COVID-19 or has tested positive for COVID-19, and I have not yet been cleared to discontinue isolation in accordance with applicable criteria communicated by public health officials; or
d. I am currently subject to a quarantine or self-isolation order.
*If I am a healthcare professional, 8(c) above applies to me if the said contact occurred while I was not wearing appropriate proper personal protective equipment.
3. While at Training Society of Vancouver, I agree to comply with all hygiene, social distancing, and other directions and rules made by TSV or imposed by The Dance Centre staff in order to attempt to limit the spread of COVID-19
If I breach any of the terms above, I agree that TSV may prohibit me from accessing any of TSV's classes in accordance with terms set by TSV and The Dance Centre may exercise any of its other rights or remedies in the circumstances, whether at law or in equity.
4. I am also aware and acknowledge that:
a. COVID-19 (including variations and mutations) is a highly communicable virus that can cause, among other conditions, severe respiratory illness, sometimes leading to death, in individuals who contract it.
b. Risks, dangers and hazards of COVID-19 exist throughout Training Society of Vancouver classes.
c. Persons infected with COVID-19 may be in close proximity to me at Training Society of Vancouver, and I may be exposed to and contract the COVID-19 virus at TSV classes even if I comply with all Public Health Measures and do not come within six feet of another person while at The Dance Centre.