Workforce Development Cure

Tuesday, December 6, 2016 from 8:15 AM to 11:00 AM (EST)
Event Details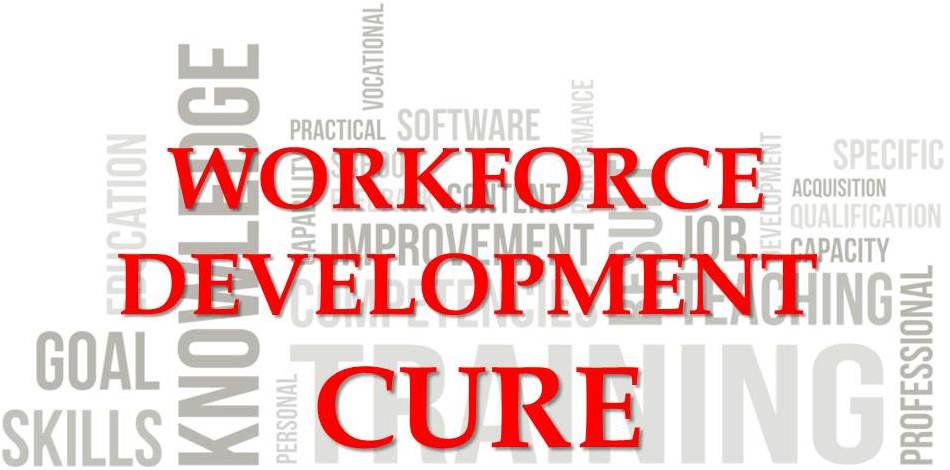 DATE MOVED TO TUESDAY, DECEMBER 6, 2016
Join Health Enterprises Network on December 6, 2016, for a discussion on the innovative strategies implemented by large healthcare employers to combat issues seen in workforce development. From the utilization of technology to conduct training and re-certification courses, to designing internal employee development programs to retain, employers are pushing the boundaries on old-school methods of talent attraction and retention.   
Melissa Aguilar, Executive Director, Kentucky Workforce Innovation Board will identify and address the top issues facing workforce development. In addition to Melissa's global perspective, specific solutions utilizing innovative training and education models, employer driven initiatives businesses are implementing to solve their own workforce needs will be presented. Norton Healthcare invited. 
Melissa A. Aguilar, Executive Director

Kentucky Workforce Innovation Board 

Aguilar has worked in many capacities from private industry, non-profit, higher education, local and state government. She took the position as the Executive Director of the Kentucky Workforce Innovation Board as of June 2014 and manages and coordinates workforce related policy and governance for the Board who is advisory to the Governor. Full Bio.    
The 42-member Kentucky Workforce Innovation Board (KWIB) serves as an advisory board to the Governor on workforce training and development issues. The KWIB is charged with creating a statewide vision for workforce development and adopt a plan to move Kentucky forward through workforce training and development. 
Dr. Mary McNevin, Chief Learning Officer

Signature HealthCARE 

Signature HealthCARE is a long- term health care and rehabilitation company with 143 locations in 11 states and nearly 24,000 employees. Signature Learning earned "ATD Best" Awards in 2014 and 2015 and an Excellence in Practice Award in 2015. Signature HealthCARE has been named "Best Places to Work in KY" in 2014 and 2015 by the Kentucky Chamber of Commerce, and was nationally awarded by Modern Healthcare in 2013 and 2015. What makes Signature special is the organizational culture, which is founded on three pillars: Learning, Spirituality, and Intra-preneurship. Dr. McNevin's focus is on driving enterprise change and accelerating learning in order to radically change the landscape of long-term care forever. Full Bio.
C. Anthony Bohn, System Vice President of Human Resources and Chief Human Resources Officer

Norton Healthcare

 

Tony Bohn was promoted to his current role in early 2010 after joining Norton Healthcare as vice president, Human Resources, in March 2009. Bohn has more than 20 years of human resources leadership experience in the health care field. He previously served as a vice president at Baptist Hospital East, where his responsibilities included human resources, employee health, leadership training and development, payroll, workers' compensation, employee development, labor relations and foundation functions. Full Bio.    
Moderator

Jan Gordon, Executive Director

Spencerian College

Over the years, Spencerian College has realigned its program offerings to meet the needs of the community's workforce. In the early 1970s, Spencerian College offered its first allied health and nursing program. In 1997 Spencerian College opened its Lexington campus located in the heart of the Bluegrass Country. This location specialized in technology and computer programs and then began offering allied health programs in 2000 to meet the workforce demands of the Lexington community. Today Spencerian College specializes 100% in offering healthcare programs. The college continues to adapt to employer needs in a continuous process of program and course evaluation. 
When:
Tuesday, December 6, 2016
8:15 a.m. - 9:00 a.m. Registration & Networking
9:00 a.m. - 10:30 a.m. Presentation & Q&A
10:30 a.m. - 11:00 a.m. Meet & Greet
Where:
Norton Medical Plaza II (Orthopedic and Hand Center)
9880 Angies Way
Louisville, KY 40241
Located on the campus of Norton Brownsboro Hospital
How:
Register on Eventbrite
or Register@HealthEnterprisesNetwork.com
General Admission: $35.00
Row Sponsor (seats 8): $500.00
Students: $10.00
Thank you to our sponsors!


When & Where

Norton Medical Plaza II (Orthopedic and Hand Center)
9880 Angies Way
Louisville, KY 40241


Tuesday, December 6, 2016 from 8:15 AM to 11:00 AM (EST)
Add to my calendar