Event Information
Refund Policy
Contact the organizer to request a refund.
Eventbrite's fee is nonrefundable.
About this Event
This is a moment in history workers are rising up en masse across the country to lead us into a future and leading an intersectional movement that ensures we are all cared for. A movement led by workers, families, and BIPOC communities to address climate justice, pathways for organizing workers, immigrant and housing justice, and healthcare for all.
There is no 'returning to normalcy' in the wake of this pandemic. Now is the time for us to build the economic systems we need to ensure everyone can thrive. This year, we're honoring the workers across the North Bay who have begun to build that movement locally, with two inspiring speakers doing this work Statewide and Nationally.
Online Event -- Dinner Included!
This year, we're supporting two local women in our community who make tamales and will offer a meal with your ticket. NBJWJ will not make any money off your meal purchase, the costs will go straight to the workers providing the dinner. Dinner includes two tamales with rice and beans. Dinner tickets must be purchased by Friday October 9th. Your dinners will be packaged COVID-19 safely and available for pick up in Petaluma, Santa Rosa and Sebastopol locations on the day of the event (12-3pm). Delivery for those unable to leave their homes can be arranged by calling 707-293-2863. Please consider adding merchandise to your cart when purchasing tickets to help us raise funds!
INFO ON OUR AWARDEES AND SPEAKERS
Welcome Speaker: Erica Smiley, Executive Director of Jobs with Justice
Erica Smiley is the executive director of Jobs With Justice. A long-time organizer and movement leader, Smiley has been spearheading strategic organizing and policy interventions for Jobs With Justice for nearly 15 years. Prior to taking up her current position with the organization, Smiley served as organizing director for Jobs With Justice developing campaigns that resulted in transformative changes to how working people organize and are civically engaged at their workplaces and in their communities. During her tenure at Jobs With Justice, Smiley has served in numerous leadership capacities including as campaigns director and as senior field organizer for the southern region.
Keynote Speaker: Assemblymember Lorena Gonzalez
Assemblywoman Gonzalez has become one of the most influential legislators in California. Prior to being elected to the Assembly, Lorena was a labor leader and organizer, serving as the first woman and first person of color to be elected CEO and Secretary-Treasurer for the San Diego and Imperial Counties Labor Council, AFL-CIO. She championed the Paid Sick Leave bill for CA; raised the minimum wage to $15; and was the main force behind Assembly Bill 5, a new law that allowed many contractors to become employees. POLITICO Magazine dubbed her one of its top 50 "thinkers, doers and visionaries transforming American politics" in 2016. Lorena is the first Latina in California history to Chair the Assembly Appropriations Committee. She is also Chairwoman of both the Select Committee on Women in the Workplace and the Chair of the Latino Caucus.
Worker's Rising Award: Alianza de Las Mujeres Activistas (ALMAS) of Graton Day Labor Center
ALMAS, the Alianza de Mujeres Activas y Solidarias, or in English, the Women's Action and Solidarity Alliance, is the domestic worker organizing project of Centro Laboral de Graton. The mission of ALMAS is to build the power of domestic workers…with love. ALMAS organizes with women workers at the Graton Day Labor Center, and with domestic workers throughout Sonoma County to engage them in leadership and workforce development opportunities so that they can advocate for their rights as workers, as women, and as immigrants. ALMAS members were instrumental in advocating for the passage of AB241, the CA Domestic Worker Bill of Rights, which was signed into law in September 2013 by Governor Jerry Brown. With this historic legislation, CA has become the first state to extend basic over time protections to all domestic workers. This year, they successfully passed the Health and Safety for ALL Workers Act SB1257 through the legislature and to the desk of the Governor, awaiting his signature.
Worker Lead a Movement Award: Carmen Amavisca
Carmen Amavisca is an Environmental Services worker, providing a clean and safe hospital environment for patients, staff, and visitors at Santa Rosa Memorial Hospital and has been there for nearly 4 years. Carmen trained with her union, the National Union of Healthcare Workers, to become a representative for her co-workers and joined the bargaining team to win a fair contract. This year, Carmen led her coworkers out onto a 5-day strike to fight for livable wages, COVID-19 protections, and more for her patients and coworkers. Carmen's leadership will help ensure higher working standards for all healthcare workers and EVS workers across the region.
Community Rising Award: Healthcare Professionals for Equality and Community Empowerment (H-PEACE)
Health Professionals for Equality And Community Engagement (H-PEACE) is a local health care advocacy organization that has members of almost all health care delivery systems in Sonoma County. They are health professionals united by a common conviction that health is a human right and that all human beings deserve to be treated with dignity and respect. They are committed to being more civically-engaged, helping to foster an understanding of the impact of policies on health, addressing racial, gender, and socio-economic disparities. H-PEACE understands that health goes beyond the four walls of clinics and hospitals and equitable health care means livable wages, affordable housing, environmental justice, food access, anti-racism and so much more. This year, H-PEACE launched a campaign to fight for adequate PPE for healthcare workers across Sonoma County and lifted up union healthcare workers at two major hospitals: Kaiser Santa Roas and Santa Rosa Memorial Hospital in their campaign. Their press conference can be viewed here: https://vimeo.com/420498491
We know this has been a dark, difficult year. Spend a night in celebration and with hope. Remember that all rebellions and all revolutionaries are rooted in great hope and deep love for our communities and for the vision we are working for. Join us in celebration of that work and of each other!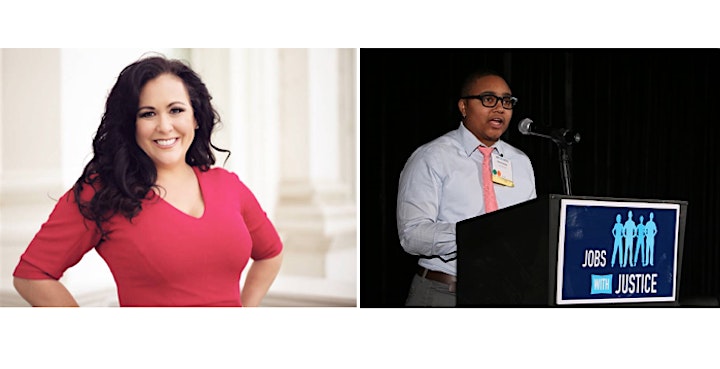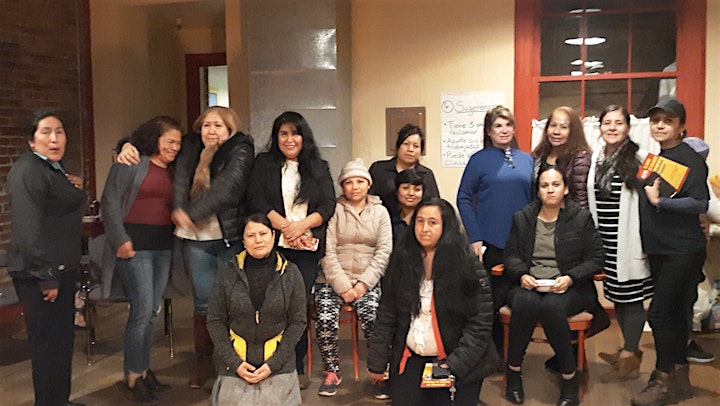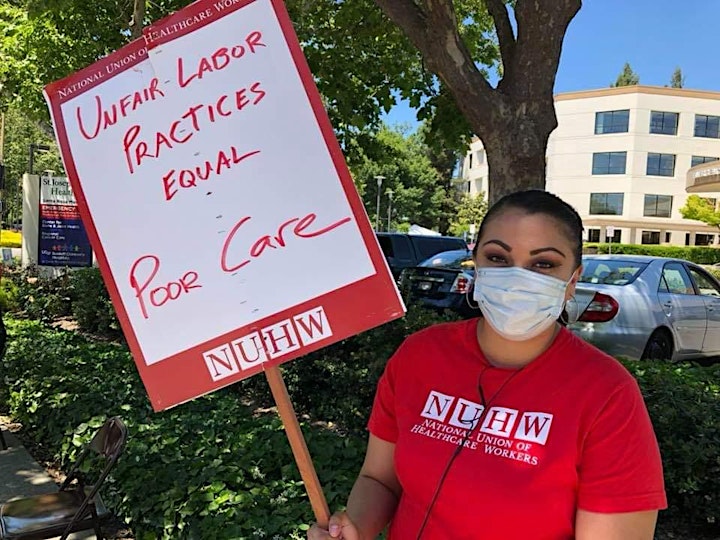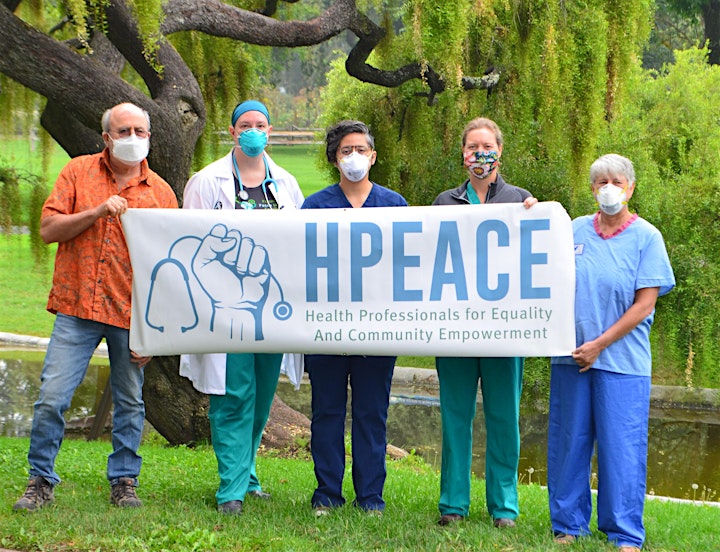 Date and Time
Location
Refund Policy
Contact the organizer to request a refund.
Eventbrite's fee is nonrefundable.