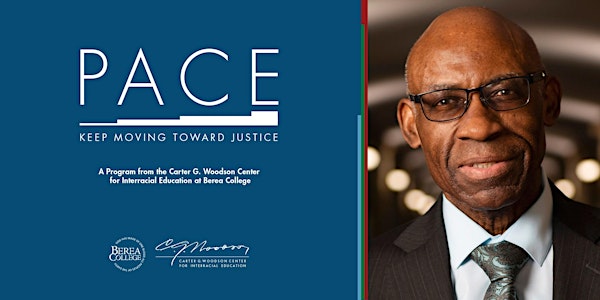 "Workers on arrival: Black labor in the making of America."
The Carter G. Woodson Center for Interracial Education at Berea College presents a P.A.C.E. program with Dr. Joe W. Trotter, Jr.
By Carter G. Woodson Center for Interracial Education at Berea College
Date and time
Tuesday, October 13, 2020 · 4 - 5:30pm PDT
About this event
This lecture explores the unique history of African American labor exploitation and wealth creation on American soil. It counters widespread and misleading notions of the black poor and working class as "consumers" rather than "producers," as "takers" rather than "givers," and as "liabilities" rather than "assets" in the growth and development of the nation. Drawing upon a century of historical research, this talk discusses the movement of urban black workers from the periphery of the African American working class during the 18th and 19th centuries to its center during the twentieth century. It not only calls attention to the ongoing coercive and violent features of this process, but also to the ways that people of African descent repeatedly forged creative movements to free themselves from both local and global forms of inequality.
Joe William Trotter, Jr. is the Giant Eagle University Professor of History and Social Justice and past History Department Chair at Carnegie Mellon University in Pittsburgh, Pennsylvania. Recently elected to the American Academy of Arts and Sciences, he is also the Director and Founder of Carnegie Mellon's Center for Africanamerican Urban Studies and the Economy (CAUSE) and President Elect of the Urban History Association. His latest publications are Workers on Arrival: Black Labor in the Making of America (University of California Press, 2019) and Pittsburgh and the Urban League Movement: A Century of Social Service and Activism (University of Kentucky Press, 2020). Professor Trotter received his BA degree from Carthage College in Kenosha, Wisconsin and his M.A. and Ph.D. degrees from the University of Minnesota. He is currently working on a study of African American urban life since the Atlantic slave trade.
Dr. Trotter teaches graduate and undergraduate courses in African American and U. S. urban, labor, and working class history. He has delivered scholarly papers and lectures in a variety of professional forums in the United States and abroad, including institutions of higher education in the United Kingdom, France, Germany, Russia, the Netherlands, and the Middle East. He has served on the boards and committees of numerous professional organizations: Executive Council, OAH; Chair, Nominating Committee, OAH; OAH Program Committee; Executive Council, SHA; Program Committee, SHA; Francis B. Simkins Prize Committee, SHA; Immigration History Society Executive Board; Jameson Fellowship Committee, AHA; Program Committee, Oral History Association; chair of the annual Program Committee of the American Historical Association. He has also served as a member and Vice President of the Board of Trustees of the H. John Heinz III Regional History Center, a Smithsonian Affiliate, and past President of the Labor and Working Class History Association.