Description
A quick presentation given by the friendly staff of LCI Workers' Comp to provide current and new policyholders with the basics needed to benefit from their workers' comp policy. Local partnering agents are also welcome to attend. Key employees from auditing, claims and loss control will provide tips from each department. Come prepared to have your questions answered and network with other local business owners.
Lunch is complimentary.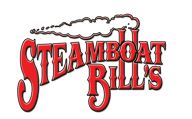 *Maximum of 4 guests per company please.
Meeting Agenda:
11am-11:15am Sign-in and Networking
11:15am-11:20am Introduction to LCI Workers' Comp
11:20am-11:30am Member Services: LCI Association
11:30am-12pm Claims Administration
- Intro to LCI Claims Department
- What is the purpose of workers' comp?
- What do the benefits entail?
- Employers' duty: You can make a difference.
12pm-12:30pm Loss Control
- What is the purpose of Loss Control?
- Experience Modification Factor
- Intro to LCI Loss Control Group
- LCI Loss Control Services
- Loss Control Inspection
- Loss Control Tips & Additional Resources
12:30pm-1pm Auditing
- Intro to Audit Department
- Why audits are necessary
- Types of audits
- What documents are needed for the premium audit?
- How to prepare and organizea payroll records
- Most common issues
- Certificate of Insurance
1:00pm Prize Drawing