Description
You are invited to Workday Girl Geek Dinner on Thursday, Nov. 16 at Workday headquarters, right outside Dublin/Pleasanton BART station!

Workday leaders will speak about how they innovate within their respective organizations. Come for an evening of great food, drinks, and conversations with fellow girl geeks! All genders / ages welcome.

WORKDAY EXECUTIVE SPEAKERS:
LYNN CHRISTENSEN, WORKDAY SVP, Products & Technology
Lynn Christensen (Workday Senior Vice President, Products and Technology)
In this role, Lynn helps lead the product development teams on their quest to disrupt and transform the enterprise resource planning space. Lynn brings more than 25 years of experience managing world-class software development organizations to Workday. Previously, Lynn worked as the chief development officer and vice president of engineering at MarketTools and prior to that, she was a vice president at Oracle. Her background in business intelligence and analytics compliments Workday's technology-enabled solutions, and will play an even greater role as Workday helps customers gain deeper insights into their companies and customers.
ALI FULLER, WORKDAY Director, UX Product Management
Ali Fuller (Workday Director, UX Product Management)
She began her career at Deloitte Consulting, strategically implementing new systems and helping to transform the customer workforce through technology innovation and change. Following, she joined Workday, where she has been for 5+ years, centered in the User Experience space, in both Mobile and Web. Workday set out to do user experience differently from the beginning — technology and design are constantly changing, and given the pace of innovation today, she helped the Workday UX team build a UI architecture that could evolve and be agile at its core. Ali currently leads a diverse team, located in Dublin, Ireland and Pleasanton, California.
GREG PRYOR, WORKDAY VP, Leadership & Organizational Effectiveness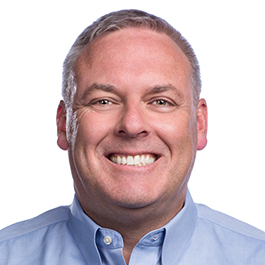 Greg Pryor (Workday Vice President, Leadership and Organizational Effectiveness)
He is responsible for applying Workday's technology to optimize the company's internal talent management programs, including leadership and manager effectiveness, learning management, career engagement and performance enablement. Before joining Workday, Greg served as the vice president of talent for Juniper Networks where he helped create Juniper's Talent Matters practice that has been featured isn an innovative performance management practice by the Corporate Executive Board, Mercer, Bersin by Deloitte, Fortune and Strategy & Business. Greg also served as head of talent management for Merrill Lynch's Global Technology and Operations function and as partner for Accenture's Human Performance Practice.
WORKDAY GIRL GEEK DINNER AGENDA:
6:00pm – 7:00pm – Check-In, Networking, Food & Drinks
7:00pm – 8:00pm – Welcome from Workday with talks on "Enterprising Innovation"
8:00pm – 9:00pm – More Networking!
ABOUT WORKDAY:
Workday is a leading provider of enterprise cloud applications for finance and human resources. Founded in 2005, Workday delivers financial management, human capital management, and analytics applications designed for the world's largest companies, educational institutions, and government agencies. Organizations ranging from medium-sized businesses to Fortune 50 enterprises have selected Workday.
PUBLIC TRANSPORTATION / DIRECTIONS:

Workday headquarters are a 2-3 minute walk from Dublin/Pleasanton BART Station, and right off 580 and 680 freeways in the East Bay of San Francisco!


DISCLAIMER:
We may take photographs and/or video activities at the Girl Geek Dinner event for many purposes. By attending the Girl Geek Dinner, you consent to your image and recorded content being used in all marketing collateral and communications.