Description
Dear Carolinas RUG Members,
The Carolinas RUG Steering Committee is excited and we have a great agenda for our meeting on November 8, 2017. Special thanks to our sponsor, Kainos. We look forward to seeing you (and your colleagues)!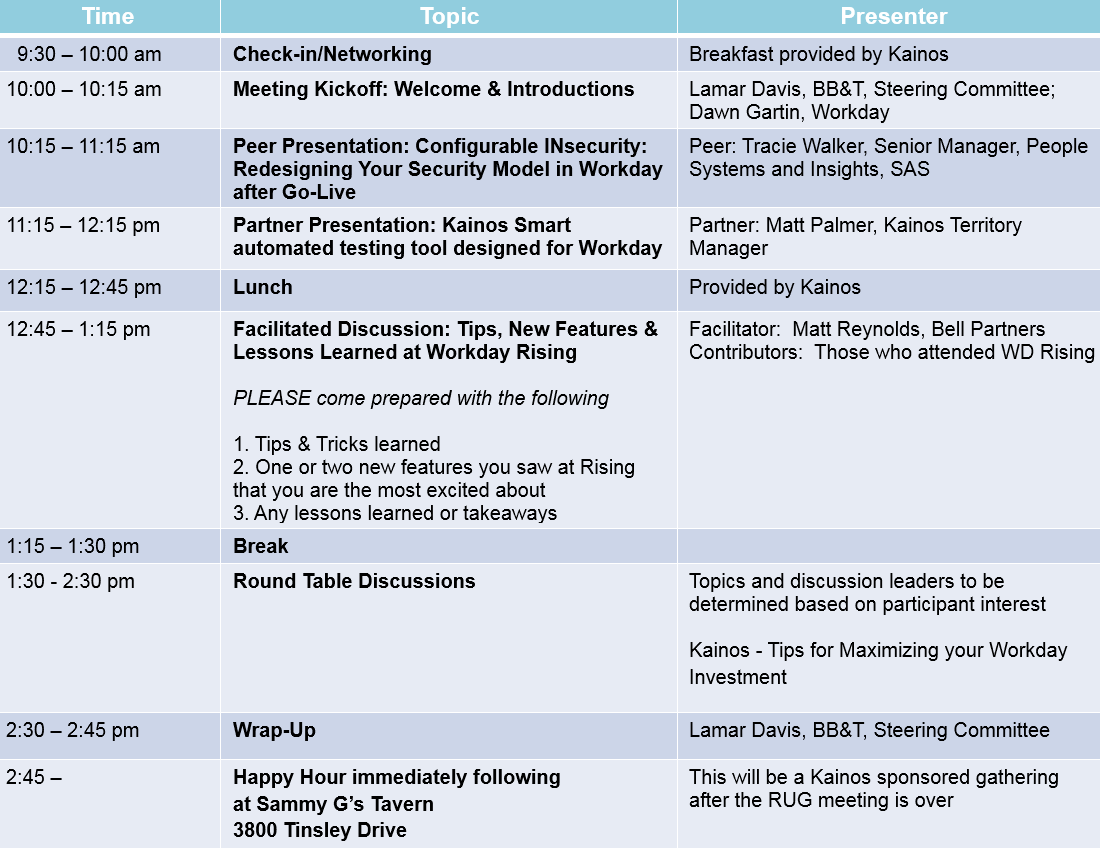 So we can prepare for accommodations, please register. Should your plans change, please cancel through this site and your spot can be opened for another to attend.