Description
Hello Carolinas RUG Members!
The Carolinas RUG Steering Committee is excited as we have a valuable agenda for our meeting on April 3, 2019. Special thanks to our sponsor, Cross Country, and to our host, Sunbelt Rentals. We look forward to seeing you (and your colleagues) at the meeting.
Space is limited. To prepare for accommodations (meeting room, check-in, food) please register. Should your plans change, please cancel through Eventbrite site and your spot can be opened for another customer to attend. Once registration is full, the system will allow for a Waitlist. Please join and when tickets are available, they go out to the waitlist.
Agenda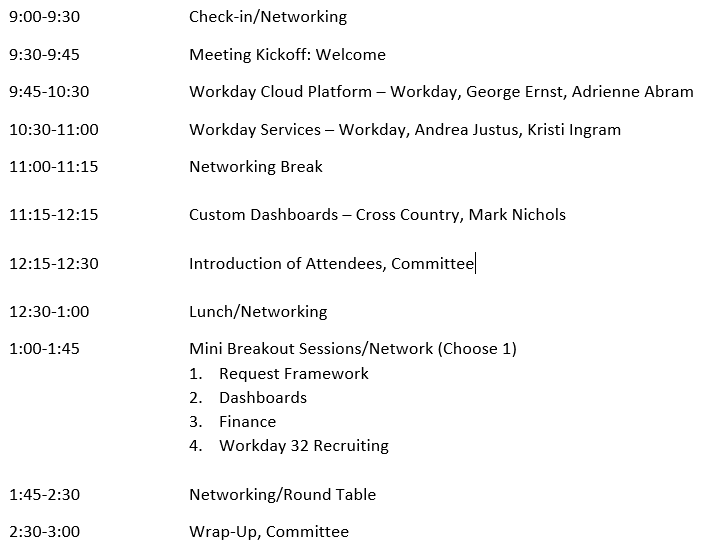 Be sure to participate in our Community Group: Carolinas User Group, for great discussion and meeting updates.
When registering, please be sure to fill in your information (sometimes the form holds onto the organizer info, please override with your details.)