Location
WOBB
Jalan Damansara
Kuala Lumpur, Wilayah Persekutuan Kuala Lumpur 60000
Malaysia
Description
For Bank-In instead of using Eventbrite/Paypal, please click here.
---


"Every company has a culture — it's just that they're not aware, or they don't pay attention to it and they don't realise that is what's that attracting talent," says Derek Toh, founder of WOBB, a work-culture centric job seeking platform.
What is WorkCulture.Asia?
WorkCulture.Asia is a platform that aims to create beautiful organizations through the practice of good corporate culture. A knowledge sharing platform that curates and shares good practices, information, tips, and examples of work culture across the region. Workculture.Asia brings this knowledge to life through conferences, forums, workshops and personalized corporate implementation.
Can Businesses Use Work Culture as a Talent Strategy?
Work culture is a hot topic right now and has proven to be a successful recruitment strategy for startups. But what about to non-startup companies? Most people automatically assume that their companies are either too big or too slow to care about work culture. Well, we are here to tell you that you're assuming wrong! There are well established companies that fully embrace the importance of work culture and in this event, we will be giving you the tips and tricks you need to inject a work culture philosophy to your company, no matter what size or industry!
---
Meet the speakers: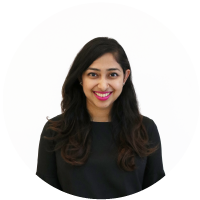 Isabell is a Coach and Marketing Communications Manager at Genovasi d.school Malaysia - a learning institute dedicated to the teaching of Design Thinking (DT). She leads the marketing vision and secures mutually beneficial partnerships for Genovasi. As a coach, she moves her participants to understand the Design Thinking process and mindsets, allowing each the opportunity to shine. Applying Design Thinking at work, Isabell persistently pushes for attitudes and practices that foster a creative and collaborative workspace. Previously a corporate lawyer, and later a conference producer she has always been passionate about talent development and communications which finally led her to her current role at Genovasi d.school Malaysia.

Topic: "Using Core Values as a Driver of Company Culture"
Derek is the Founder & CEO of WOBB.co, an online job search platform designed to help employers and young jobseekers find each other. He was previously an Associate Director at Robert Walters, a top international recruitment firm listed on the London Stock Exchange, and was awarded as one of their Global Top Performers for two years. He has been a speaker at a debate moderated by BBC World News and spoke at various conferences including MaGIC, MDeC, and MIA. Now, Derek wants to build the future of work to help jobseekers all find a job they'll love.

Topic: "Zero to Hero. Simple Steps you can take to Improve your Culture"
Jwan's flair for advertising & event management became evident when his involvement in conceptualizing, promoting, and organizing 'The Bond Prix Motor Show & Rally' garnered him the prestigious Fischer & Shaw Prize during his undergraduate years.
Jwan is currently the Group CEO for regional 'brand experience community' Pulse Group Asia. A believer of culture as the driving force behind a sustainable business, Pulse Asia puts people at the forefront of the organization. Equipped with a culture of trust and happiness, Jwan and his team are working hard to get the fundamentals right, they continue to mentor and inspire each other, building a solid foundation to catapult Pulse Group Asia into the future.


Considering to join as a speaker for a future session? Request to speak here!
---
Event Agenda:
9.30am : Guest Arrival & Registration
10.00am : WorkCulture.Asia Introduction & "Using Core Values as a Driver of Company Culture" by Derek Toh, Founder & CEO | WOBB.co
10:40am : Session by Isabell Zubinsha Melvin, Associate Manager - Partnerships & Revenue | Genovasi Malaysia
11.20am : 15-minute intermission
11.35am : "Zero to Hero. Simple Steps you can take to Improve your Culture" by Jwan Heah - Group CEO, Pulse Group Asia
12.15pm : Panel Discussion and Q & A Session
1.00pm : End of Event
---
Terms & Conditions:

Each "PROMO for 2" ticket purchased is entitled for TWO (2) attendees. Each "Admission" ticket purchased is entitled for ONE (1) attendee.

Ticket purchased can be transferred before the event commences by informing the organizer (Brian, brian@wobb.co, +6018 288 6155)
Organizer reserves the right to change the event details listed without prior notice.
Tickets are not-refundable unless upon event cancellation or postponement.
The organizer reserves the right to postpone / cancel the event with prior notice to the attendees. The organizer shall then make the effort to contact attendees to transfer tickets for a future session.
By purchasing a ticket for WorkCulture.Asia, the buyer and subsequent attendees agree with the terms and conditions listed by the organizer.