Description
Over a cup of coffee one day, the idea of WorkCulture.Asia was tabled. Our two founders were catching up talking about everything under the sun when they discovered that they were frequently approached by friends seeking advice on how to attract and retain talent, especially in relation to the younger generation. While both Jwan and Derek are in different industries, they both shared common values and beliefs that good corporate culture is the key to building a sustainable organization and people are the most important factor.
What is WorkCulture.Asia?
Workculture.Asia is a platform that aims to create beautiful organizations through the practice of good corporate culture. A knowledge sharing platform that curates and shares good practices, information, tips and examples of work culture across the region. Workculture.Asia brings this knowledge to life through conferences, forums, workshops and personalized corporate implementation.
Event Agenda:

9.30am : Guest Arrival & Registration
10.00am : WorkCulture.Asia Introduction
10.05am : "What Is Culture? Why Is Culture Important?" - Derek Toh, Founder and CEO of WOBB.co
10.25am : "Engage & Connect" - Jwan Heah, CEO of PULSE ASIA
10.45am : "Cultivating An Innovative Culture" - Christoffer Erichsen, CEO and Lead Facilitator of Human Inc.
11.05am : "CSR Is Not About How You Spent Your Profits, Instead It's About How Responsible You Made Your Profits" - Dato' Michael Tio, CEO of PKT Logistics
11.35am : Panel Discussion and Q & A Session
12.00pm : Networking Session

Speaker Profiles: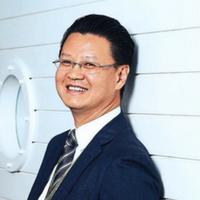 Dato' Michael Tio started showing his potential in business from a young age. It was the entrepreneurial gene that he carries down from his father Dato' Tio Sook Keo who founded Port Klang Trading (was renamed PKT Logistics Group Sdn Bhd) way back in 1974.
With his philosophy of "Dream of it, Talk about it, Plan for it, Work on it and Get it" he took the leading role to further grow the company with the vision of becoming a logistics leader in providing customised integrated total logistics solutions in the ASEAN region. He also took a big leap to leverage on technologies by making facebook compulsory in PKT.
His philosophy towards Corporate Social Responsibility (CSR) is "CSR is not about how you spend your profits, CSR is about how responsible you make your profits" which has made PKT's CSR stand out among the rest.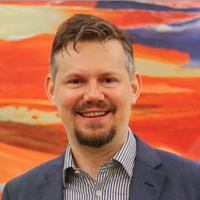 Christoffer Erichsen has 20 years of experience in the fields of innovation, learning and facilitation of change. He is an internationally sought-after keynote speaker, facilitates innovation labs for large organisations and runs 4 core modules: Design Thinking, Leading Innovation, Creative Leadership and Running Agile Projects.
As a senior process consultant Christoffer has led and delivered large change management and innovation projects in Europe & South East Asia. He has integrated his years of experience, unique frameworks and simple tools into a consulting practice that focuses on supporting individuals, networks and organisations in discovering their potential to create new value through innovation and change.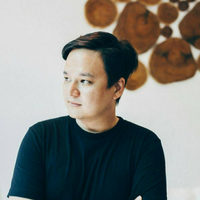 Jwan Heah's flair for advertising & event management became evident when his involvement in conceptualizing, promoting, and organizing 'The Bond Prix Motor Show & Rally' garnered him the prestigious Fischer & Shaw Prize during his undergraduate years.
Jwan is currently the Group CEO for regional 'brand experience community' Pulse Group Asia. A believer of culture as the driving force behind a sustainable business, Pulse Asia puts people at the forefront of the organization. Equipped with a culture of trust and happiness, Jwan and his team are working hard to get the fundamentals right, they continue to mentor and inspire each other, building a solid foundation to catapult Pulse Group Asia into the future.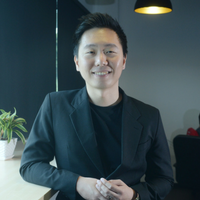 Derek Toh is the Founder and CEO of WOBB, an online job search platform designed to help employers and young jobseekers find each other. The platform has won multiple awards including Alliance Bank Bizsmart Academy Top 20, DIGI WWWOW Awards Top 5 (mobile e-commerce), and featured on Yahoo! News, TechinAsia, The Star Newspaper and BFM89.9.
WOBB is a partner with Linkedin and is one of the few innovative Malaysian startups funded by both Cradle Fund's CIP150 and CIP500 grants. Derek was previously an Associate Director at Robert Walters, a top international recruitment firm listed on the London Stock Exchange, and was awarded as one of their Global Top Performers for two years.
Join the Work Culture Asia community: http://workculture.asia