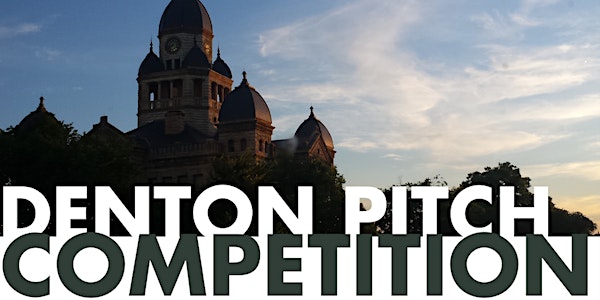 Work Sprint: Fill Out Your Application for the Denton Pitch Competition!
Join the Stoke staff for a work sprint and fill out your application for the Denton Pitch Competition with some fellow entrepreneurs!
About this event
Thinking about applying for the Denton Pitch Competition? Come to this virtual work sprint! In this one-hour meetup, Stoke staff will walk you through the application fields, briefly discuss the competition itself, and then you'll dig in and start filling out the application. We'll be there to help with any clarification questions and to cheer you on. 
The Denton Pitch Competition (DPC) will take place during this year's Global Entrepreneurship Week, in partnership with the City of Denton and Denton Business Allies, Stoke will facilitate the Denton Pitch Competition (DPC), a shark-tank style pitch competition on Friday, November 18, 2022, at the Denton Civic Center. THREE pitch competition winners will walk away with CASH PRIZES for their business! 
This pitch competition is for those who live or work in Denton - you must be a Denton-based business or business owner/entrepreneur to apply. From the application pool, ten companies will be chosen to pitch for one of three cash prizes - $5,000, $3,000, or $2000.
You may be asking yourself, what's a pitch? What you tell people about your business to get them onboard with what you do! Think of it as a quick explanation of the products or services you offer and who it specifically benefits. That's it! You have what it takes to participate in the Denton Pitch Competition, and the application is simply about the basics of your business and what you would do with the prize. 
Agenda for the Session:
- Application Walkthrough
- Pitch Discussion
- Hosted Working Session (answer clarifying questions only, group may workshop applications amongst themselves)