Description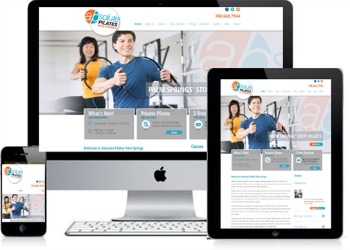 WordPress is the fastest growing and most popular website platform for all levels of business, but especially small business. The amazing selection of features, options and benefits that attracted Samsung, Ford, EBay, GM and CNN to WordPress are the same for Small Business Owners everywhere:
Simple, yet Powerful

Versatile Flexibility with Limitless Customization Options

Expansion/Growth Possibilities are Endless

Easy to Learn, Easy to Use & Easy to Maintain

WordPress Support is Second to None

SEO & Google Ranking Friendly

Do-it-Yourself Cost Effectiveness
What You'll Learn:
What is WordPress?

Overview of WordPress Content Management System (CMS)...

giving you control over your website.


Why WordPress is Perfect for Small Businesses

Top WordPress Plugins

What is Responsive Design & Why Do You Need It?

Website Best Practices

Why it Makes Sense to Convert Your Site to WordPress

Overview of Google Analytics

"Doing it Right" Case Studies

This seminar is presented by Victoria Byrne, the founder of Creative Marketing Services, CMS. She has worked in corporate as well as small business marketing for over 15 years, helping her clients achieve optimal results through a combination of creative and cost effective marketing initiatives. Victoria is a Certified Constant Contact Solution Provider and regularly speaks at educational seminars where she shares tips and advice on a variety of online marketing methods.