Description

On top of managing careers, running businesses, and leading organizations, women are caring for their families, children, and communities. It's work that often goes unnoticed and is underappreciated. It risks their own advancement and well-being.
At Work Redux | CARE, we will hear from women leaders who have experienced the hidden and visible effects when careers and caregiving collide. Whether it's in the form of caring for children, co-workers (who orders the birthday cakes, who clears the dishes?), aging or sick parents and family members, how, in all of these dynamics, do we preserve care for ourselves? Together, we will imagine a future of work where the burdens and joys of caregiving become visible and, even more importantly, valuable.

PROGRAM
7:30-8:30 AM Registration and Breakfast
8:30-8:45 AM Welcome and Performance
8:45-10:30 AM Speakers and Discussions

SPEAKERS

Jennifer Alstad, bswing
By combining deep understanding of consumer needs with design that inspires and engages, Jennifer helps organizations define and create their tomorrow. She co-founded bswing, a Minneapolis-based product design and digital marketing firm in 1997, and has served as an adjunct faculty member at the Minneapolis College of Art and Design. Jennifer was named Minnesota's Young Entrepreneur of the Year by the Small Business Administration in 2000. She was also on Minnesota Business Magazine's "The (Real) Power 50" list in 2013.

Venessa Fuentes, Writer & Poet
Venessa Fuentes writes poems and essays. She reads them in public from time to time. She's one of 16 writers who is featured in A Good Time for the Truth: Race in Minnesota (Minnesota Historical Society Press, 2016). Venessa and composer Dameun Strange produced "Mother King," an opera about Alberta Williams King, activist and mother of Martin Luther King, Jr. She holds an undergraduate degree in Women's and Gender Studies from Macalester College in Saint Paul, MN. She lives in south Minneapolis with her son, her wife, and their three dogs.

Meghan McInerny, Clockwork
Meghan is the COO of Clockwork, overseeing the agency's operations and the execution of innovative web, mobile, and application development projects. She's the co-author of Interactive Project Management: Pixels, People, and Process (New Riders, 2012), was named a "Woman to Watch" by the Minneapolis/St. Paul Business Journal and one of Minnesota Business Magazine's "The (Real) Power 50." She's the founder of the Twin Cities Interactive Project Management Meetup group, co-founder of the Geek Girls Guide, founding member of the Bollywood Dance Scene board and performance team, board member of Still Kickin', and board chair of GiveMN. She's a frequent contributor to the internet, and a frequently awkward Bollywood dancer.

Sahra Noor, People's Center Health Services
Sahra Noor is the CEO of People's Center Health Services, a nationally recognized community health center based in Minneapolis. Sahra is an award-winning bilingual health care executive with 15+ years of experience leading innovative programs, developing resources, and creating collaborative work environments that cultivate trust, foster accountability, and reward excellence. Sahra enjoys working at the intersection of public health, community development, and public policy and has a reputation as an influential leader and advocate who builds power with people. She is active in the community and sits on several nonprofit boards.

PERFORMERS
Special performance from Mother King by Liz Gre and Sarah M. Greer
Mother King is a conceptual Black opera, which premiered at Public Functionary in Northeast Minneapolis this past July, that interpreted the story of Alberta Williams King, slain activist and mother of Martin Luther King, Jr. The libretto is based on a series of poems by Venessa Fuentes; award-winning composer Dameun Strange wrote the performance score.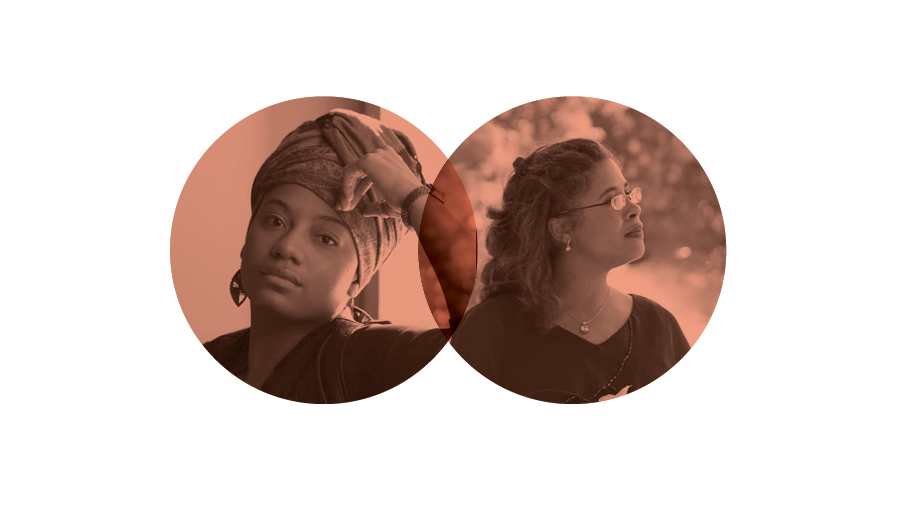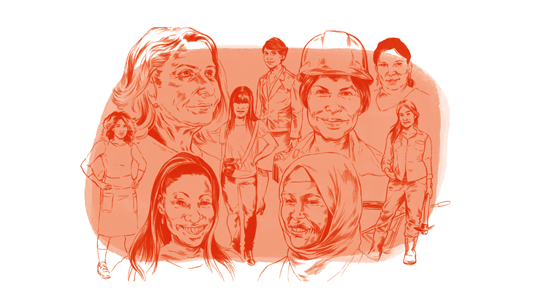 About Work Redux

As part of Pollen's mission to invest in human connection, Work Redux is an event series (and now also a network of leaders) that inspires questions, sparks discussion, and drives action to challenge cultural assumptions behind the current, dominant work culture. Together, we will better understand how we can design and change the future of work.

Special Thanks
Work Redux | CARE would not be possible without the support of the Bush Foundation and Industrious.


Thanks to Machine Shop and Eat for Equity for their partnership.