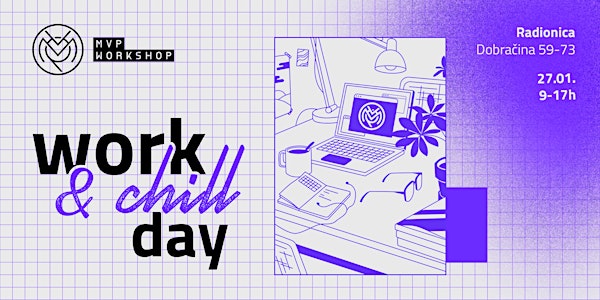 Work n Chill #8
Work n Chill #8
When and where
Location
Radionica 59-73 Dobračina Beograd Serbia
About this event
End the working week experiencing how is it like to be an MVP! 🏆
Although we are remote-first, the team often gathers in the office. But sometimes we love some change of scenery. So us, and our computers will spend the working day in the Restaurant Tri, and we would like you to join us.
You will have the opportunity to feel the atmosphere and pick up at least a few bad (if you are lucky, maybe good) jokes. 😎 All five teams within the MVP Workshop ecosystem will be there to chat about blockchain technologies and everything else the web3 world brings with it.
We believe that you can hear many useful things from our gang and have a lot of fun.
See you on our first Work n Chill Day of 2023! 👋