Refund policy
Refunds up to 1 day before event
Eventbrite's fee is nonrefundable.
You're invited to the next Film Fatales webinar!
About this event
Join Film Fatales for a discussion about Filmmaking While Parenting with feature film directors Débora Souza Silva (Black Mothers), Kestrin Pantera (Mother's Little Helpers), Renée Wilson (Crepe Covered Sidewalks) and Tamara Perkins (Life After Life).
This round table discussion will feature filmmakers carving out new ways of building creative life while raising families. Each will share experiences and insight on reimagining creative space and opportunity for parent filmmakers to thrive. Questions that will be explored include: How can the film industry better support working parents? How do we as filmmakers work together to co-create spaces that include families, respect the unique needs of parents on and off sets, and see working parents as assets to projects and not liabilities? What role can policy change play in equalizing the industry for women and parents? How does self-care contribute to boosting morale, mindfulness and sparking and sustaining creativity in working parents. How can we support each other more in this industry and what can filmmakers without kids do to make equitable spaces for their parenting colleagues a reality?
This event is open to the public. A zoom link will be shared the morning of the event and a video replay will be shared after. See you soon!
Débora Souza Silva is a filmmaker whose work examines systemic racism and inequality. Her work has appeared on PBS, BBC, The Center for Investigative Reporting, and Fusion. She is a recipient of the Les Payne Award from the National Association of Black Journalists, and was selected for a NYT Institute Fellowship. She started her career as a TV-reporter in Brazil before moving to California for a Masters in Journalism at UC Berkeley. Débora is a recipient of a Gracie Award, the Investigative Reporting Program fellowship, Tribeca All Access grant, Firelight Media Documentary Lab Fellowship and Chicken & (Egg)celerator Lab. Black Mothers is her debut feature film.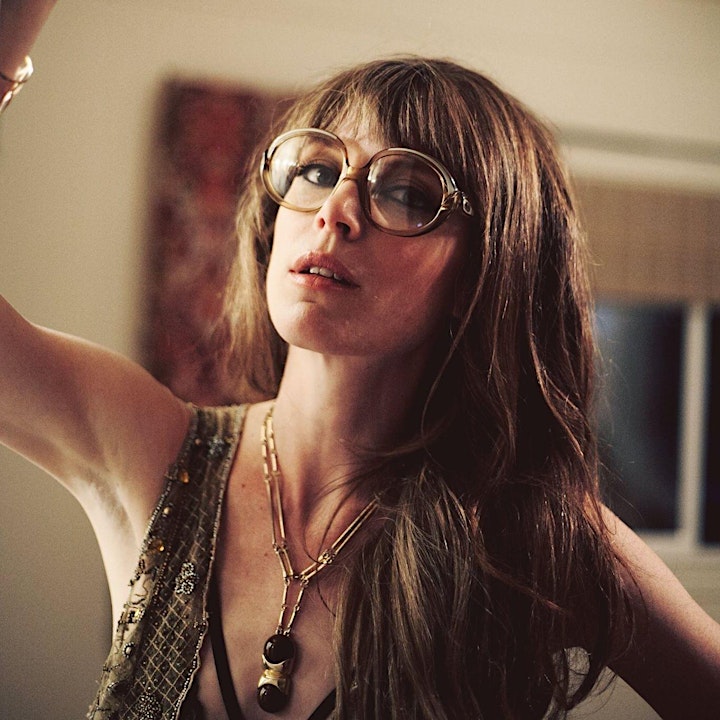 Kestrin Pantera is an award winning writer/director the New York Times called "a force." Her new feature film, Mother's Little Helpers world premiered at SXSW. Early reviews laud the film as a "wonderful, Big Chill-esque dramedy," with "big screen chemistry from the ground up." It stars Melanie Hutsell (Bridesmaids, SNL, Transparent), Breeda Wool (UnReal, Mr. Mercedes), Milana Vayntrub (Marvel's Squirrel Girl, This is Us, Silicon Valley), David Giuntoli (NBC's Grimm, ABC's A Million Little Things) and Sam Littlefield (CW's Batwoman). Awards include Best Feature Film, Best Director, Best Ensemble Performance and Best Actress for Kestrin at Tulsa American Film Festival, as well as Best Ensemble Performance at Outfest. The film is distributed by Gravitas Ventures, streaming now. Her first feature, Let's Ruin It With Babies, was released theatrically and hailed by the Los Angeles Times as, "honest, convincing, and just plain adorable" and Marie Claire's, "must see." She then created several TV series for AwesomenessTV and digital series for Facebook. Commercial directing clients include WIRED, Technicolor, Johnson & Johnson, BeTheMatch.org. Producing clients include Google, Coca Cola, GE, Starwood, Intel, Best Buy, HBO, Starbucks and Stoli. Before directing, Kestrin was a classically trained musician-turned-rocker, who played cello in rock bands and toured around the world. She has appeared on stage alongside Weezer, Beck, Soko, Brandi Carlile, Cary Brothers (Grammy Award winning Garden State soundtrack) and Rob Dickinson (The Catherine Wheel) and her original music has appeared on television shows and award winning films. Prior to LA she lived in Taipei, Taiwan, where she became fluent in Mandarin and performed voice-overs for 100+ companies globally. She lives in Los Angeles with her family and a menagerie of found animals, and runs the world-famous RVIP Lounge, aka "the most amazing RV on earth," according to Techcrunch, or "the greatest experience you'll ever have," as reported by the LA Times.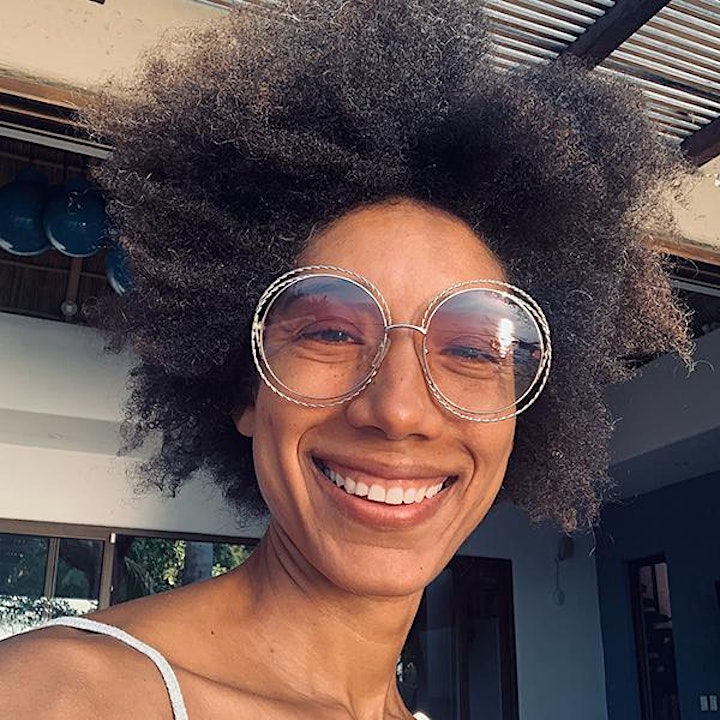 Award-winning director, writer, actor, singer and songwriter Renée Wilson has been working in film, television and theatre for over 20 years and made her film debut portraying Raelette Pat Lyle in the Academy Awarding -Winning film Ray. Renée is a graduate of Tulane University with a B.A. in Communication and directed and co-produced the documentary Crepe Covered Sidewalks about her hometown of New Orleans post hurricane Katrina. The documentary was the centerpiece film of The New Orleans International Human Rights Film Festival and Renée won the Best New Filmmaker award at the Peachtree Village International Film Festival. Wilson's film work has been generously supported by The Nation, One Foundation, Aepoch Fund, Panta Rhea foundation, Qinti Fund - a fund of Tides Foundation and many individual donors. Following the film, Renée released her debut album, Voodoo Queen and is releasing music from her second record All About Love in 2020. Renée's work is about exploring the social issues of our time, love, truth, authenticity and spirituality and she brings these pillars to her work as a storyteller whether that be through a song, photograph, poetry, a film or a role. As a passionate advocate for social change and justice, Wilson has worked with organizations like the Pride Foundation, YES!, and HOPE, and appears as a guest host, speaker, panelist, and facilitator at arts and activism workshops and events across the country. Currently Renée lives in Dallas, TX and is traveling the globe adventuring with her husband and 6 year old son. She is performing her new one - woman show, HoneyPot about sexuality and female empowerment online and in theaters and is in pre-production with her first narrative short film Again.
Tamara Perkins is an award-winning filmmaker and changemaker focused on films and media that inspire transformative change through dialogue, healing and advocacy. Pulling from her work in restorative justice as a grief support facilitator, speaker and nonprofit director, she founded Apple of Discord Productions in 2006. Connecting media, activism and healing, she developed programs such as the Wisdom Project and San Quentin Media Project, which trained at-risk youth and incarcerated men in filmmaking as a tool for transformation. Tamara's film Life After Life (2018) began in her yoga class inside San Quentin State Prison when the men asked her to tell their story, and continues to be a catalyst for learning and advocacy nationally. As a crime survivor and justice impacted family member, this film is both especially meaningful and provides an often overlooked proximity to storytelling. Her upcoming films, Clarissa's Battle and Rebound, were each similarly inspired by a personal connection to the subject matter. Delving into screenwriting, her recent script melds present day social, moral, and ethical questions with a Woman-driven SciFi Thriller. As a national speaker, Tamara's repertoire spans filmmaking to prison issues and human rights. Notable event partners include ACLU, Southern Poverty Law Center, Stanford Law and the Houston Institute for Race and Justice at Harvard Law. She is a recipient of the National Council on Crime and Delinquency's Media for a Just Society Award, and was tapped to present a TEDx Talk: 'Life After: Embracing our Common Humanity'. Tamara received her MFA from Vermont College of Fine Arts and is an adjunct faculty at St. Mary's College of California and Skyline College. As a media activist and healer, Tamara envisions a future without prisons, where all trauma-impacted children, youth and adults are not met with harm but held in healing.
Film Fatales organizes panel discussions, educational workshops and networking mixers for women and non-binary feature film and television directors. Capacity is limited. The session will be recorded for those unable to participate in the live program. Watch previous webinar discussions here.
Your participation constitutes your consent to being recorded and photographed during the event and to Film Fatales sharing those recordings and photos (which may include your name, voice, and/or likeness) with the world. If you require an accessible accommodation, please contact la@filmfatales.org.