Work it with ANTM's Cycle 11 Winner McKey Sullivan

Monday, August 27, 2012 from 6:00 PM to 8:00 PM (CDT)
Event Details
Have you ever wanted to "smize" like Tyra, strike a pose like Gisele or work the runway like Adriana?  Then this FREE event is for you!
Join us on Monday, August 27 at 6:00 p.m. in Water Tower Place's In Fashion Lounge on Level 7 to learn how to work the runway like a supermodel with America's Next Top Model Cycle 11 Winner McKey Sullivan and Factor Model Management's Director of Runway Division Bridget Halanski while you enjoy music provided by DJ Tricia Jean and tasty treats provided by Wow Bao.
Admission is FREE, but space is limited, so RSVP ONLINE NOW.
For more information, call (312) 440-3166 or visit us online at shopwatertower.com/events. 
All tickets must be reserved in advance.  No tickets will be reserved at the door.  All ticket reservations are final.  No refunds or exchanges allowed.  Guests under the age of 18 must be accompanied by an adult aged 18 and over.  Event subject to change without notice. 
CLICK HERE to read General Growth Management, Inc.'s privacy policy.
CLICK HERE to read The Club program's sweepstakes rules.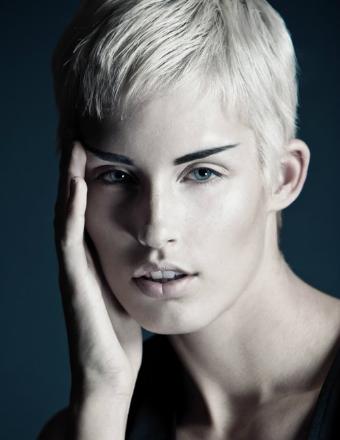 McKey Sullivan – Cycle 11 Winner, America's Next Top Model
As a child in school, McKey was s considered an 'Ugly Duckling' and 'School Weirdo.'  She also had a strong dislike for doing her homework when she got home from the classroom.  Ironically, her parents threatened to take her into a modeling agency if she didn't complete her assignments.  How could this athletic, awkward outcast in a hockey jersey ever prance around behind a camera with any semblance of grace and elegance? 
If you fast-forward ten years you find an athlete, a diligent college student with goals of becoming a neonatal surgeon, and a very successful model.  McKey's parent's threats never matured into any action, but her resolve against modeling softened into interest when countless strangers insisted that surely she must be a model.  A seed of curiosity had sprouted!  McKey had tried a few brief stints at modeling in the past, but had little success.  When the prospect of being a contestant on America's Next Top Model immerged, she felt like it was a make or break point for her dream.  At the age of nineteen and with the constant encouragement of her boyfriend, McKey Sullivan auditioned twice for the show.  The first time, she got far enough in the audition process to entice her to try again.  Much to her surprise, she not only made it into the competition-- she won!  Life has been a whirlwind ever since, having taken up residence in New York, Paris, Sydney, and Chicago while trying to advance her career without falling too far behind in her studies.  She still loves sports and is currently engaged to a professional cage fighter for whom she corners.  This past September her longtime beau popped the question in the cage after a spectacular fight!  The two have a rather unique story, since McKey and her man both fell into their respective during the course of their relationship.  They met at a renaissance faire in Wisconsin and were fixed up by their employers.  McKey is looking forward to planning her wedding, and she plans to move to Los Angeles in the near future to pursue her modeling and acting career.  McKey will continue to work on her undergraduate degrees in Chemistry-Biology and Politics and Government.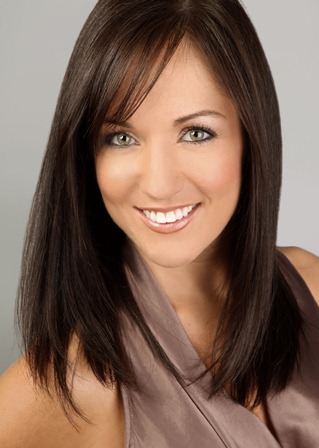 Bridget Halanski - Director of Runway Division, Factor Model Management, Chicago
Bridget Halanski is a licensed talent agent, representing over 100 models based both here in Chicago and other major US Markets.  She books these men and women for fashion shows and live events all over the world.  If you have been to a fashion show here in Chicago, you have probably seen some of Bridget's models rocking the runway!
Bridget was born in the metro Detroit area of Michigan, but her parents were snowbirds and had a place in Lauderhill, FL.  She wanted to be in the entertainment business for as long as she can remember.  (Bridget even tried to call Star Search as a kid, as if they would have taken a call from a 5 year old!)  She attended and graduated from the University of Miami, Florida with a double major in Broadcasting Communication (B.S.) and Theatre Arts (B.A.).  Originally, Bridget wanted to be a newscaster, but soon realized she did not want to start out in a small market like Idaho broadcasting about potato famine!  Nonetheless, the experience on stage and in front of the camera was priceless, and she uses those skills to help others get ahead in the entertainment business today.
Bridget started her career as a model booker at Irene Marie Model Management in Southbeach.  After a few years, she relocated to Chicago where she spearheads the runway division at Elite (now Factor Women.)  Bridget develops new talent with hopes that they will have a successful career and be the next big star!  She guides and manages their careers, starting them off with their first photo shoots, explaining what to expect at a booking, and teaching them how to WALK!  Once a model is ready, Bridget promotes them to her many clients and negotiates on their behalf.  It's her job to discuss rates, terms and all model details.  She is essentially the middleman between the client and the model, as they never discuss or sign anything directly.  That's all in the hands of "Agent B."  She corresponds with clients like Neiman Marcus, Saks Fifth Avenue, the Merchandise Mart, Chanel, Ferragamo, Rachel Roy, Burberry, Kohls, Sears, and the list goes on…
Bridget jokes that she is a glorified babysitter, but she is truly a psychologist, publicist, agent, and manager all wrapped into one!  A regular day at the agency consists of copious amounts of coffee, emails and phone calls from models and clients alike.  Spend a day with Bridget and you will see her running around with her headset on, doing five things at once.  She stresses the ability to multi-task!
When & Where

In Fashion Lounge at Water Tower Place
835 N Michigan Ave
Chicago, IL 60611


Monday, August 27, 2012 from 6:00 PM to 8:00 PM (CDT)
Add to my calendar
Organizer
Water Tower Place
With exclusive retailers like American Girl Place, Macy's, LACOSTE, adidas Sport Performance Store, Vera Bradley, Oakley and Chicago Cubs Clubhouse Shop, unique restaurants like foodlife, Freshii, Harry Caray's 7th Inning Stretch, Mity Nice and Wow Bao and world-class entertainment at Broadway in Chicago's Broadway Playhouse and the Chicago Sports Museum, Water Tower Place offers a unique, high-energy urban shopping experience that you simply won't find anywhere else in the city. In short, Water Tower Place is the place to shop!
Work it with ANTM's Cycle 11 Winner McKey Sullivan