Description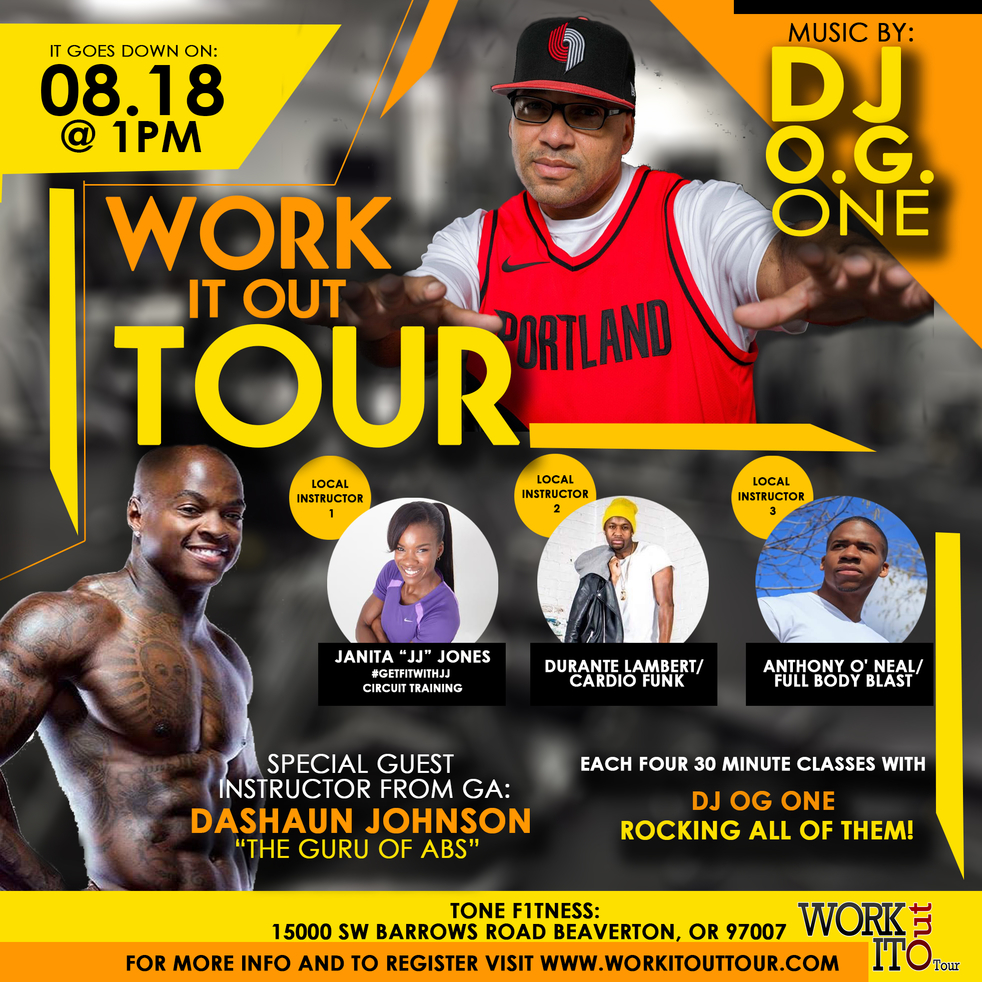 The Work it OUT Tour concept brings the club vibe to fitness. Founded by David "DJ O.G.ONE" Jackson. Bringing a fun-filled workout experience to people on all different fitness levels, who may never find motivation going to a standard gym, but love to move and sweat to good music. O.G.ONE brings the live dj sounds as fitness trainer Janita "JJ" Jones and her team of amazing guest instructors make you sweat.
Work It Out Tour #3 Team
The Guru of Abs DaShaun Johnson - Stomach Sculpting Standing Abs- A well rounded ab routine that makes you strong in every position. Various exercises will involve moving your body through the three planes of motion; saggital, frontal and tranverse. All levels welcome.
Total Body Sculpting with DaShaun Johnson- A lean, tone and strength training workout. All levels welcome.
#Getfitwithjj Circuit Training with Janita "JJ" Jones: We will rotate through core challenging exercises to help you tone and tighten. All levels welcome.
Cardio Funk with Durante Lambert: A high energy Cardio Hip Hop danceexperience. Get ready to sweat while learning some of the hottest dance moves to the hottest music! All levels welcome.