Have you ever had a "WORK BAE?" Has it ever ruined your relationship or cost you your job? Coming to a theater near you October 2021!!!
About this event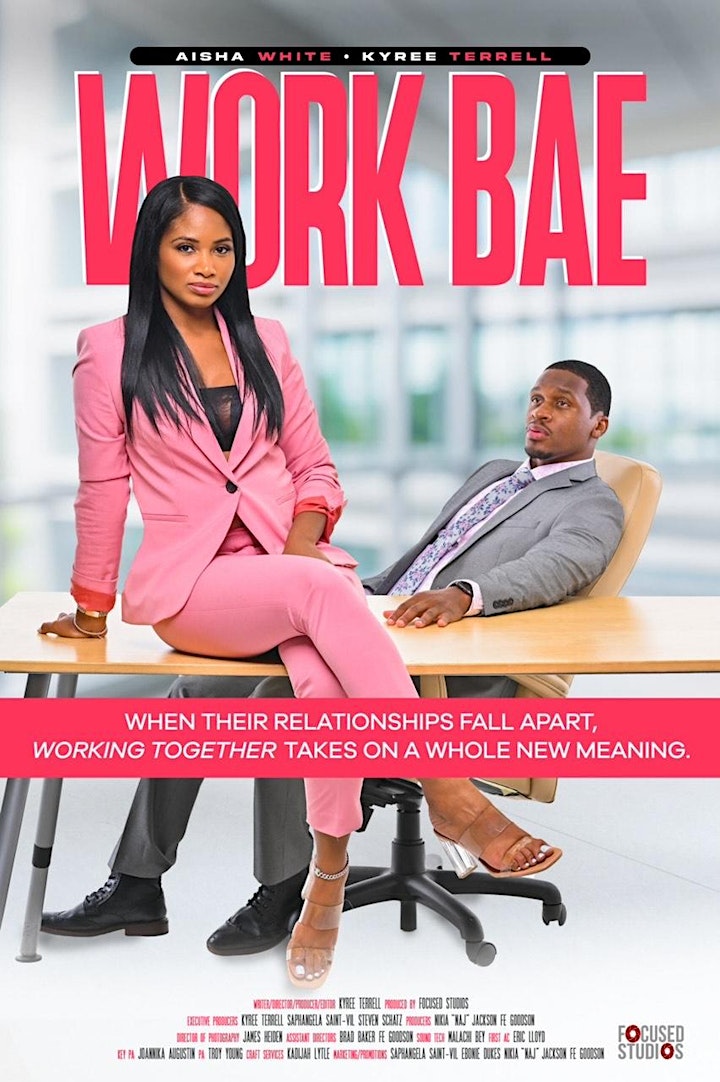 From @KyreeTerrell- The writer/director who brought you #relationskits comes his first feature film #workbae!! We've had a crush on a co-worker before, but have you ever taking it too far?
Starring: @Aisha.White @_goodegirl @ronniefamous and many more.....
Executive Producers: @ Kyree Terrell and @Saphangela
WEDNESDAY ONLY 10/13 is THE PREMIERE DAY.
THURSDAY 10/14 IS REGULAR MOVIE NIGHT!