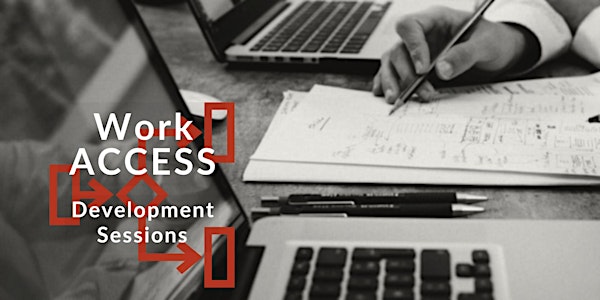 Work ACCESS Development Focus Sessions - Mental Health Concerns
Help us develop a new online tool to help employers and employees with disabilities make informed accommodation decisions!
About this event
We are developing Work ACCESS, a new online tool and mobile app to help people, particularly employers and employees with disabilities, make informed accommodation decisions.
Mental Health Month is held every May. Though we may be past May now, questions about how to best accommodate employees with mental health concerns remain. How can accommodations help an employee manage stress or emotions? What tools or strategies might help employees prioritize and focus on their work tasks?
Join us for a brainstorming session on accommodation problems and solutions that we can incorporate into our Work ACCESS assessment tool.
We would like your input on what assessment questions need to be asked, what solutions should be prioritized for different scenarios, and when outside experts should be consulted.
Please note that we are looking for people who can discuss a variety of accommodation options, not just the one or two products that they are using themselves.
Times
We will hold the following session(s):
Wednesday, June 30 at 10:30 a.m.-12:00 p.m. EDT
Tuesday, July 13 at 11 a.m.-12:30 p.m. EDT (currently at capacity, but send an email to training@gatfl.gatech.edu to be placed on a waiting list in case of any last minute cancellations)
You will be asked to spend about a half hour reviewing the section of materials to be discussed, then participate in a group interview that will last 90 minutes. You will receive $40 (check or gift card) as compensation for your time.
We will be using the BlueJeans conferencing systems with the option of audio-only telephone access. Connection information will be sent to those who have registered no less than two hours before each session.
Interview Requirements
In order to take part in the interviews, you must:
Have experience using and/or recommending accommodations
Be 18 years old or older
Work in and be participating from the United States
Be fluent in spoken or written English
Please use the "Select a Date" button at the top of this page to reserve your space in one of our sessions.
We appreciate your help and expertise with this project!