September 22 Words on the Street Cancelled Due to Weather
About this event
Join us as we celebrate dynamic poetry, exciting performances, and literary talent at Words on the Street. In collaboration with Busboys & Poets, Color Burst Park will play host to spoken word performances, poetry, free book swap, adult spelling bee, activations and more with food, drinks, and a pop-up by the Howard County Library. Grab your picnic blankets and get ready for a night of words, wit, and the wonderful Merriweather District community.
ABOUT WORDS ON THE STREET
AUGUST 19TH: Open Mic
Busboys and Poets hosts Color Burst Park's Open Mic night! Head to the park for sign-ups at 6:00 pm with the show starting at 6:30 pm. Grab a free bookmark or journal at our stamping station, play jumbo Boggle and Scrabble, and visit the Howard County Library System's pop-up library right at Color Burst Park.
SEPTEMBER 9TH: Poetry Slam
Come out for an epic poetry slam with a $500 grand prize! Busboys and Poets has gathered some of the area's best for a head to head challenge. Grab a picnic blanket for up close seats at an unforgettable battle. Food trucks, a pop-library, and crafts will also be available.
SEPTEMBER 22ND: Adult Spelling Bee - CANCELLED DUE TO WEATHER
Test your phonological knowledge and join the Adult Spelling Bee at Color Burst Park! Hosted by Busboys and Poets Founder and CEO, Andy Shallal, contestants will be able to show off their spelling skills to win prizes. The bee kicks off at 6:30 pm. Interested in participating as a contestant? Sign-up here! Interested in attending the event to watch the bee? Register through this Eventbrite.
First Place Prize: $250
Second Place Prize: $100
Third Place Prize: $50
DETAILS:
WHERE: Color Burst Park, Merriweather District
Admission is FREE and open to all ages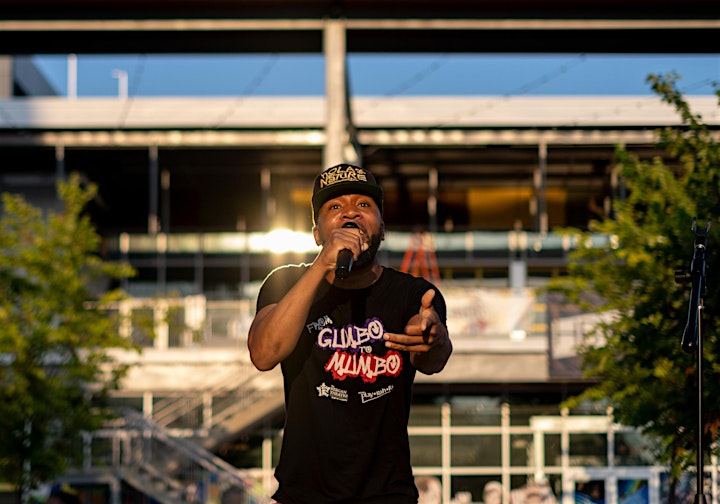 Drew Anderson at Words on the Street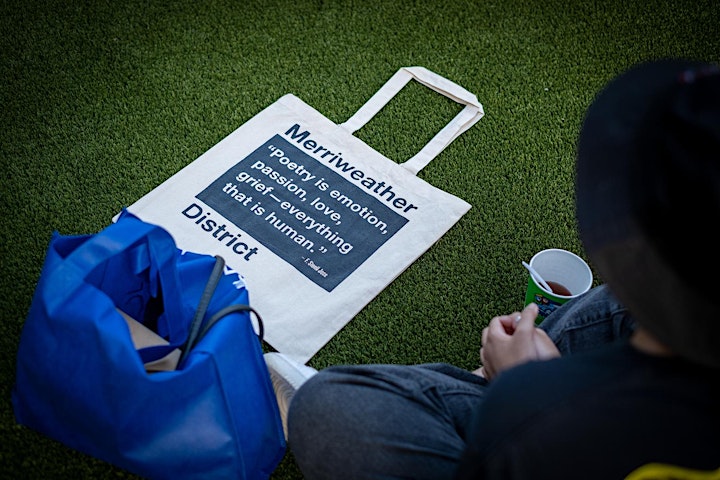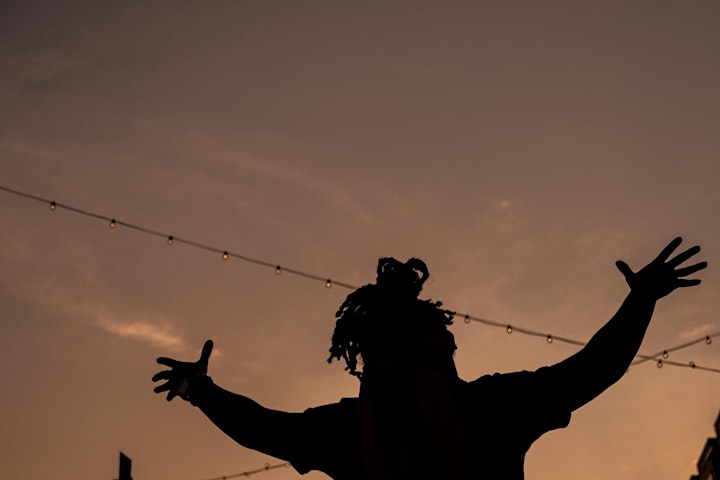 DaTruth DaPoet at Words on the Street
Organizer of Words on the Street
Merriweather District is the first holistic neighborhood of Downtown Columbia. It's the heart and soul of the third city between Baltimore and Washington, DC. This new amenity-rich and walkable district is surrounded by Merriweather Post Pavilion and Symphony Woods. It is a vibrant hub of culture & commerce, offices, shops, restaurants, apartments, structured parking and parkland. We are creating a place where minds are open, creativity is unleashed and new ideas take shape. To accelerate business. To promote progress. To build a better tomorrow.