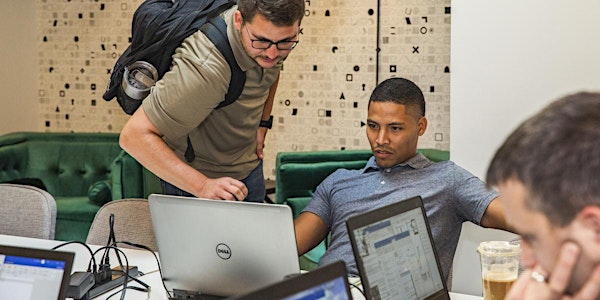 Words Matter: Sharing Vocabulary to Strengthen Team Communication
Design is complicated, but sometimes not as complicated as it feels. This event is part of our Asbury Agile 2019 Workshop Series.
When and where
Location
Cowerks :: Asbury Park 619 Lake Avenue Asbury Park, NJ 07712
About this event
Design is complicated, but sometimes not as complicated as it feels when you are speaking about design with your cross-functional colleagues.
In this workshop we will navigate key moments before, during, and after a project when wires tend to get crossed and expectations are poorly set due to miscommunication.
We will discuss why it is important to kick off projects with a shared vocabulary that everyone on the team understands, and how not being intentional and concrete about the words we use can cause friction amongst your team, and increase additional risk to the success of your project.
Looking across the stages of design, we will start to layer on this vocabulary to help our teams make decisions, set expectations, and articulate how we arrived at our final designs.
Presenter: Alex Britez
Alex is the Director of User Experience at Macmillan Learning overseeing the digital product design for tools and platform serving students across the country.
Alex has made a career of straddling the line between design and development starting off developing games and simulation in the Media & Entertainment industry with clients such as Nike, Disney, and Viacom, and later honing in on education.
As a lifelong learner he's expanded into user research and learning science to guide his product development.
Alex is also an adjunct instructor at NYU teaching "Coding of Learning Experience Designers" to the next generation of educational technology innovators.
Related Links:
https://www.cowerks.com/events/bringing-ideas-life-product-design-prototyping-alex-britez/
https://medium.com/macmillan-design/communicating-the-complexity-of-design-part-1-cynefin-6279f074ca9c
https://medium.com/macmillan-design/navigating-the-complexity-of-design-through-alignment-and-feasibility-e4725e6107f3