Words = Change: A Literary Theatrical Performance
Actions and Detail Panel
Words = Change: A Literary Theatrical Performance
Wed, April 26, 2017, 7:00 PM – 9:00 PM CDT
Description
"Words = Change" — a collaboration between Stories on Stage and The Voices and Faces Project — will feature memoir, poetry, creative non-fiction, and fiction that highlights the impact of inequality, injustice, and gender-based violence on young girls and women. Read aloud by young professional actors, these pieces were crafted by teen and young adult graduates of the The Voices and Faces Project's "Stories We Tell" testimonial writing workshops offered at Chicago's Juvenile Temporary Detention Center, Young Women's Leadership Charter School, University of Chicago, Barnard College, and Northwestern University.
"Words = Change" is produced by Kathe Telingator, founder of Stories on Stage, directed by Stories on Stage ensemble member Michael E. Myers, and made possible through a grant from the Emerson Collective.
5451 North Broadway, Chicago, IL 60640 | Doors Open: 6:30 PM | Start time 7:00 PM
Tickets are free of charge, but reservations are required to guarantee a seat | email: Marline@voicesandfaces.org with name of attendees.
Desserts and bevrages will be served.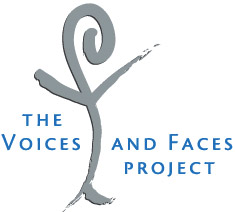 Special thanks to Emerson Collective for their support of this first of its kind performance. See you at The Edge Theatre on April 26th!