Words Aloud: Hank Shaw and Chris Macias
When and where
Location
1815 19th Street Sacramento, 95811
Description
Words Aloud: A lively evening of prose and socializing
Wednesday, March 6 at Bows & Arrows!
On March 6, please join us at Bows & Arrows for a very tasty reading featuring two well-known local food writers: Hank Shaw, the award-winning author of Hunter Angler Gardener Cook, and Chris Macias, food and wine writer for The Sacramento Bee.

Hank Shaw's "On Killing" and Chris Macias's "Bitter Start to a Life of Sweets" were selected for Da Capo's Best Food Writing 2012.
After the featured readers, attendees are invited to read their own short food-related pieces (2-4 minutes) during the open mic portion. Then stick around for the after-party with complementary snacks made from several of Hank's recipe.
What: A reading series
Where: Bows & Arrows, 1815 19th Street (across from Safeway)
When: 8:00-10:00 p.m. Wednesday, March 6
Cost: Free
Questions: Email Lisa Howard Sacramento Connect Community Manager
(@LisaHwrd)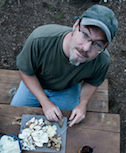 Hank Shaw
http://honest-food.net/
@Hank_Shaw

A former newspaper reporter and restaurant cook, Hank Shaw has been publishing the wild foods blog Hunter Angler Gardener Cook since 2007. The site has been nominated for two James Beard awards, and has won the IACP "Best Blog" award twice. Hank has also authored Hunt, Gather, Cook: Finding the Forgotten Feast (Rodale 2011), a cook's guide to the wild. His next book, Duck, Duck, Goose: The Ultimate Guide to Cooking Waterfowl, both Wild and Domestic, will be released in October by Ten Speed Press.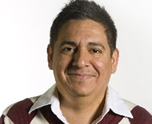 Chris Macias
http://sacbee.com/appetizers
@chris_macias

Chris Macias has served as The Sacramento Bee's food and wine writer since 2008. His writing adventures have ranged from the kitchen at French Laundry to helping pick 10 tons of zinfandel grapes with migrant farm workers in Lodi. His profile of a former gangbanger turned pastry chef was included in Da Capo's Best Food Writing 2012.

Schedule:
8:00-8:50 Scheduled readers
8:50-9:00 Short break
9:00-9:30 Open mic*
9:30-10:30 Snacks and socializing
*Open mic participants: please bring a short food-related piece (2-5 minutes) and put your name on the sign-up sheet when you get to Bows & Arrows.
Please sign up (above). Please note that this event is limited to 90 attendees.


Blogs and community news in partnership with The Sacramento Bee
www.sacramentoconnect.com