Event Information
Location
1815 19th Street
Sacramento, 95811
Description


Dish the dirt with KFBK's Fred Hoffman
and The Sacramento Bee's Debbie Arrington
Wednesday, April 3 at Bows & Arrows
On Wednesday, April 3 please join us at Bows & Arrows for a very fertile reading featuring two well-known Sacramento gardeners and writers: Lifetime Master Gardener and host of the KFBK Garden show Fred Hoffman and Sacramento Bee garden reporter Debbie Arrington.

After the featured readers, attendees are invited to read their own short garden-related pieces (2-4 minutes) during the open mic portion. Then stick around for the after-party with socializing and complementary snacks.
What: A reading series
Where: Bows & Arrows, 1815 19th Street (across from Safeway)
When: 8:00-10:00 p.m. Wednesday, April 3
Cost: Free
Questions: Email Lisa Howard Sacramento Connect Community Manager
(@LisaHwrd)

Fred Hoffman
http://farmerfredrant.blogspot.com/
@farmerfred
Lifetime Master Gardener Fred Hoffman is the host of the KFBK Garden Show on NewsTalk 1530 KFBK in Sacramento each Sunday morning from 8:30 a.m. to 10 a.m., followed by Get Growing on Talk 650 KSTE in Sacramento, 10 a.m. to noon. And, you can listen to the shows live via the KFBK.com and KSTE.com websites or as podcasts. Fred also has more gardening information at his website, www.farmerfred.com, and on his blog, The Farmer Fred Rant, which is "Sort of like the radio show only with better grammar."



Debbie Arrington
http://www.sacbee.com/home_garden
@debarrington
Debbie Arrington is the home & garden writer and columnist for The Sacramento Bee. A lifetime gardener and consulting rosarian, she took over that beat in fall 2008 after almost 10 years on The Bee's sports staff where she covered a wide range of sports. Before joining The Bee, Debbie worked for 20 years at the Press-Telegram in her hometown of Long Beach. She's vice president of the Sacramento Rose Society and a longtime rosarian. Her favorite gardening subject is roses but she's a big fan of home-grown vegetables and fruit, too.
Schedule:
8:00-8:50 Scheduled readers
8:50-9:00 Short break
9:00-9:30 Open mic*
9:30-10:30 Snacks and socializing
*Open mic participants: please bring a short gardening-related piece (2-5 minutes) and put your name on the sign-up sheet when you get to Bows & Arrows.
Please sign up (above). Please note that this event is limited to 90 attendees.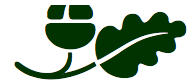 Blogs and community news in partnership with The Sacramento Bee
www.sacramentoconnect.com

Date and Time
Location
1815 19th Street
Sacramento, 95811