WordPress & SEO | EDC SG Gathering - Tips Sharing Seminar
Description
Holla! Exabytes Designer Club (EDC) is back-in-action! If you wonder what EDC is, let's give you a preview here:
Exabytes Designer Club (EDC) is an initiative started back in 2014 by Exabytes Group of Companies to gather the design community, bring networking opportunities and enhance knowledge sharing. EDC covers the adoption of design related technologies and extensive industry experience sharing so that attendees from different backgrounds would benefit in many ways.
For this EDC, we are going to discuss about WordPress development & get your best conversion via SEO. Let's introduce our first invited guest speaker!
Guest Speaker #1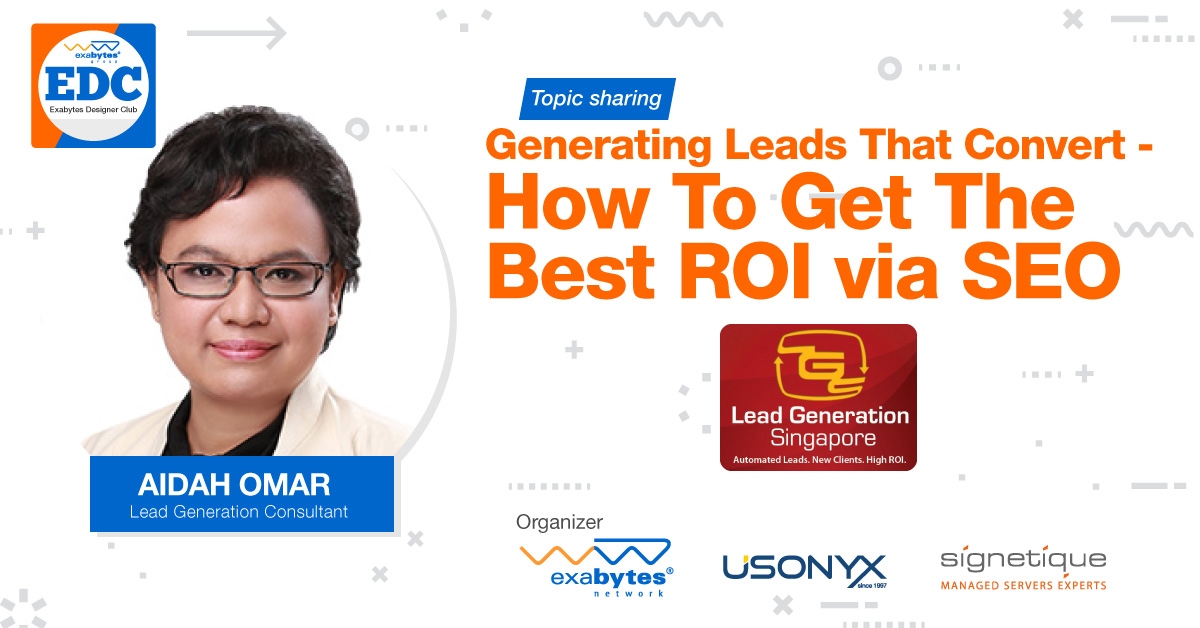 Aidah Omar is the Lead Generation Consultant. She was a formally trained chemical engineer before setting up her own web design firm and becoming a successful online entrepreneur with a strong focus on online lead generation. Her track record includes generating close to 50,000 sales leads in over 12 different industries.
In this EDC, she will share on how do you ensure that you get leads that are wallet-read and excited to buy, she will share some strategies to get the highest quality leads for your business!
Guest Speaker #2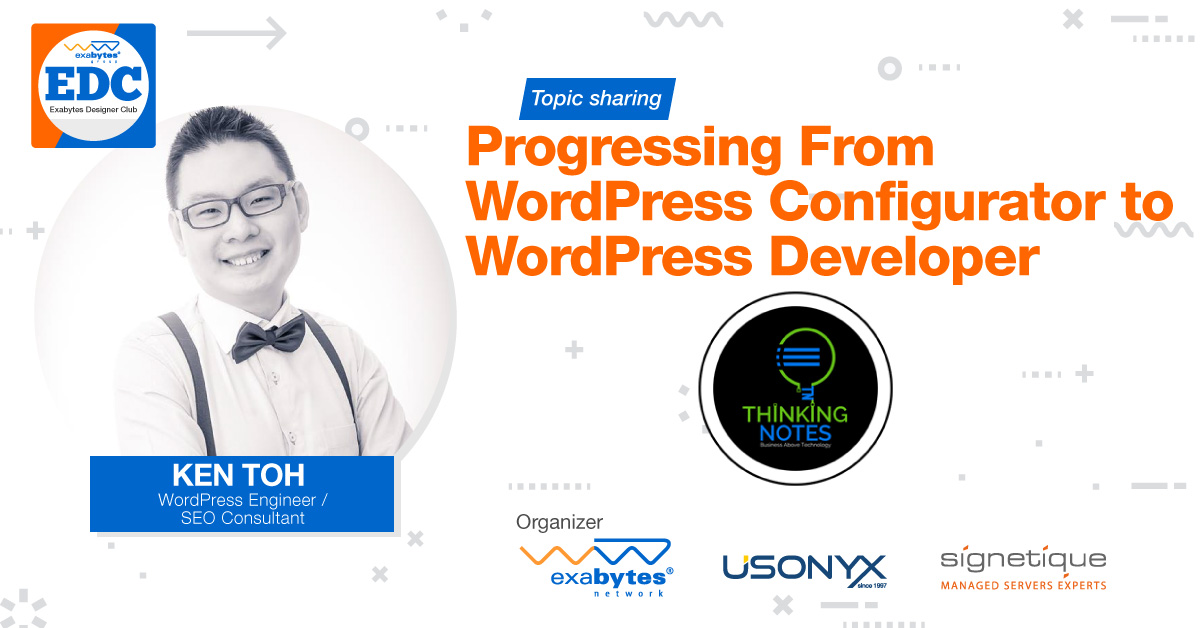 Ken runs a boutique WordPress development and digital marketing firm, Thinking Notes, that offers bespoke WordPress development and SEO services. Along the years, Ken has self taught himself WordPress development and have progressed from using premium themes for clients' work to developing his own in-house WordPress themes. His customised themes have been used on clients' projects who are dominating their individual market niches with #1 SEO ranking results.
This session, Ken will share his experience on how he progress from a WordPress Configurator to a technical WordPress Developer. In a very structured approach, an aspiring web designer can looking to learning how to develop customized WordPress website without relying on 3rd party premium themes.
If you have any questions, please do not hesitate to email us at marketing@exabytes.sg for more.
Sign up now because it's free admission! And lunch is provided in this gathering too!
---
Organizer: Exabytes SG | Usonyx | Signetique
Co-organizer: .blog | Plesk