Description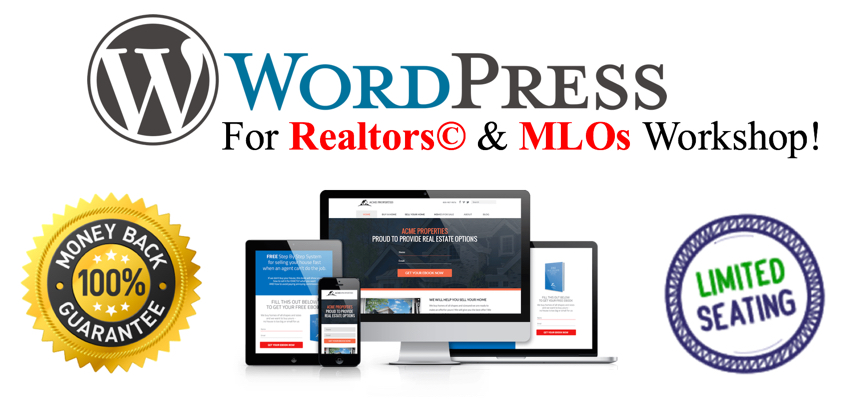 Every Realtor & MLO today MUST leverage every tool at their disposal to ensure their long lasting success.
This intensive full day course will teach you how to leverage the power of WordPress to create custom websites in MINUTES:
You'll learn how to create custom websites for your listings!

You'll learn how to create websites to generate buyer and seller leads!

You'll learn hoe to create websites to promote yourself and your brand!

You'll learn how to do all this yourself and save THOUSANDS of $$$*!
Absolutely no technical experience/know how is required.
Register with confidence! If you are not 100% satisfied with this workshop, simply walk up to the registration desk and request a refund, no questions asked.
Can you really afford NOT to attend this event? Seating is extremely limited, so regsiter TODAY!
* Attendees are responsible for the domain/hosting fees to GoDaddy.com and Eventbrite ticket fee.