WordPress & Dreamweaver Integration and Designing & Customizing WP Themes
Description
LA Web Professionals Group
WordPress & Dreamweaver Integration and Designing & Customizing WordPress Themes featuring Suzette Franck
Tuesday November 26th, 2013 6:30 PM - 10:00 PM
NEW LOCATION: WeWork
(in the heart of Hollywood a few blocks down from the Chinese Theatre, El Capitan Theatre and Hollywood & Highland)
Address: 7083 Hollywood Blvd., Hollywood, CA 90028
REFRESHMENTS::NETWORKING::DOOR PRIZES
6:30 PM - Doors Open - Registration (Please do not arrive before 6:30 PM!!!)
7:00 PM - Part 1 - Database and Files, WordPress Folder Structure, Themes: style.css & template files
8:15 PM - Networking Break / Tweetup @lawebprosgroup and Refreshments
8:40 PM - Prize Drawing
8:50 PM - Part 2 - Adding Custom CSS to Your Site, Creating a Theme Template from a Completed Dreamweaver Page, Using a Child Theme, WordPress Resources
10:00 PM - Meeting End
Speaker Bio: Suzette Franck is the WordPress Evangelist at (mt) Media Temple, where she educates and advocates for WordPress and the WordPress Community. She typically participates in 2-3 WordPress Meetups a week, and will be speaking at 12 WordCamps this year: Phoenix, San Diego, Miami, Reno, Orange County, Seattle, Chicago, Vancouver, Albuquerque, Los Angeles, Boston, and Las Vegas. She blogs frequently at suzettefranck.com about WordPress and is a regular contributor on WPWatercooler.com. She was the host of the DradCast Episode 017. Suzette is also the host and creator of WordPress For Artists Meetup, sponsored by (mt) Media Temple and Thinkspace Gallery, and helped to organize this years WordCampLAX. Suzette enjoys teaching about the wonders of WordPress and finding better ways to do things with it. She loves learning about web development and digging into code, which she has been doing for over 19 years. She discovered WordPress in 2007 and has used it to create over 200 websites with a variety of designs and requirements, mostly with hand-coded custom themes, and is showing no signs of stopping.
Please register early, space is very limited and will fill up fast. If you still want to attend without registering ahead and space permits, it will be $10 at the Door and includes 1 door prize ticket.
Register Here: http://lawpg-wordpress-november2013.eventbrite.com
Please feel free to invite as many friends as you want and forward this invitation
A meetup event of the LA Web Professionals Group and Los Angeles Web Design company DK Interactive Design
Organizer of WordPress & Dreamweaver Integration and Designing & Customizing WP Themes
http://www.lawebprofessionalsgroup.com
As one of the largest Adobe User Groups in the country, the Los Angeles Web Professionals Group (LAWPG) attracts world-renowned speakers and a dynamic group of business, marketing and creative professionals. Every month, we meet, network and learn from LA's hottest web designers and Internet marketing experts. Join our Facebook Group or sign up for our mailing list and join us for monthly presentations on web design, marketing and the latest internet trends.
Los Angeles and Beverly Hills web design and Internet marketing firm, DK Interactive Design can serve your creative and marketing needs. We provide expert services in Web Design, Mobile Web Design, Search Engine Optimization, Social Media Marketing, Internet Marketing, Branding, and Graphic Design. We also offer our expert IT Services in Mac, iPad and iPhone consulting and Computer Training.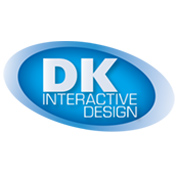 Daniel Kramer Computer Consulting & Training
http://www.danielkramer.net