About this Event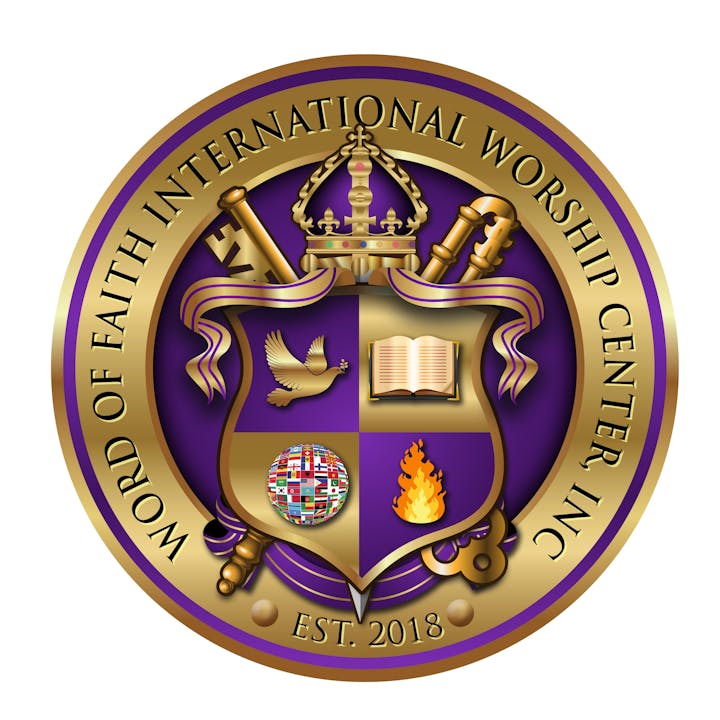 The Official Launch of Word of Faith International Worship Center, Inc. "A Church For All People...Reaching All Nations" will be an historical event that you don't want to miss!! Bishop & Lady Coleman will share their vision of each ministry they will offer to the communities. Bishop & Lady Coleman will also launch their individual ministries as well. Please join them for a day of laughter, tears of joy, worship and words of exhortation as they embark on their Kingdom Mandate.
This Is a Two-Day Celebration...We Would Love to See You
Sheraton Hotel Accommodations Discount call (302) 328-6200 **Discount Expires Thursday, May 30, 2019**
Hotel Block Code: WORD OF FAITH LAUNCH
Transportation will be provided to/from the hotel, church & dinner
Please email info@wordoffaithintl.org for more information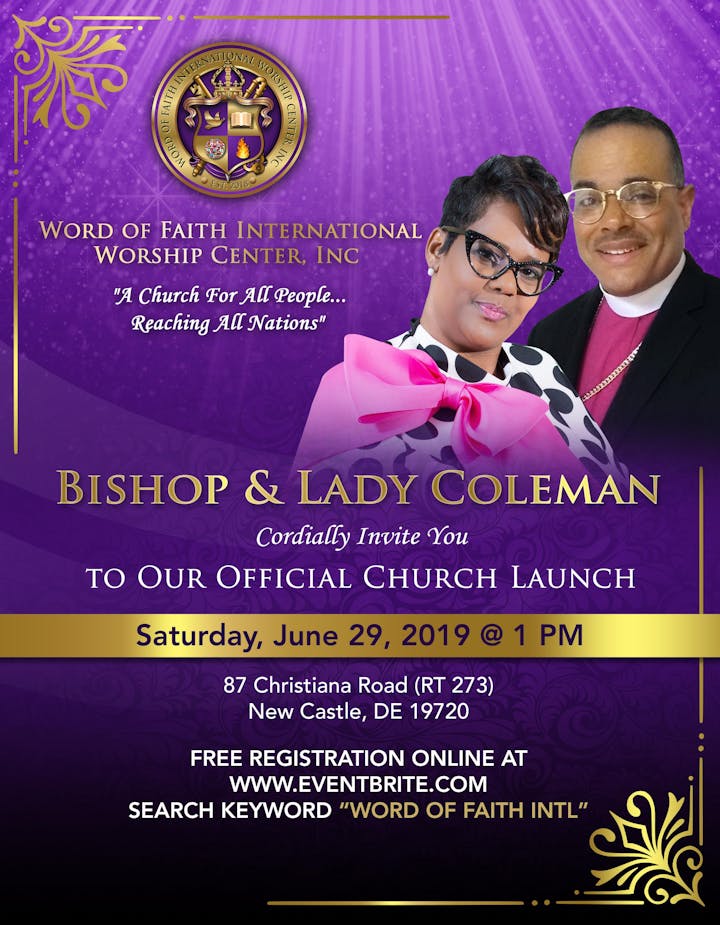 For Sunday, June 30, 2019, we are asking all Apostles & Bishops to please wear your "Class A" Regalia; all other Ministry Gifts please wear your "Class B" Attire.