After the success of our first IRL event, we are happy to announce we are throwing another The IRL Word Nonsense Open Mic
About this Event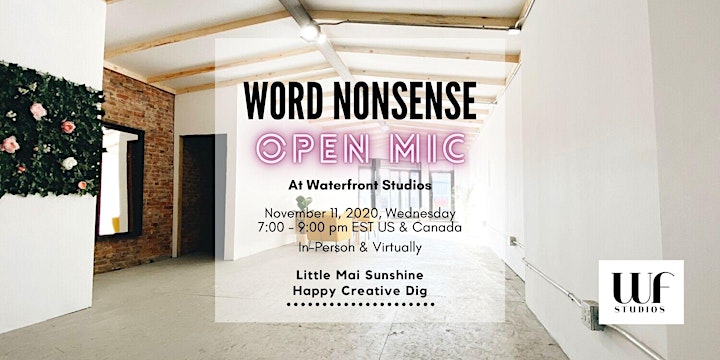 Word Nonsense Back Story:
Since the beginning of quarantine, we've held weekly writing workshops and have built something beyond our belief - an open and genuine virtual gathering to create space for ourselves to write our deepest reflections and thoughts. A lot has happened within these last 6+ months and to be able to build an intimate and safe community through it all has been such a relief and incredibly cathartic for many of us. It's the time we look forward to each week to unwind and discuss some prevalent themes in our lives.
We want to continue sharing this beautiful experience with more people, hence in September, we held our first IRL event. We raised a fund of $250 and donated to the Asian Mental Health Project and supported independent artists. Thanks to the kindness and generosity of our sponsors and participants who donated funds and in-kind gifts.
Our Next Event:
On Wednesday, November 11 at 7:00 p.m. We are hosting another Pop-up Word Nonsense – Open Mic. This time, we are helping Akos wellness raise funds to support Black communities and provide wellness services that are inaccessible due to high cost and lack of culturally competent counselors.
Instagram: @centeringwholeness
We are really hoping to help raise a good amount of funds. However, due to the concern of cold weather and we understand this is an awkward time to be introducing indoor gathering, we will be only allowing less than 25% capacity the venue allows. Everyone safely distanced and mask-wearing.
Our goal is to help raise more funds, therefore, we are hoping to set up a Virtual Live at the same time as the IRL event. This way our friends from other cities can also join in.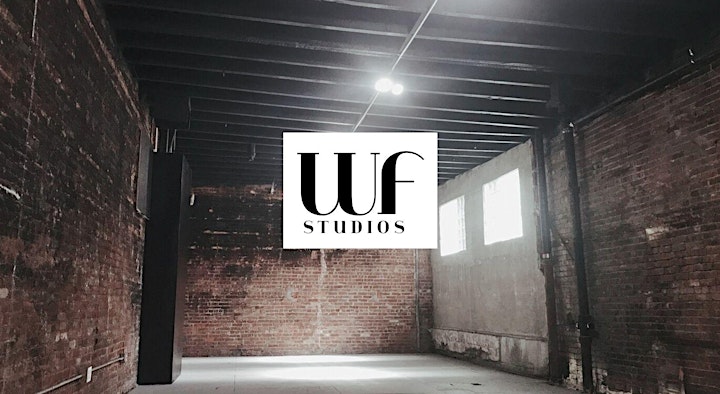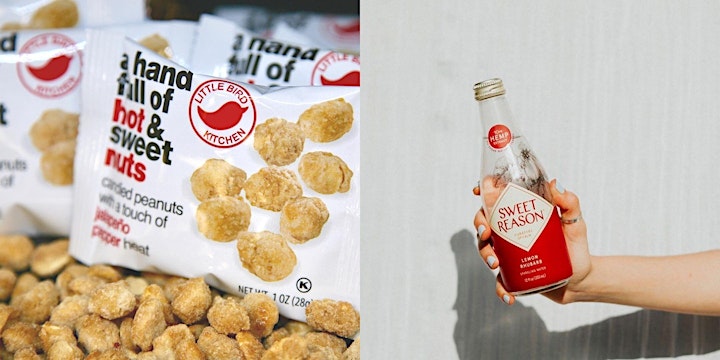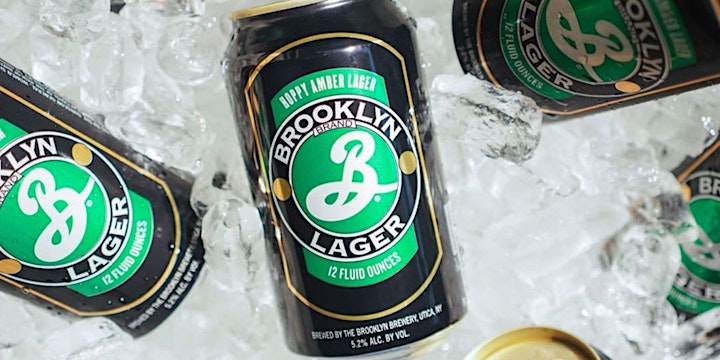 F&B Donations:
Proceeds will be donated to: Akos wellness
raise funds to support black communities and provide wellness services that are inaccessible due to
Tickets will include complimentary drinks and light snacks.
Covid Protocol:
- Only opening 20 tickets up for now.
- Masks and hand sanitizer will be provided.
Who is Little Mai Sunshine?
Started in 2013, Little Mai Sunshine originated as a fashion blog for my suburban college days to document my daily outfits in a collective outlet. Now, it has evolved into a multifaceted brand encompassing a creative slew of writing, photos, everyday musings, that reflect my ever-blossoming journey. Little Mai Sunshine is a personal publication striving to openly share intimate conversations in various aspects of everyone's lives—slow living, mental health, style & travel, and simply understanding our natural wellbeing—in an effort to help us all achieve a deeper connection with our stories.
About The Original Virtual Word Nonsense:
There's no denying that we've come to some trying times in our lives and are all looking for ways to cope with the anxiety and uncertainty as we look to each other for support and comfort. Writing is one of the best medicines to tap into our creative minds to provide a moment of therapy and cathartic release. This workshop is meant to be a shared community in which we can find comfort in our words and relief in our thoughts. You don't need to be an experienced writer or feel the need to accomplish a finished piece, this is simply meant to come together and allow the most nonsense of words to be our source of inspiration during this time.
So come with a pen, paper, maybe even a glass of wine, and an open mind for learning some new ways of how we can tap into our creative subconscious and free write :
Word Nonsense: A Writing Relief & Open Dialogue W/ Little Mai Sunshine - Wednesdays @ 7:00pm EST