Word Nerd Networking

Wednesday, November 17, 2010 from 7:00 PM to 10:00 PM (EST)
Event Details
Do networking events give you hot flashes?
Does the thought of approaching a stranger at a networking event make you want to projectile vomit, and then pass out?
Are you the one at happy hour who's always hiding in the corner, double fisting large glasses of Cabernet Franc?
Word Nerd Networking — a speed-networking event for publishing professionals, freelance writers, and other word nerds — takes away the pressure.
We — career coach Steph Auteri and social media thug Marian Schembari — are of the opinion that your career is only as strong as the professional network you build and maintain. Which is why we'd like you to join us for an evening of networking (and double fisting) with both your peers and some of the top experts in the word nerd industry: established freelance writers and authors, book agents, magazine editors, and other media makers.
Confirmed guests include Marie Forleo, bestselling author and online entrepreneur; Yen Cheong, Associate Director of Digital Media and Publicity at Penguin Group; Genevieve Lill, Senior Editor at YourTango; and Sam Apple, published author and Editor-in-Chief of The Faster Times.
There will be two hours of organized speed networking — where you'll get the chance to pitch your ideas to editors, or bask in the glow of their wisdom and experience — followed by one hour of casual mingling. There will also be a raffle, with prizes such as books published by our guests, a free membership to Digital Book World, a spot in Steph's next e-course, or a free social media critique from Marian.
Word Nerd Networking will take place:
Date and Time: Wednesday, November 17, 7 – 10 p.m.
Location: Galway Hooker, 7 East 36th Street, b/w 5th Ave. & Madison Ave.
FULL LIST OF CONFIRMED GUESTS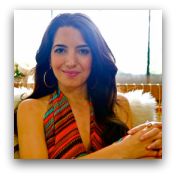 Marie Forleo – Bestselling author, speaker, online entrepreneur and Nike athlete. Marie has created high-level training programs and consultancy for women entrepreneurs who want to grow their business. Her book, Make Every Man Want You: How To Be So Damn Irresistible You'll Barely Keep From Dating Yourself! Was published by McGraw-Hill and is currently selling in nine languages worldwide.
Michael Ellsberg – As a book proposal consultant and developmental editor, Michael has written or done major developmental consulting on book proposals that have garnere da total of over a million dollars for his author clients. They have lead to book deals from publishers include Viking Penuin, Avery, HarperCollins, Scriber, Union Square Press, Portfolio, Rodal, Bloomsbury and more. He is offering a 1-hour private consultation with anyone who wants help getting published, finding an agent, or marketing their book concept (value $250). 
Dana Bliss – Dana Bliss is an editor at Routledge / Taylor & Francis, where he acquires and publishes titles in the mental health fields.  Dana also provides freelance consulting services to authors who recognize the value of a well-prepared book proposal, but who need help getting there.
Yen Cheong – Associate Director of Digital Media and Publicity at Penguin Group and adjunct instructor at New York University. Yen also writes the Book Publicity Blog, which has been written up in publishing industry mainstays including Mediabistro's GalleyCat and Publisher's Lunch.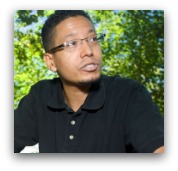 Guy LeCharles Gonzalez – Guy LeCharles Gonzalez is an Old and New Media Pragmatist and Chief Executive Optimist. Technically though, the Director of Programming and Business Development at Digital Book World, part of F+W Media, where he directs the strategy, growth and development of the DBW brand, annual conference and online and in-person education events and resources. He's also a writer and poet, blogging over at loudpoet.com.
Kate Garrick – Agent at DeFiore and Company since 2002, working with authors such as Jen Lancaster, David Goodwillie and Camille DeAngelis.
Brian Fairbanks - Brian Fairbanks began his professional journalism career at the age of 15, writing features as a staffer at The Hartford Courant newspaper. In the years since, he has written for numerous publications, including AOL.com, MSN.com, Your Tango and Gawker. He served a stint as an assistant to Douglas Brinkley and Stephen Ambrose, working on several of their bestselling nonfiction books, and was an uncredited assistant on Hunter S. Thompson's book Fear and Loathing in America, as well as Jack Kerouac's A Windblown World, a collection of the author's diaries. Since 2007, he has written daily blog posts for Nerve.com and has published over 3,000 pieces on the internet in that time.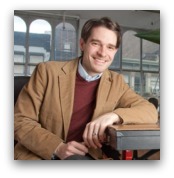 Jason Allen Ashlock – Jason is the Principal and Founder of Movable Type Literary Group, whose mission is to "help writers produce significant books and to foster prosperous, generative careers."
Leah Spiro – Leah Spiro is the President at Riverside Creative Management, a literary agency for business authors, and formerly Senior Editor at McGraw-Hill and HarperCollins and Senior Writer at Business Week.

Claire Daniel – Claire is an Assistant Editor at YourTango, where she keeps us up-to-date on celebrity love stories, heartbreaks and outright scandals on YourTango's Celeb Love blog. She is also the Associate Producer for Giggle.
Jim Schembari – An editor in the Automobiles section of The New York Times and of its Wheels blog. Former business editor of The Chicago Sun-Times.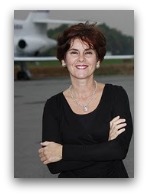 Christine Negroni – Christine Negroni is an author and freelance writer, covering aviation and travel for The New York Times, formerly aviation correspondent for CNN and CBS News. Author of The New York Times Notable Book, Deadly Departure (HarperCollins, 2000). Christine also runs the blog Flying Lessons.

Alejandra Ramos – Alejandra Ramos is the writer and creator of AlwaysOrderDessert.com, a culinary, lifestyle, and entertaining blog featuring original recipes and ideas for inspired living. While she considers herself primarily a home cook, Alejandra was professionally trained at The Culinary Institute of Florence, in Florence, Italy. Always Order Dessert has been called one of the "Best of the Web" by Saveur Magazine and, in 2009, Mashable named Alejandra one of the "Top 55 Foodies to Follow on Twitter." By day, Alejandra is International Editions Editor at Hearst Magazines International, where she edits several of the foreign editions of Cosmopolitan magazine in Western Europe, Scandinavia, South Africa, Brazil, and parts of Asia.
Sarah Harrison – Sarah is the VP of Content and Branded Media at YourTango. Harrison started her career as an intern at Nerve.com, working in their advertising and editorial departments for over four years. She came to YourTango in July, 2008, and now manages the site's content and ad sales.
Dave White – Dave White is the author of two New Jersey-set crime novels:  When One Man Dies and The Evil That Men Do.  Both were nominated for the prestigious Shamus award and published by Three Rivers Press. In addition to writing, Dave is an 8th grade teacher.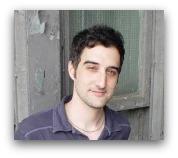 Sam Apple – Sam Apple is the former editor of New Voices Magazine, and the Editor in Chief of The Faster Times. His work has appeared in The New York Times Magazine, The Financial Times Magazine, ESPN The Magazine, and Slate.com, among many other publications. Apple's first book, Schlepping Through the Alps, was named a finalist for the PEN America award for a first work of nonfiction. He is also the author of American Parent. In 2005, he received the annual Faux Faulkner award. Apple holds an MFA in creative nonfiction from Columbia University and has taught creative writing at the University of Pennsylvania.
Genevieve Lill – Genevieve Lill is the Senior Editor at YourTango, where she has worked since 2007. She previously worked for the Time Warner Book Group and helped launch a startup integrated marketing firm.
Charlotte Roh – Charlotte Roh is an associate editor with the English Language Teaching department of Oxford University Press. Her previous work experience includes working on psychology and politics books with Routledge, answering phones with Bobbi Brown Cosmetics, nonprofit work with AmeriCorps, and running errands for a tiny rock poetry publisher, which was really two guys selling books out of their garage. They eventually signed a contract with Random House so, hey, you never know.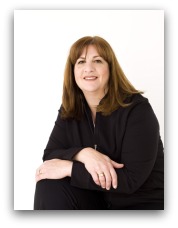 Lisa Romeo – Lisa is a nonfiction writer of literary and personal essays, journalistic pieces, memoir, humor pieces, reviews, and more. Her work has appeared in print and online media, literary journals, and essay collections. She writes and publishes a bit of poetry, too. Lisa also teaches writing in the Rutgers University Writing Program Extension and privately online, works as a freelance editor and editorial consultant, and provides publicity coaching to authors. She has a BS in journalism, an MFA in creative nonfiction and, like every other writer she knows, she is at work on too many projects, including a memoir.
Jeff Wilser – Jeff is a relationship expert. He's a nationally syndicated writer, editor, and book author. He wrote The Maxims of Manhood, a collection of rules for being a guy. His writing has appeared in print or online at GQ, VH1, Esquire, The Los Angeles Times, The Miami Herald, New York Daily News, Chicago Tribune, and over 100 additional outlets. Esquire once called him the "marriage guru," although Jeff has never been married. As the founding editor of the groom website ThePlunge.com, he has written articles on wedding proposals, rings, bridezillas, bachelor parties, strippers, toasts, liquor, hangovers, sex, jealousy, dating, honeymoons, gift registries, and everything in between. He is likely the only person on the planet to have written for both GQ and The Knot. More at JeffWilser.com.
Amelia McDonell-Parry – Amelia is the Editor in Chief of The Frisky. After internships at Jane and Interview, she moved to New York and worked for Rolling Stone and Maxim, wrote articles for Nylon, Teen Vogue, Everyday with Rachael Ray, and Marie Claire UK, and rocked the unemployment line twice.  She now rules the popular women's lifestyle site with an iron fist.
Diana Vilibert – Diana Vilibert is a freelance writer with clips on Lemondrop, Shape.com, The Frisky, YourTango, CosmoGIRL!, and other publications. She also has a smokin' hot sex column on Crave Online. She was the Web Editor for Marie Claire before going rogue. You can find her at diana-vilibert.com
Jason Pinter  - Jason Pinter is the bestselling author of five thriller novels (the most recent of which are The Fury and The Darkness), which have nearly 1.5 million copies in print worldwide. He is also a literary agent with the Waxman Agency. His first novel for young readers, Zeke Bartholomew: Superspy!, will be released in the summer of 2011. Find out more at www.JasonPinter.com or www.WaxmanAgency.com.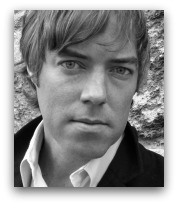 David Goodwillie - David Goodwillie is the author of the novel American Subversive, and the acclaimed memoir Seemed Like a Good Idea at the Time. He has also played professional baseball, worked as a private investigator, and been an expert at Sotheby's auction house. A graduate of Kenyon College, he lives and works in New York City.  
Iris Blasi - Iris Blasi is an associate editor at Union Square Press. She's worked for Random House and The Idea Logical Company and, as a freelance writer, she's written for outlets including The Wall Street Journal, New York Magazine, BUST, Publishers Weekly, The Jewish Daily Forward, Bitch Magazine, and BookPage. She is also a master's candidate in humanities and social thought at NYU, focusing on the social nature of books. She tweets often (@irisblasi) and tumbls occasionally (www.irisblasi.tumblr.com).

Limited spots available... book now!

When & Where

Galway Hooker
7 East 36th Street
(between 5th Ave & Madison Ave)
New York, NY 10016


Wednesday, November 17, 2010 from 7:00 PM to 10:00 PM (EST)
Add to my calendar