Sales Have Ended
Registrations are closed
Opps! It happened so fast, we are sorry we have met the limit we can take for registration. You can check us out online to participate. https://www.instagram.com/fsquarerailway https://www.twitter.com/fsquarerailway https://www.facebook.com/fsquarerailway
Sales Have Ended
Registrations are closed
Opps! It happened so fast, we are sorry we have met the limit we can take for registration. You can check us out online to participate. https://www.instagram.com/fsquarerailway https://www.twitter.com/fsquarerailway https://www.facebook.com/fsquarerailway
Word Conference is a program set aside by the youth/teens arm of The Foursquare Gospel Church Railway Compound to study scriptures.
About this event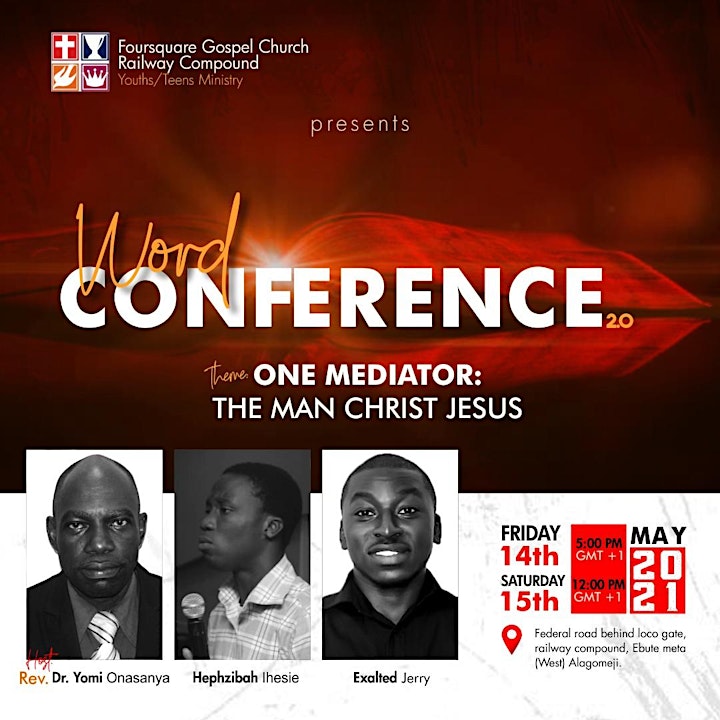 There is a place where God has settled his quarrel with humanity. That place is actually in a person.
The person: The man Christ Jesus.
Save the date, and join us as we explore how the man Christ Jesus fits the bill to be the mediator between God and man.