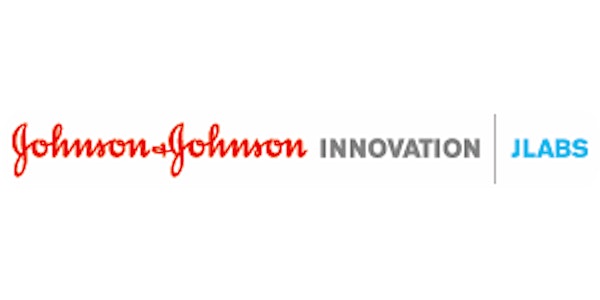 [Worcester, MA] Lessons in Herding Cats: Strategic Opportunities for Medical Device Entrepreneurs
When and where
Location
UMass Medical School Faculty Conference Room 55 N. Lake Ave Worcester, MA 01655
Refund Policy
Refunds up to 1 day before event
Description

What are the ins and outs of making a partnership, from the perspective of a strategic investor?

The business development professional's purpose is to optimize optionality and long term value at each stage of a company's life. How do you determine the direction that will add the most value to your company? How do you avoid the constant pursuit of "shiny objects"? How do you know when it's the right time for a strategic partnership?

In this workshop, you'll hear from a dealmaking team from the Medical Device business at Johnson & Johnson Innovation and learn fundamental business development skills to help you successfully evaluate and manage strategic alliances and other potential growth opportunities.

Topics will include:
Strategic alliance process management
Concepts in valuation
Technical diligence
Communication and negotiation skills
This workshop is geared towards business development professionals and management teams of medical device startups.

Psst! Looking for the pharma event in Farmington, CT? Click here.


Speakers:
Charles Bridges | Vice President, Scientific Innovation, Medical Device Cardiovascular Diseases, Johnson & Johnson Innovation read bio»
Peter Stebbins | Transactions Lead, Medical Devices, Johnson & Johnson Innovation read bio»


Agenda:
4:30 PM | Registration Opens
5:00 PM | Presentation
5:45 PM | Q&A
6:00 PM | Networking Reception
7:00 PM | Program Close


Fees:
$25 | General Public
$15 | Student/Academic
$35 | At the door


Location:
UMass Medical School
Faculty Conference Room
55 N. Lake Ave
Worcester, MA 01655


Speaker Biographies:

Charles Bridges, MD, Sc.D. | Vice President, Cardiovascular Therapeutic Area Expert, Johnson & Johnson Medical Devices
Charles is the Vice President, Therapeutic Area Expert Cardiovascular for Medical Devices. In this role, he accelerates innovation, and advances the standard of care within early stage science to elevate existing and adjacent technologies.
Charles is a board certified cardiothoracic surgeon and is an internationally-recognized expert in cardiovascular gene therapy, blood conservation and transfusion-free cardiac surgery. He is responsible for identifying new technology platforms for cardiovascular that provide transformational innovation. Charles joined Johnson & Johnson Innovation from Carolinas Healthcare System, where he was Chairman of the Department of Thoracic and Cardiovascular Surgery and Vice President of Cardiovascular Translational Research. He was previously Professor of Surgery at the University of Pennsylvania and Chief of Cardiac Surgery at Pennsylvania Hospital. A distinguished surgeon-scientist, he invented the concept of "molecular cardiac surgery."
Charles has received more than $10M in NIH funding and has over 160 peer-reviewed publications, twelve issued and pending U.S. and international patents for inventions in the fields of cardiovascular devices and cardiac and systemic gene and cell delivery. He has served as a consultant to the Circulatory System Devices Panel of the U.S. Food and Drug Administration and as a regular member of the Bioengineering, Technology and Surgical Sciences Study Section of NIH. He currently serves as a member of the Steering Committee of the Gene Therapy Resource Program (GTRP) of the National Heart Lung and Blood Institute, and as Chairman of the Cardiovascular Committee of the American Society for Cell and Gene Therapy.
Charles received an A.B. in Applied Physics from Harvard College magna cum laude at age 19 and an M.D. from Harvard Medical School in the Harvard-M.I.T. Program in Health Sciences and Technology. He received a Master of Science in Electrical Engineering and Computer Science and a Doctor of Science in Chemical Engineering from M.I.T. where he was elected to Sigma Xi as a Whittaker Health Sciences Fellow. He competed in the 2016 World (Rubik's) Cube Association US Nationals competition.

Peter Stebbins | Transactions Lead, Medical Devices, Johnson & Johnson Innovation
In this role, he provides deal leadership in partnering with early stage companies across the medical device sectors. Peter has been with J&J since a business school internship in 1990. He joined the JJIC in November 2016. His previous position was Vice President of Strategy for DePuy Synthes Orthopedics and Business Development for Codman Neuro. Prior to that, Peter held a series of VP positions in Marketing, Strategic Marketing and Business Development for Mitek Sports Medicine and Codman Neuro. He helped reposition Mitek from purely shoulder anchors to arthroscopy enabling solutions and to earlier intervention, exemplified by Orthovisc and Monovisc HA injections for OA. At Codman Neuro, he helped redefine their business by divesting the Instruments business unit and emphasizing neurovascular stroke intervention, exemplified by Micrus, Pulsar and Neuravi. Before his stints in Ortho and Neuro, Peter spent the first half of his career in the Ethicon Surgery businesses, starting in Operations before going into Field Sales and into Marketing, including working in Scotland as Director of European Marketing for Ethicon. Peter studied Chemical Engineering at Princeton on an ROTC scholarship before serving with US Army Forces in West Germany and attending Harvard Business School. He is a on the Board of Directors of MassMEDIC and the Harvard Business School Healthcare Alumni Association.