Worcester Holiday Networking at Union Station

Thursday, December 10, 2009 from 6:00 PM to 9:00 PM (EST)
Event Details
Thank You To All Who Have Made Our Events Such A Success This Year!
As a token of our appreciation for all of your support and as part of our effort to give back to the community, please
join us for free
at our first annual holiday gift-drive event.
Our first annual holiday gift-drive event in Worcester will benefit
The Home For Little Wanderers
. Instead of charging our standard fee to attend this event, we are asking you to bring a new, unwrapped toy or to make a small donation to The Home For Little Wanderers. Of course, we will still offer the same
high-quality, professional networking
experience you have come to know and trust.
It is more important than ever to support organizations like this one. Donations are down this year and they really need our support. Please help us deliver a brighter holiday to as many kids as possible!
About The Home For Little Wanderers
The Home for Little Wanderers is a nationally renowned, private, non-profit child and family service agency. It has been part of the Massachusetts landscape for over 200 years, making it the oldest agency of its kind in the nation and one of the largest in New England. Originally founded as a orphanage in 1799 (see history for more details), The Home today plays a leadership role in delivering services to thousands of children and families each year through a system of residential, community-based and prevention programs, direct care services, and advocacy.
Their Mission
is to ensure the healthy emotional, mental, and social development of children at risk, their families, and communities. The Home's work is guided by a belief in the right of all children to be safe, nurtured and developed to reach their full potential. Although seemingly insurmountable obstacles are sometimes placed in their way, children's resilience combined with the support of caring adults can make anything possible.
Below is a list of gift ideas frequently requested by The Home's programs.
Donations of any of these items help us The Home fulfill the holiday wishes of the thousands of children and families in our care.


Gift Cards:

Gift cards are always welcome as they provide the most flexibility for their program directors to meet the unique needs of each child and family. Cards are needed most from these stores: Best Buy, CVS, Gap, Old Navy, Marshalls, Stop & Shop, Target, T.J. Maxx, Wal-Mart, MasterCard / Visa /Amex / Discover. Please be sure to indicate the value on the gift card.


Electronics:

iPods, CD/boom box, discmans, walkmans, Gameboys, Sega, PlayStation, and Nintendo games, video game systems, VCR/DVD players, alarm clocks, cameras, radios, batteries, electronic battleship, and walkie talkies


Sporting Goods:

Scooters, roller blades, roller blading gear, skateboards, ice skates, hockey skates, hockey sticks & pucks, basketballs, basketball net, soccer balls & nets, footballs, volleyballs, frisbees, softballs, baseballs, bats, baseball & softball mitts, bases, caps & jackets, tennis rackets, bicycles & helmets, water bottles, jump ropes, camping equipment, and sleds


Toy & Hobby Items:

Ethnic dolls, board games, puzzles, books (English & Spanish), legos, remote control cars, matchbox cars, model car, boat, and plane sets, action figures, comic and coloring books, doll strollers, houses & furniture, stuffed animals, pop-up cause & effect toys, toddler musical toys, blocks, tinker toys, etch-a-sketch, toy cash registers, arts & crafts kits, jewelry making kits, woodworking projects, watercolor set, clay, play dough, microscope and chemistry sets, trucks, playing cards, Math and Literacy games, puzzle books that build critical thinking skills, and lotto or matching games that build vocabulary.
Please be careful to avoid the following toys that have recently been recalled.


Clothing (toddlers to adult):

New clothing such as sweaters, hats, gloves, mittens, scarves, snow pants, boots, coats, jackets, sweatshirts, sweatpants, shirts, pants, shoes, slippers, bathrobes, pajamas, under garments, socks, and bathing suits


School Supplies:

Books in English & Spanish, crayons, washable markers, pens, pencils, finger paint, paint, paint brushes, binders, folders, construction paper, poster board, glue sticks, tape/dispensers, dictionaries, scissors, rulers, calculators, backpacks, educational CD-ROMs & videos, computer disks, and mouse pads


Personal Items:

Toothpaste & toothbrushes, hair products, hair accessories, skin products, feminine products, deodorants, cologne, perfume, nail care products, cosmetics, jewelry, kids watches, 35 mm film, Polaroid 600 film, diaries w/ locks, journals, wallets, and purses


Household Items:

Twin size sheets, comforters, and blankets, pillows, sleeping bags, night lights, towels, curtains, phones, coffee makers, baking sheets, mixing bowls, pots & pans, dishes, flatware, cookbooks, waste baskets, laundry baskets, safety locks for cabinets, car seats, high chairs, and bassinets


PLEASE NOTE:
They do not need the following items because they already have an ample supply: stuffed animals, non-ethnic dolls
How You Can Help / Register
You have two options. First, you can
register for free
with a commitment to bring an item from the list above. Second, you can register and make a donation online through this site.
100% of your donation
will be passed through to the charity...if you donate 25$, the club gets 25$. We are asking you to pay the transaction fees associated with your transaction if you decide to make a cash donation.
Special Thanks To Big Foot Moving
I have to extend a very special "thank you" to the fine folks at Big Foot Moving and Storage for offering to transport the toys and gifts that are donated from each of our holiday events to their associated charity.
Mike Bavuso
and
Terry Cappuccio
deserve a special thank you for their time, energy and support.
About Big Foot Moving & Storage
Big Foot Moving & Storage, Inc.
is a Boston mover, a fully licensed and insured Massachusetts moving company that can help anyone that is moving to or from Massachusetts. We also offer storage services, moving boxes, packing materials, and receivership services. There are many Massachusetts and Boston movers, but there's a reason why people choose Big Foot Moving & Storage, Inc. Our goal is to make every customer a life long customer. To guarantee a successful move, our skilled professionals are reliable, trustworthy, courteous, athletic, attentive to your needs, and able to ensure the safe delivery of your possessions to their new destination.
---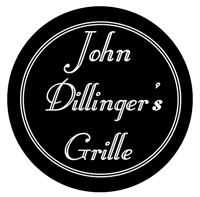 If so, Then Join The Hundreds of Other Successful Business Owners, Sales People, Professional Service Firms and Executives Who Attend "Networked Events" Each Month To Make Valuable New Business Connections.
This is unlike any other event Networking Event you have attended.


Most "regulars" (and we have hundreds) describe these events as the one monthly event they absolutely won't miss. They are most frequently described as professional cocktail parties, with a great mix of employed professionals who aren't just there to grow a business card collection. (You can see photos of some of our recent attendees on the right side of this page.)


Hi. I'm Stephen Labuda and two years ago I organized the first of these networking events, inviting just a small, hand-picked group of professionals that I liked and trusted.


The goal was simply to bring together a group of professionals for a monthly networking event. Our first event had about 30 people - at subsequent events, those 30 invited their peers, who invited their peers, and so on. Our most recent events have drawn up to 250 people with a variety of jobs in an even larger variety of industries.

Why did I start organizing these events?


Take and 100 people at the start of their working careers and follow them for 40 years, until they reach retirement. Here's what you'll find, according to the Social Security Administration:
Only 1 will be wealthy;
4 will be financially secure;
5 will continue working, not because they want to but because they have to;
36 will be dead; and 54 will be dead broke - dependent on theit meager Social Security Check, relatives, friends, even charity for a minimum standard of living.
That's 5% successful, 95% unsuccessful.

I want to be part of the successful 5%...so do the rest of the people who regularly attend these events. We all know that consistently developing new business relationship is one way to gaurantee our success.
What This Event ISN'T


This event is not a sales pitch. It isn't a seminar. It's not a job fair. It is definitely not a singles club.


If that is what you're looking for, don't attend.


On the other hand, If you're an employed professional in a successful business, who relies on referrals and relationships to grow and thrive, this event is perfect for you.


(NOTE: We don't allow job-seekers to attend the event and we do monitor registrations to enforce this.)


I realize you might be skeptical and wanted to share this note I received after a recent event.
I've been a BNI member and chapter president, I've held memberships in as many as 3 chambers of commerce at one time and served as an ambassador but I've never felt the 'givers gain philosophy' as strongly as I experienced when I was introduced to Networked Events. I attended a recent Networked Event in Lexington and it was the most efficient and enjoyable use of my networking time that I have experienced to date. All of the people that I met through Networked Events were people truly interested in meeting new contacts and building their network. ~ John Vaillancourt 

I want every event to be worthwhile for all of the attendees, so every event is organized by a group of volunteers we call "Hosts".

The Hosts are there to help you find the right people to connect with and to make sure you have a positive experience.

We charge a nominal fee to attend ($10) to offset the costs associated with organizing and promoting the events. We serve complimentary appetizers at the event and there is a cash bar. We often have a door prize, but not always.

These events regularly sell out and once they are sold out, we won't accept even one additional registration. In fact, we can't. It wouldn't be legal. Once the room reaches capacity it's against fire regulations to over sell it.

The only way to secure your spot at the event is to register now using the form at the top of the page.

I personally guarantee you will enjoy your experience. In fact, if you attend and don't find the event to be everything I've promised, I'll personally give you a full %100 refund of every penny you paid, and you'll never hear from us again.


Sincerely,




Stephen Labuda

PS. If you have any questions, feel free to email info@networkedevents.com or call me on my personal phone at (617) 895-3733 (This rings my mobile phone).

PPS. If you can't make it to this event, but would like to be added to our invitation list, enter your email address in the yellow box on the right side of this page.
When & Where

Union Station
2 Washington Square
Worcester, MA 01604


Thursday, December 10, 2009 from 6:00 PM to 9:00 PM (EST)
Add to my calendar
Organizer
This event is being organized by Networked Events, LLC. You can learn more about Networked Events at our website (Http://www.networkedevents.com)
Join Our Mailing List
Email:
Previous Event Photos
Worcester Holiday Networking at Union Station