Description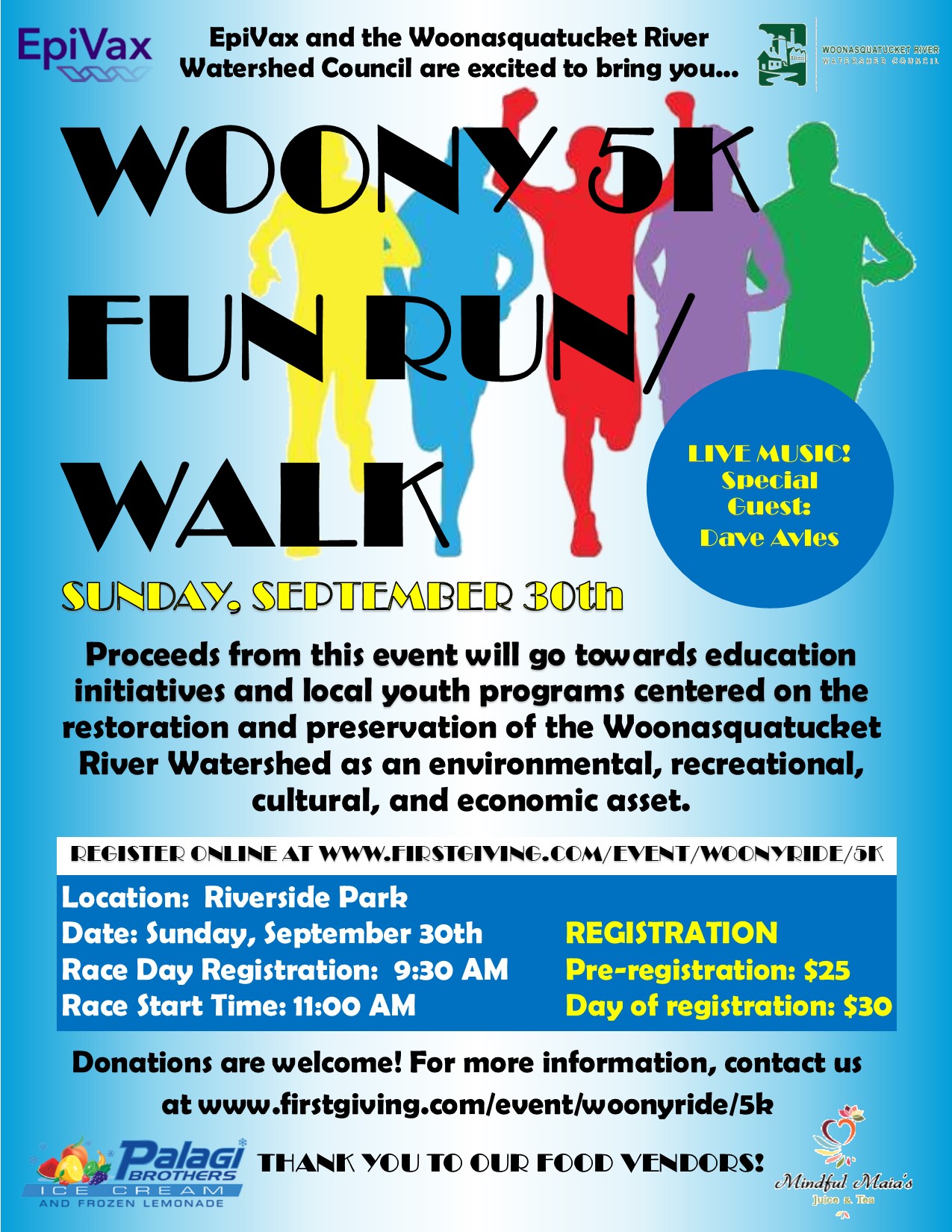 EpiVax, Inc. and the Woonasquatucket River Watershed Council are teaming up this month to bring you the first Woony 5K Fun Run/Walk at Riverside Park on Sunday, September 30th. Registration starts at 9:30AM. The race commences at 11:00AM.
Proceeds collected at this event will fund the already existing programs at the Woonasquatucket River Watershed Council. The WRWC has after-school programs for Providence K-12 students. These programs teach students about the importance of restoring and preserving ecosystems, such as the one that can be found alongside the Woony river. Through our event, not only will we bring awareness of the non-profit, but the funds will allow the WRWC to further enhance these programs, as their organization operates on generous donations.
To register or to make a donation, please visit https://www.firstgiving.com/event/woonyride/5k.
We hope to see you there!
NOTE: ONLY TRANSACTIONS MADE ON OUR OFFICIAL FIRSTGIVING PAGE WILL BE REGISTERED IN OUR SYSTEM. YOU MAY RESERVE A SPOT HERE, BUT PLEASE NOTE THAT A PARTICIPATION FEE WILL STILL BE DUE THE DAY OF THE EVENT.