Description
Annie Beedy is a woodworker and natural based designer living in Portland, Oregon. She creates beatuiful, organic wares that are 100% functional.
WeMake invites you to dive into the world of woodworking with Annie Beedy. Join other maker enthusiasts for a three-hour workshop where we'll learn how to turn a slab of lush wood into a handsome spoon ready for the kitchen.
DATE: SATURDAY, MAY 6TH
TIME: 10AM-1PM
PLACE: In our headquarters at Tillamook Station / 665 N Tillamook Street, 97227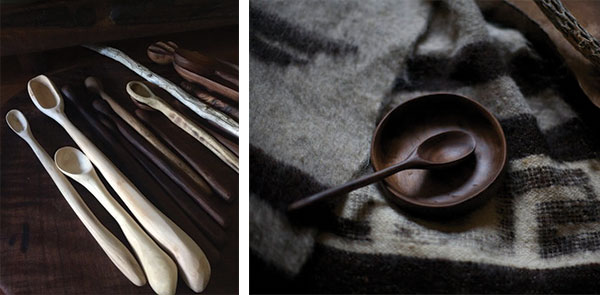 This workshop is for beginners and experienced woodworkers alike. Learn how to spot the right wood and get started with simple hand-carving tools. Find best practices to sand and cure your piece.
The morning will start with refreshments as we learn Annie's path to becoming a woodworker here in Portland. Then we'll start whittling away on our own creations. Students will leave with their very own spoon, a carving tool, Annie's signature wood butter, and new carve-master skills. Share this class with your friends and join us on Saturday, May 6!
Click here to learn more about Annie on our blog.