About this Event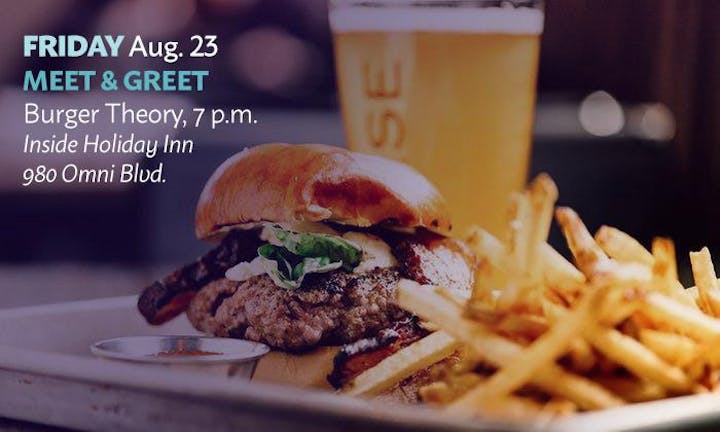 We're going to kick it off with a meet-and-greet Friday night.
Meet us at Burger Theory, on the first floor of the Holiday Inn City Center – 980 Omni Boulevard in Newport News – for drinks and dinner with old friends.
Who may attend?
Priority registration will go to members of the Class of 1999, but members of other classes may join us.
(Please note: You'll want to arrive early as seating is limited. The cost of this event is not included with your ticket price.)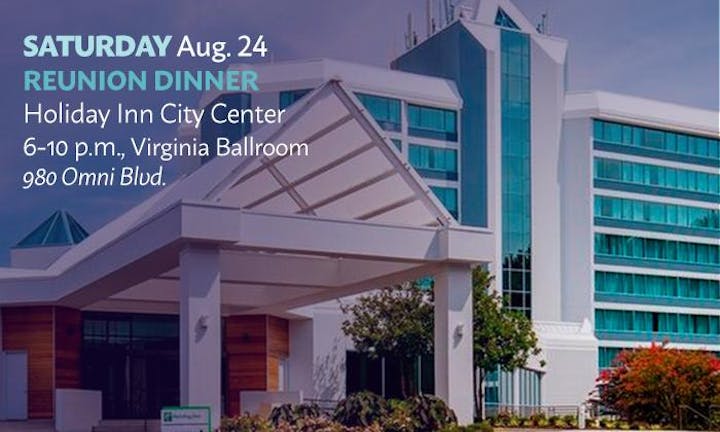 We'll continue the fun at 6 p.m. Saturday with a reunion dinner at the Holiday Inn City Center.
Come ready to walk down memory lane and see old classmates and special guests! Tickets for the dinner are $65 each and are required to attend the event.
Newly-renovated, the former Omni Hotel also hosted our prom in June 1999.
Who may attend?
If you were ever a member of Woodside's Class of 1999, whether you graduated with us or not, or were a faculty/staff member at Woodside from 1996-99, you're welcomed to attend with your date.
What are we eating?
Our dinner buffet will include house or caesar salad, roasted herb quartered chicken with pan jus, roasted sweet and spicy glazed pork loin, garlic and parmesan roasted potatoes, seasonal vegetables and pasta salad with house made vinaigrette.
Please list food allergies and/or special dietary concerns on your registration.
Alcoholic beverages will be available for purchase.
What should I wear?
Dress for this event is semi-formal.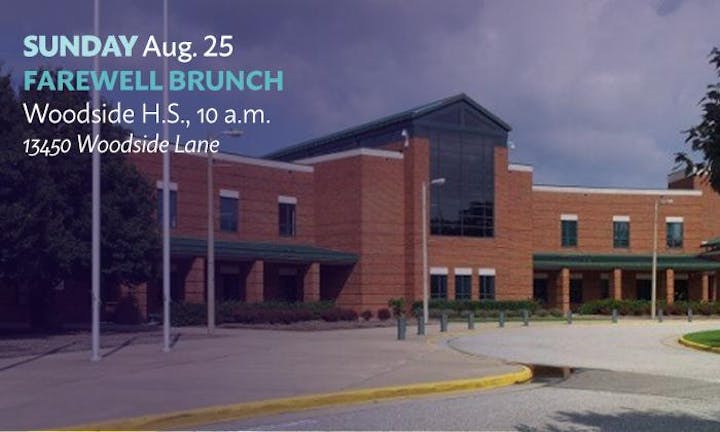 Our reunion weekend will wrap-up on Sunday with a champagne brunch.
Please join us at 451 Rivers Ridge Circle (Lee's Mill Clubhouse on Lee's Mill Dr), Newport News for a champagne brunch.
The cost of brunch is included in your reunion ticket price, however there will be a $2 ticket charge for family members attending the brunch who did not attend the reunion. All ages are invited.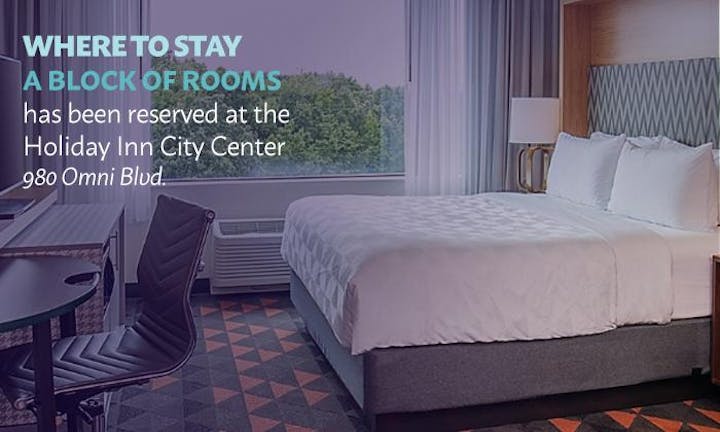 Coming in from out-of-town and want to know where to stay?
A block of a dozen rooms has been reserved at the Holiday Inn City Center, where most of the events will take place. If you're interested in one of these rooms, please contact Ayres Allende El for more information.